1278. Rose Peak (12/18/21)

Hikers (33): Arlene, Arush, Baltazar, Bjorn, Brad, Buzz, Chris P, Christina, Cogsworth, Crystal, David A, Gela, George, Giulia, Helen, Hong, Jeff, Jim, John, Jolly, Manfred, Mihail, Milon, Nohemi, Otis, Peter, Qi, Ross, Rudi, Sarbinder, Shuli, Susan S, Yipeng
Distance: 20 miles
Rating: 4 difficulty, 8 beauty
Park info: Ohlone Regional Wilderness near Sunol

Peter owes a writeup! -- Pictures by Crystal, George, Jim, Jolly, Mihail, Milon, Qi, and Shuli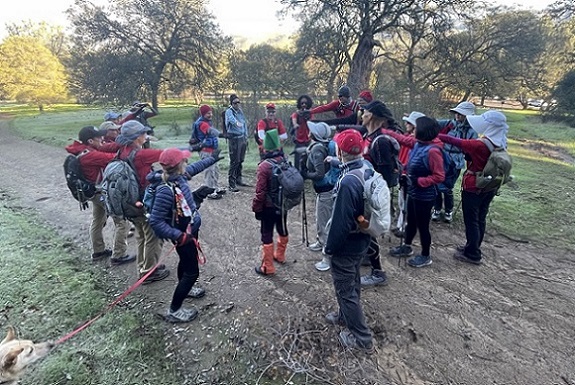 Chilly start to the hike, but it would soon warm up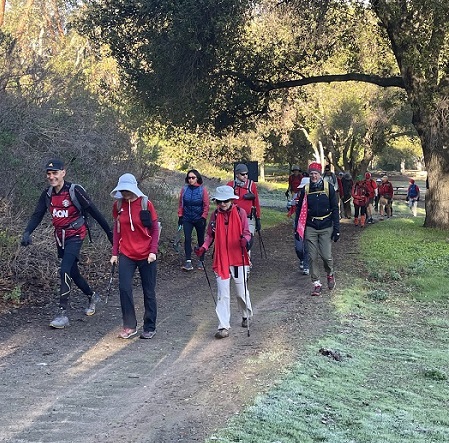 I had threatened to stab anyone who didn't wear red -- it seemed to work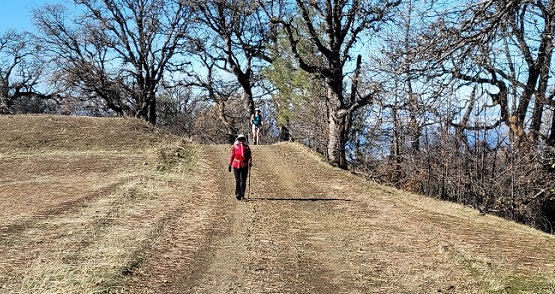 We were soon in the sunshine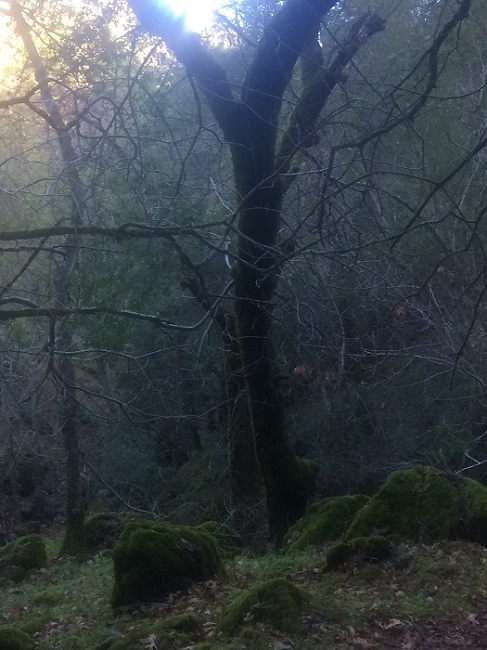 But it's always dark and misty in The Gulch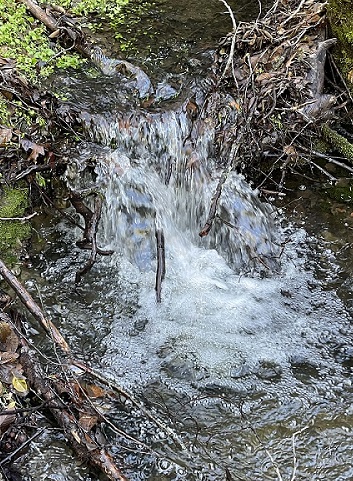 Happy to see lots of water in the creeks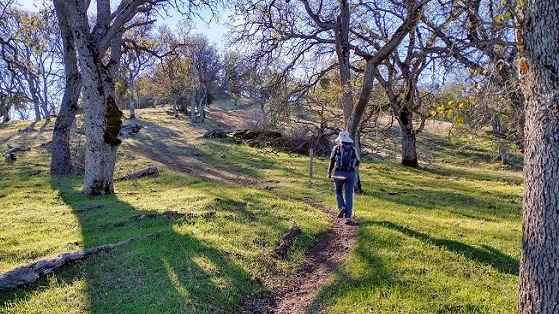 Shuli working her way up the Big Burn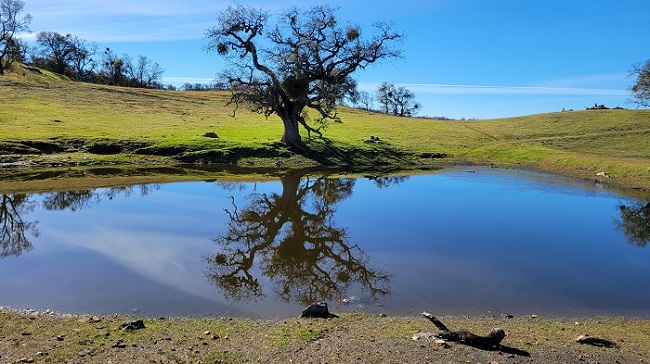 Johnny's Pond is always a welcome sight
(on the outbound trail it means you've reached the top of the Big Burn,
on the inbound trail it means it's mostly downhill from here)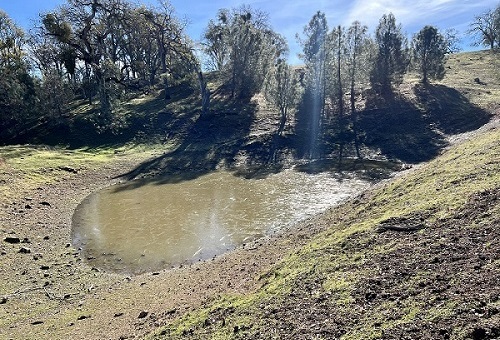 Frozen pond on the way to Rose Peak ...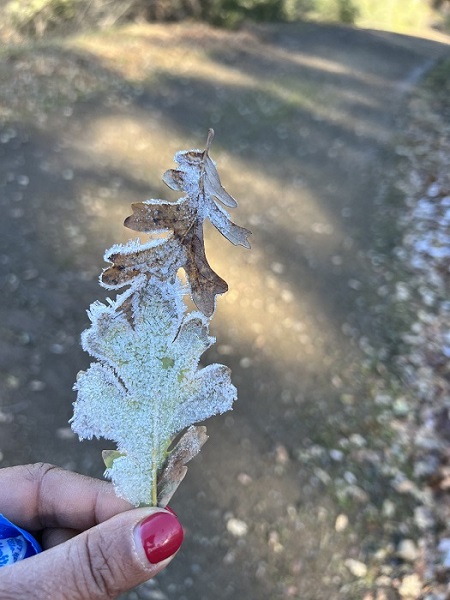 ... complete with frozen leaf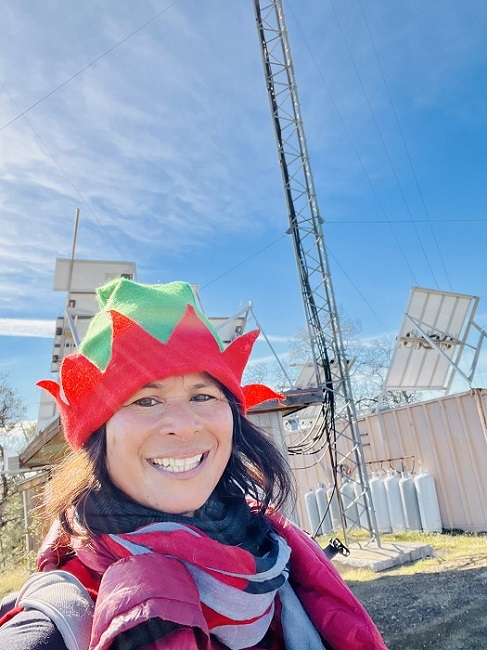 Jolly did a little unauthorized side excursion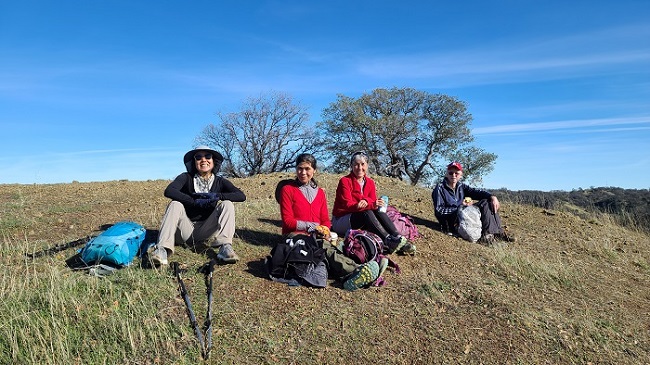 Meanwhile, the fast hikers were at the peak ...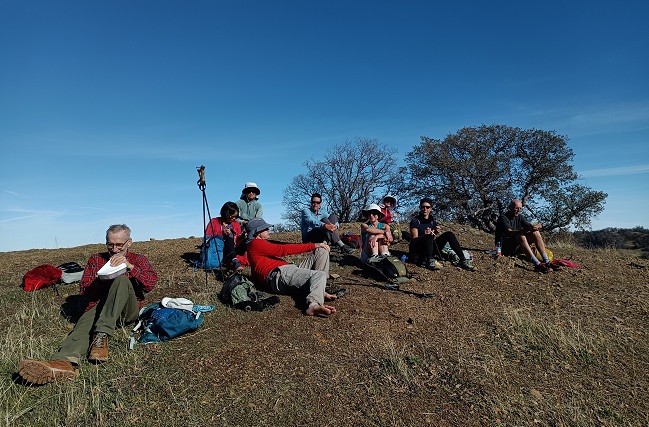 Followed by the second wave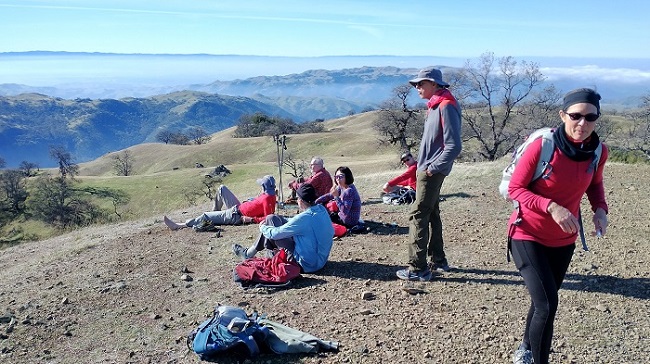 Enjoying the view on a glorious December day in the Bay Area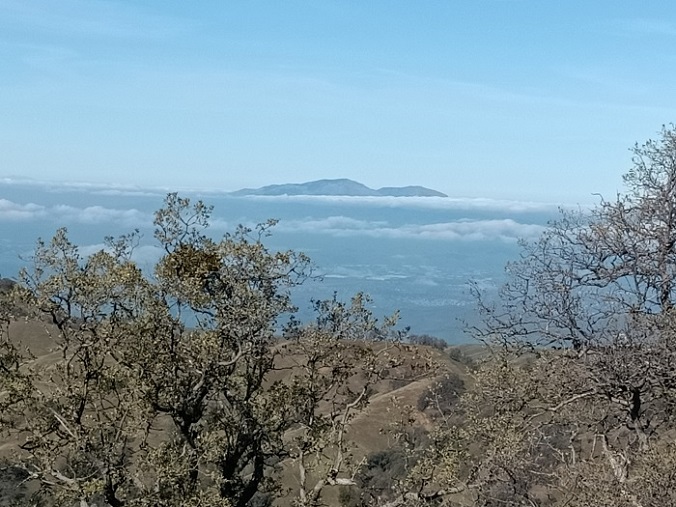 View of Mt Diablo rising above the clouds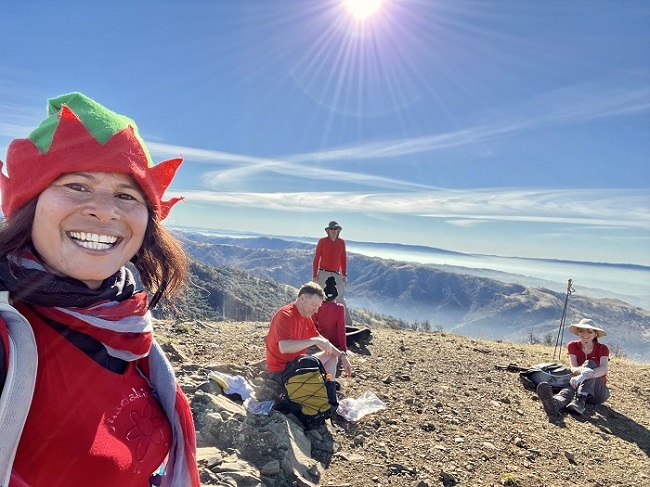 The late group finally arrived (look at that sunshine!)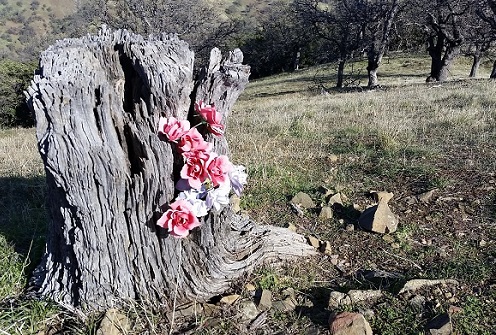 Someone had brought some plastic roses to Rose Peak
(these are the only roses on the whole damn trail)
Jolly with a patriotic tribute and a tree pose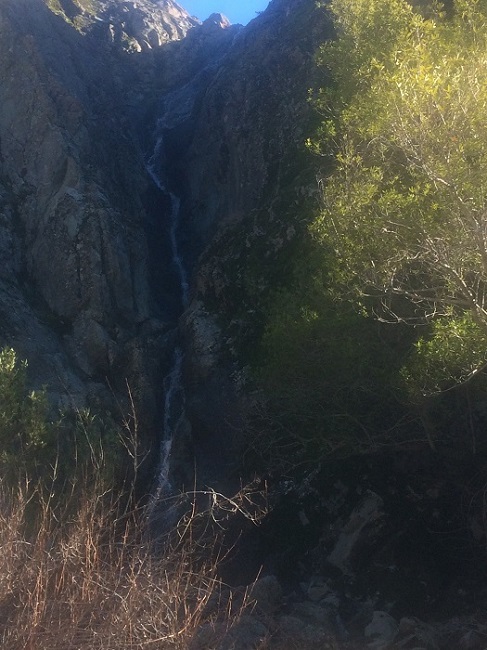 Some folks did a side trip to Murietta Falls on the way back (water!)
Full moon rising as the hike draws to an end (winter solstice a couple of days away)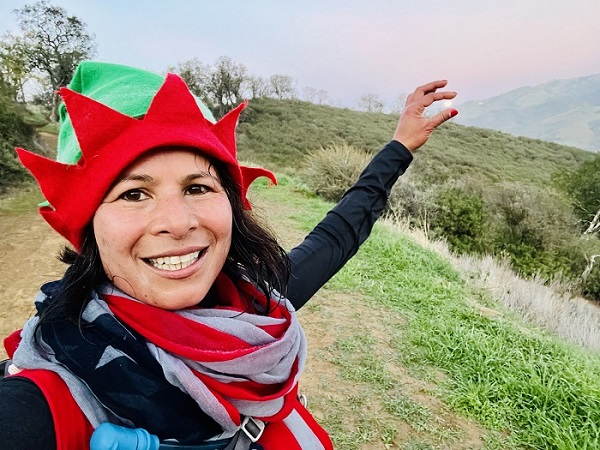 The moon is "this big"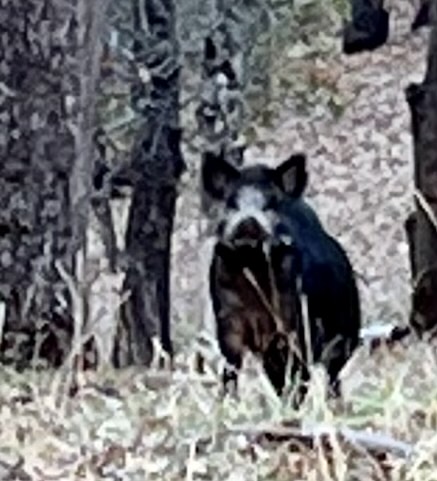 This guy was keeping a close eye on Jolly!
Milestones:
Baltazar's 80th leaf
Buzz's 1st leaf
Shuli's 151st leaf (and shot) × 2
Yipeng's 220th leaf







Pages maintained by Steve Walstra, Peter Saviz, and Russell Gee.
©2022 Intrepid Northern California Hikers