1282. Trojan Point (01/22/22)

Hikers (29): Adam, Arlene, Bjorn, Chinyet, Christina, Crystal, Dan, David A, Ellen, George, Giulia, Hong, Jarda, Jim, Kathryn, Kendra, Kevin, Manfred, Mihail, Milon, Nagendra, Nohemi, Qi, Rudi, Sandy F, Shuli, Sophie, Susan S, Theresa
Distance: 19 miles
Rating: 4 difficulty, 9 beauty
Park info: Mt. Tamalpais State Park near Mill Valley

Write-up by Steve and Adam -- Pictures by Chinyet, George, Milon, Jim, Qi, Jarda, Sophie, David A, Shuli and Susan S
Great weather paired with great views led to a great hike. The bridge was closed at Muir Woods, requiring people to go into Muir Woods or down the road to Deer Park Fire Road (the recommended detour). This added just enough to the distance that most people came out with 19 miles.
Looking at the sleep log from my watch, I woke up at 9:06am, one minute after the hike was supposed to start. This was because George called. Fortunately, two years of industrial remote leadership has paid off, as the hike went off without a hitch. I showed up at the trailhead two hours later. While I didn't get a leaf, I was able to take the alternate Dipsea steps up at the beginning, Deer Park Fire Road the whole way (had never been on sections of it), and some new trail (and off trail) between Cardiac Hill and Trojan Point.
After that, I stuck to the route, also featured lots of new-to-INCH places like Trojan Point, O'Rourke's Bench, and Rock Springs Trail. The open-air amphitheater was a pleasant surprise--never knew that was there. Have missed these things going straight to the summit over the years.
Stopped for a beer at Mountain Home Inn, mostly so I could "log" a beer in the UnTappd app. Was pleased to see that Jarda had been there 40 minutes earlier. When I walked out, I ran into Arlene and Kevin, who were in too much of a rush to visit Mountain Home. . .but a little bit after getting to Mill Valley, the app pointed out that Nagendra also logged a beer up there. So we knew how far back he was. It's the INCH tracking device you never knew you needed.
From Adam:
A hike with no leader (overslept): possibly an INCH first? I had the GPS trace, but you'd never know it from all my wrong turns. The first of these required some hairy bushwhacking up a trash & barbed-wire choked steep embankment, where minor blood was drawn. This put me & tequila-bearing Mihail behind the pack even after a strong start up the Dipsea stairs (which still couldn't match Nohemi, Susan and Bjorn, who appeared to have some kind of rocket-powered assist device cunningly concealed under their hiking outfits).
Detouring thru Muir Woods via Hillside & Ben Johnson trails (as I'd planned) was nicer than Deer Park fire road, but also longer. Even top speed couldn't catch us up to the group by wind-whipped Cardiac Hill, where Jarda's 100th-hike shots were supposed to be had. Luckily, Sophie had brought both booze and a far better sense of direction, but we didn't know that at the time.
By the Stinson Beach approach I had decided to slow down & enjoy life as Mihail sprinted the downhill, still bent on tequila delivery. After a pleasant break at the beach, we ultimately ascended a rather congested Matt Davis trail to Trojan Point & O'Rourke Bench, then contoured from Rock Spring to Mountain Home. UG was reportedly leading a contingent to the Tamalpais east summit from West Point Inn, but my legs had little appetite for this, having just weathered a big hike at Diablo on Thursday.
I hiked with Manfred for a while, then Theresa and Dan from the Marin contingent, many of whom had temporarily deserted Ralph to join us, because INCH is always #1, unless of course your alarm doesn't get you up in time...
It was the kind of brilliant coastal day that photographs can't quite capture, but I tried. After Mountain Home Inn we got off track yet again & had to cut down the steep Tourist Club drive to pick up Redwood Trail again. Then a quick drop down the Dipsea with Ellen, Rudi, UG for beers and snacks in Old Mill Park, where we gave Steve an earful for missing his own hike.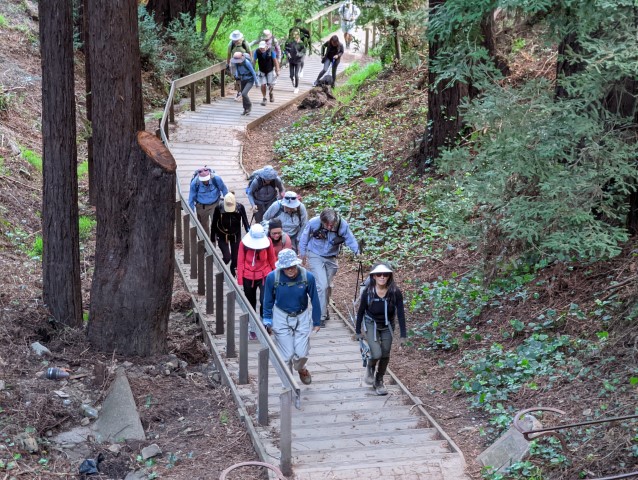 Up the Dipsea Trail we go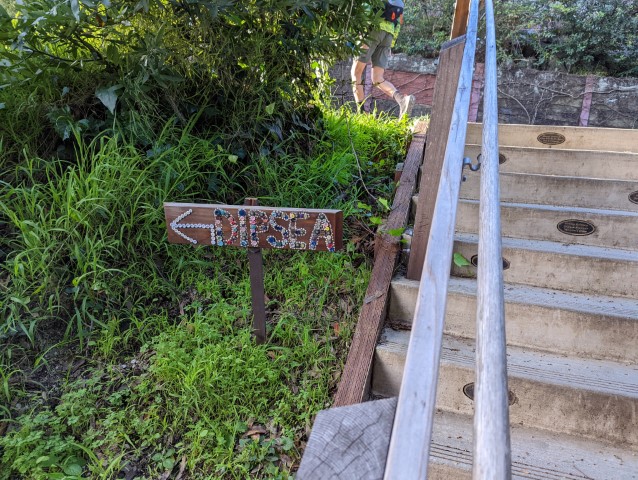 Improved signs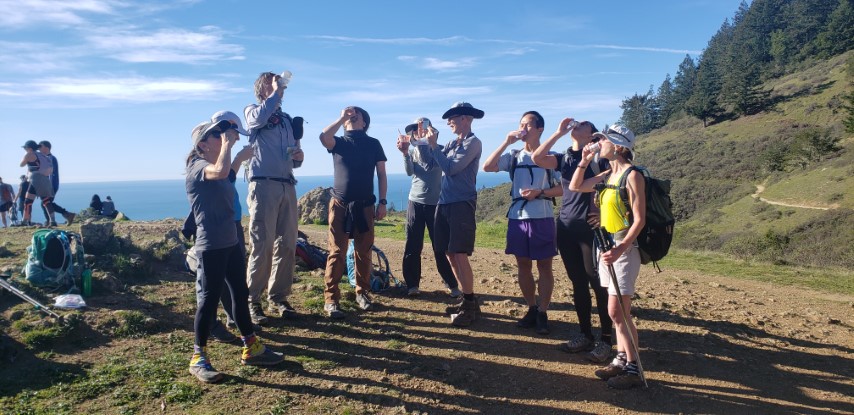 Congrats Jarda!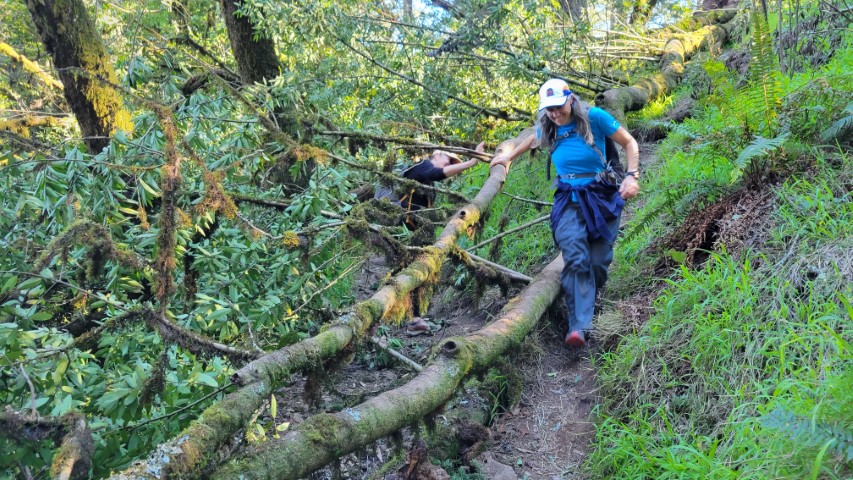 Some barriers along the way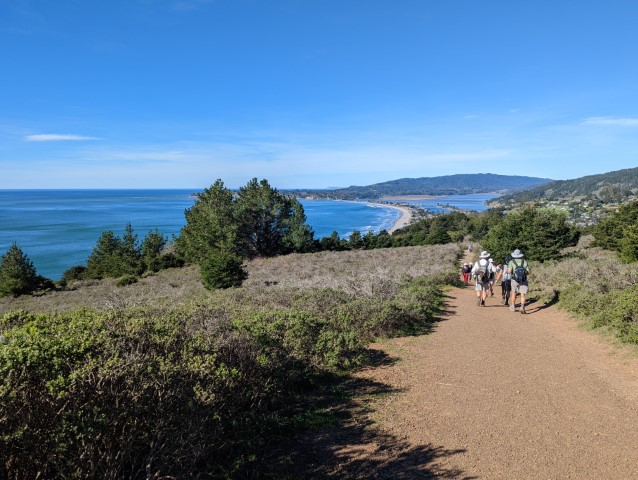 Stinson Beach ahead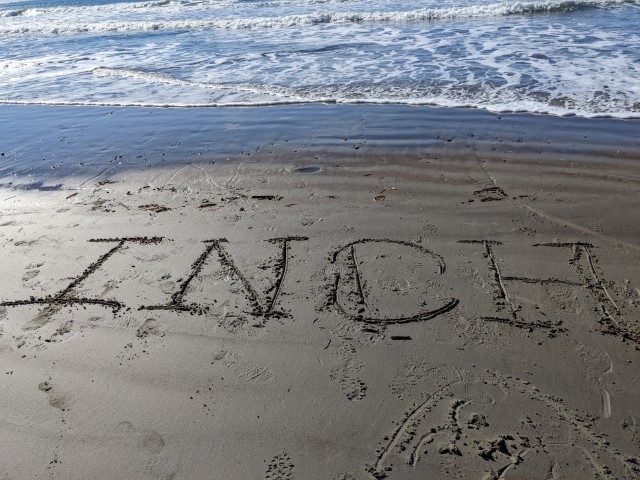 INCH leaves its mark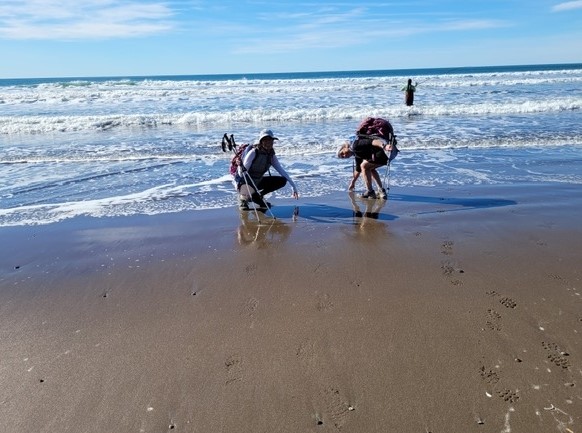 Gotta touch the ocean!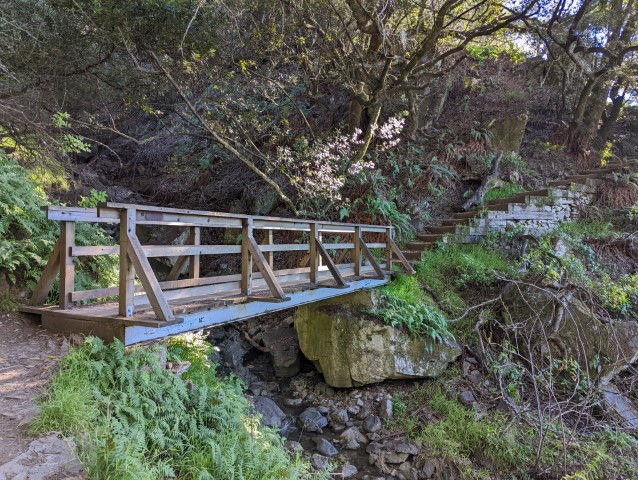 Up Matt Davis Trail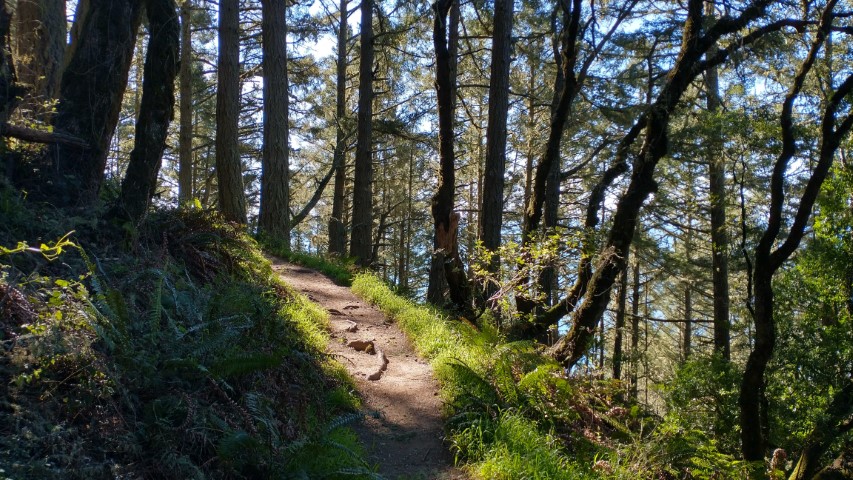 More Matt Davis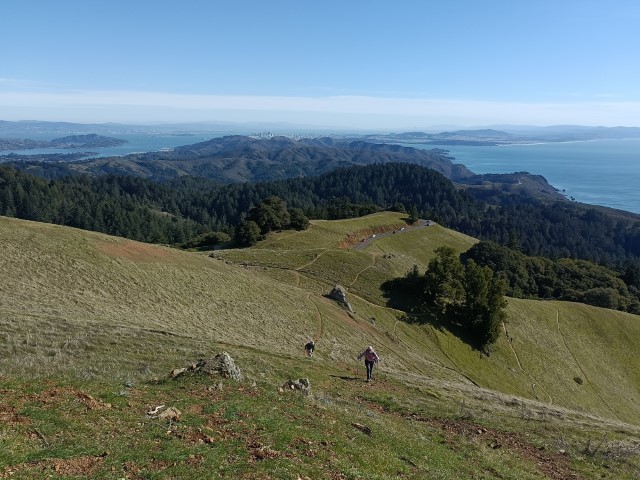 Looking down on Trojan Point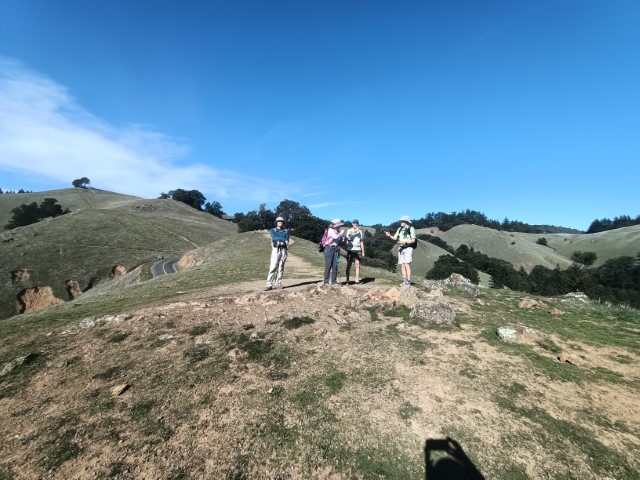 On Trojan Point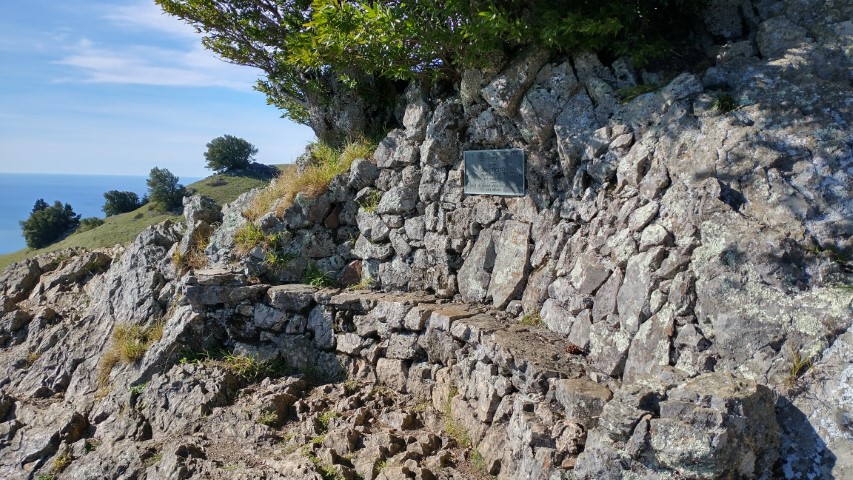 O'Rourke's Bench
Mountain Play Theater is super-cool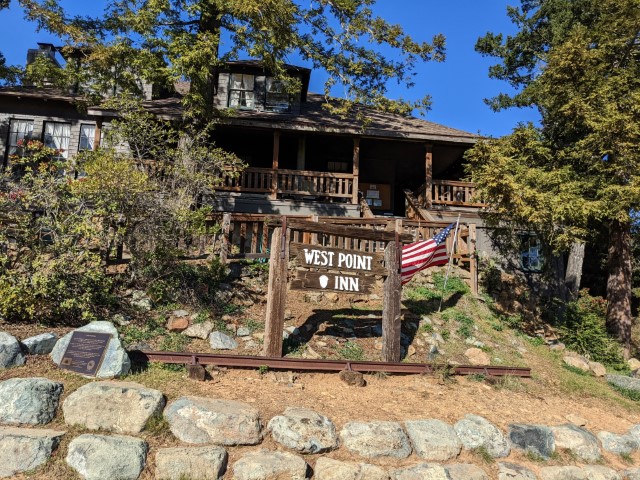 West Point Inn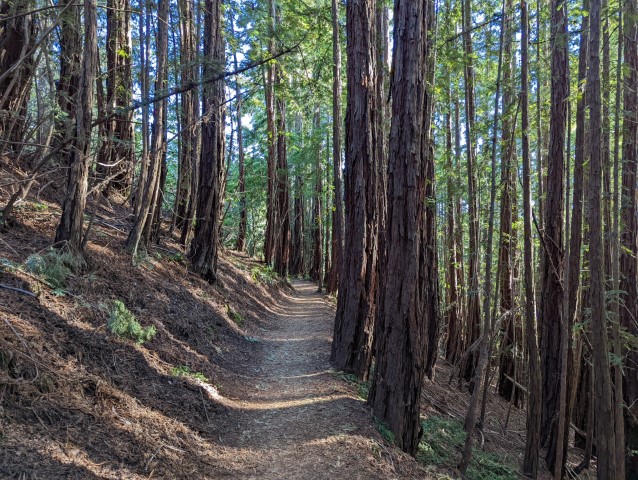 More fine trail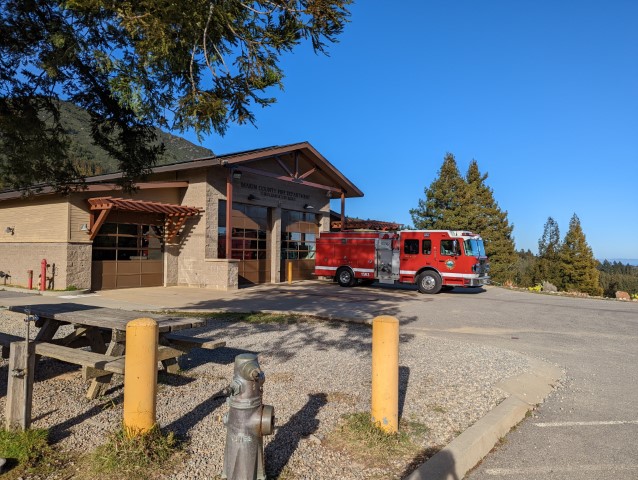 Marin County Fire Station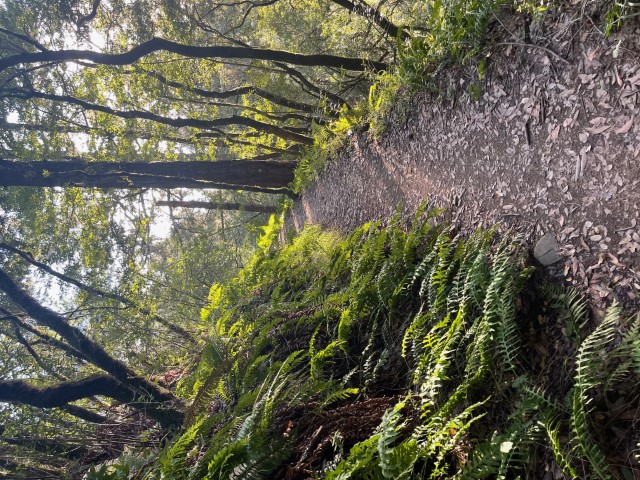 Redwood Trail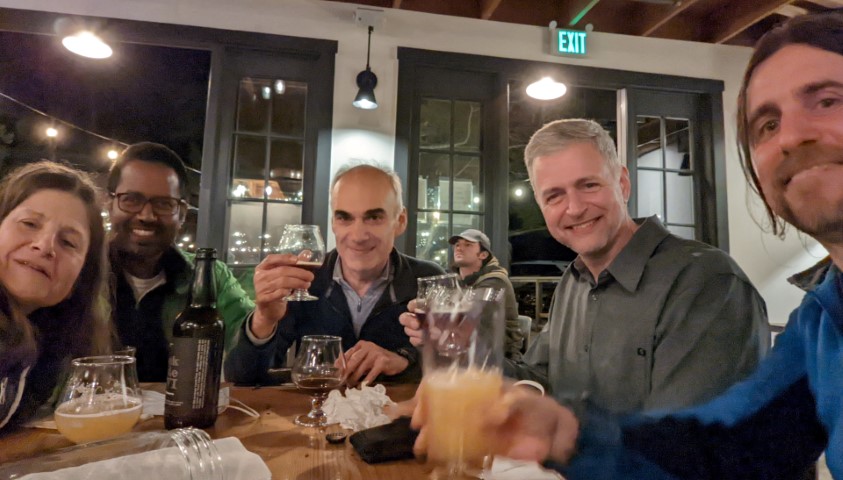 Post Party at The Junction Beer Garden
Milestones:
Jarda's 1st forest
Susan S's 60th leaf







Pages maintained by Steve Walstra, Peter Saviz, and Russell Gee.
©2022 Intrepid Northern California Hikers