1004. Rock House Ridge (10/17/15)

Hikers (31): Alan, Biz, Bob W, Brad, Carissa, Carol, Chester, Chinyet, Dong, George, Giulia, Grady, Hailong, Iris F, Jarda, John H, Jun, Kathryn, Kirk, Laura W, Mark N, Mike He, Nick, Peter, Peter E, Ross, Sarbinder, Shuli, Sophie, Xiuyan, Xun L
Distance: 21 miles
Rating: 5 difficulty, 8 beauty
Park info: Henry Coe State Park east of Morgan Hill

Peter owes a writeup! -- Pictures by Biz, Chester, Chinyet, Dong, George, Giulia, Jarda, and Xun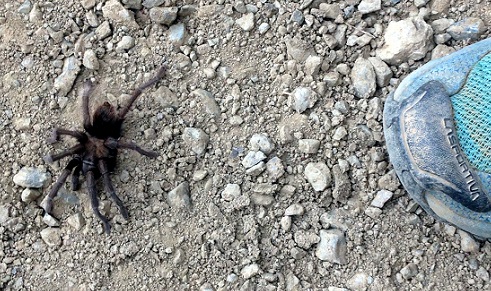 Someone was still hanging around from last week's Tarantulafest party at Coe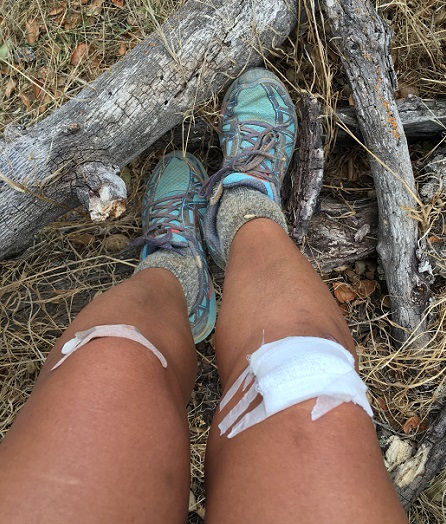 You never know how Big Henry's gonna get ya --
Xun got injured before getting out of the parking lot!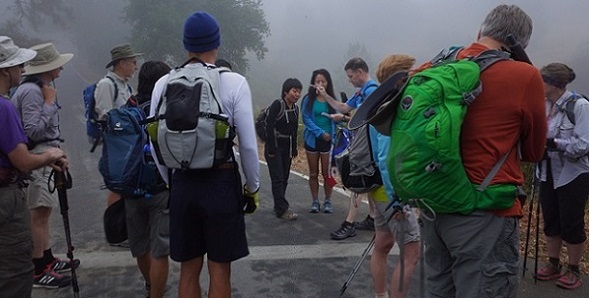 Listening to hike instructions before setting out
(this was almost the last photo ever taken of Cap'n Kirk, with his back to the camera)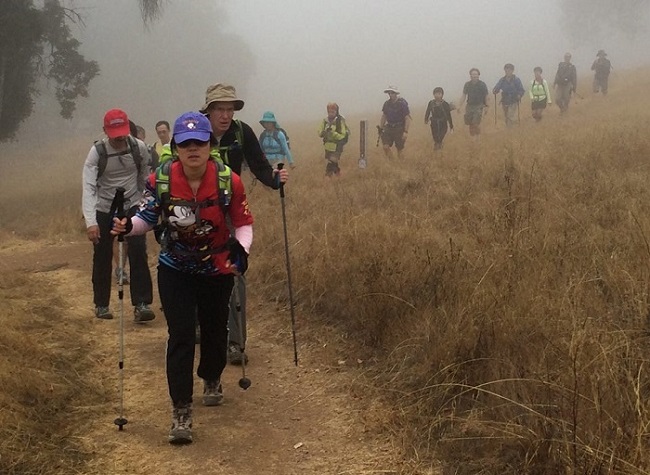 And off we go in the morning fog!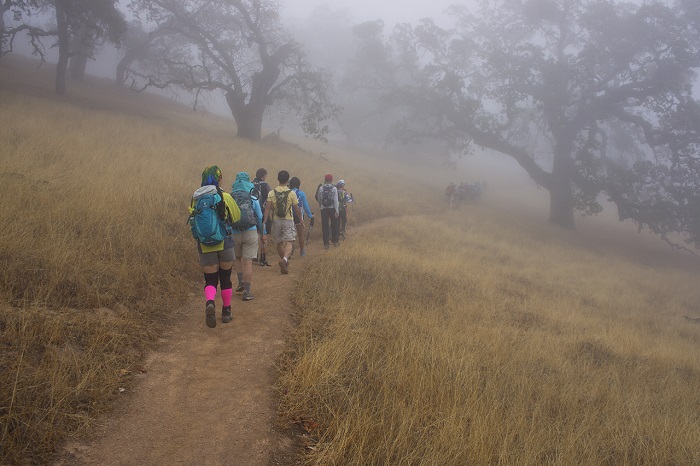 Iris' bring pink leggings kept us from getting lost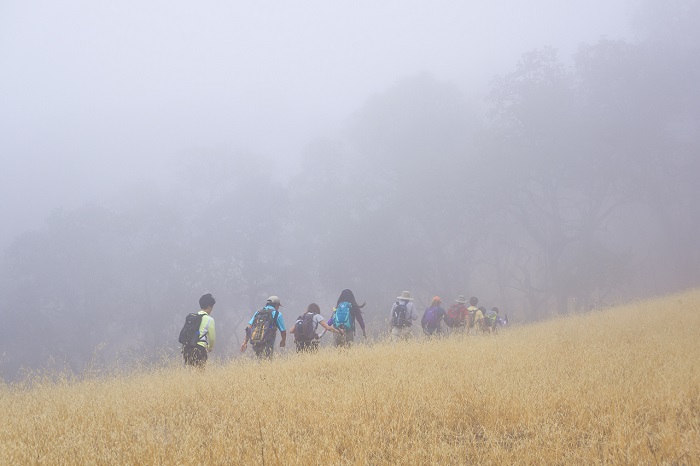 Disappearing into the mist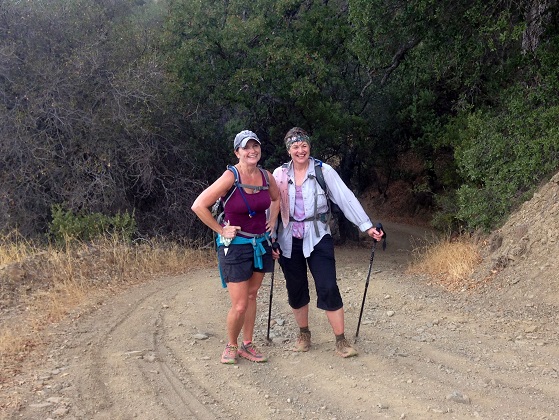 Carol and Kathryn are all smiles heading up Sizer
(don't stop -- you'll mess up your ascent time!)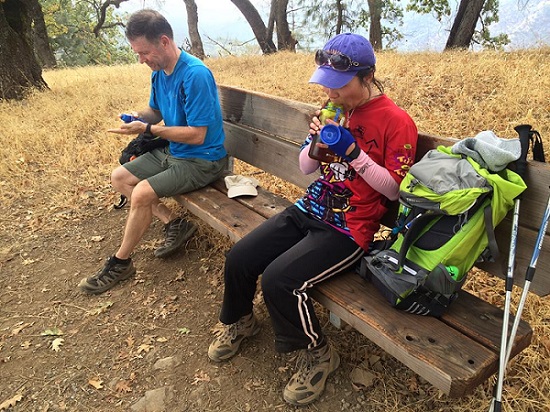 35 minutes to The Bench -- cool weather helped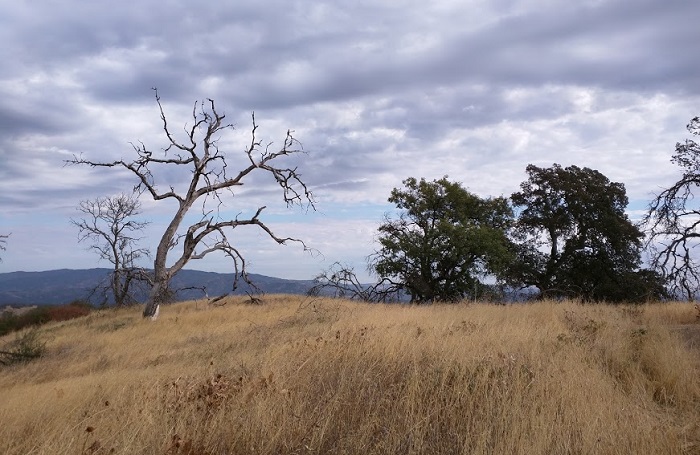 Henry Coe looking spooky as Halloween approaches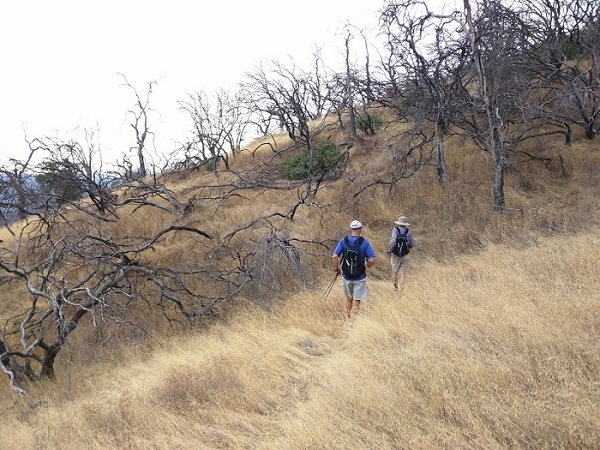 Nick and George trying to find Hat Rock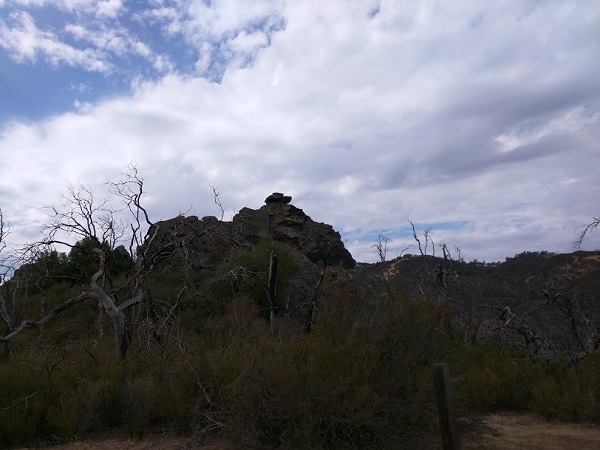 There it is!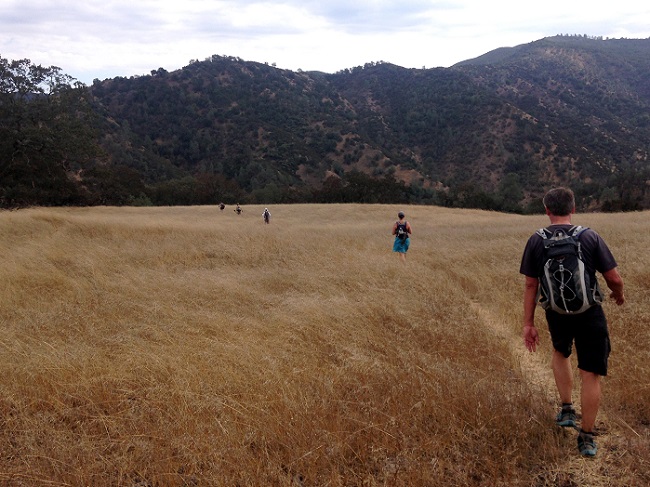 Running back down the ridge -- INCHers can smell the beer!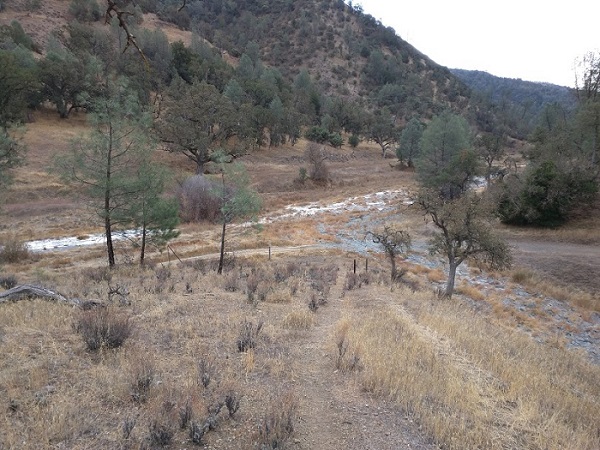 Rock House Ridge ends at Karri Junction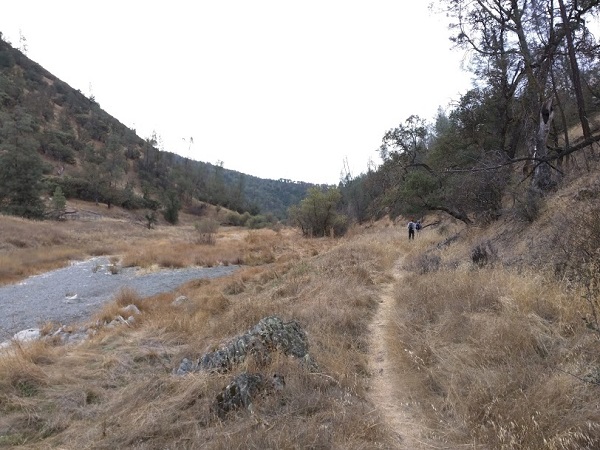 Then it's a long flat stretch along The Narrows to China Hole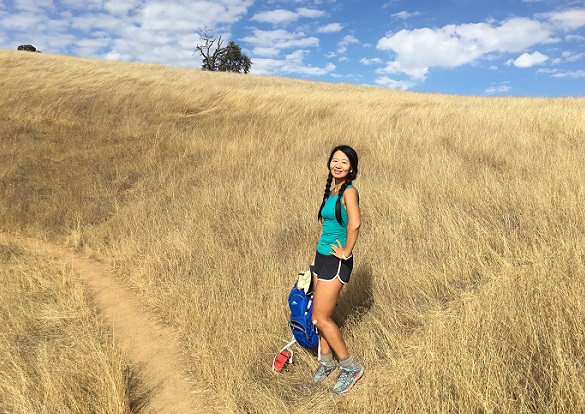 Xun strikes a pose near the end of the hike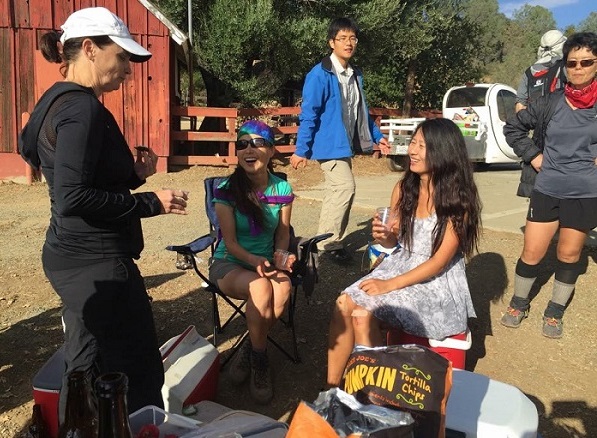 And then it was time to start the party
UG checking out the pumpkin spice beer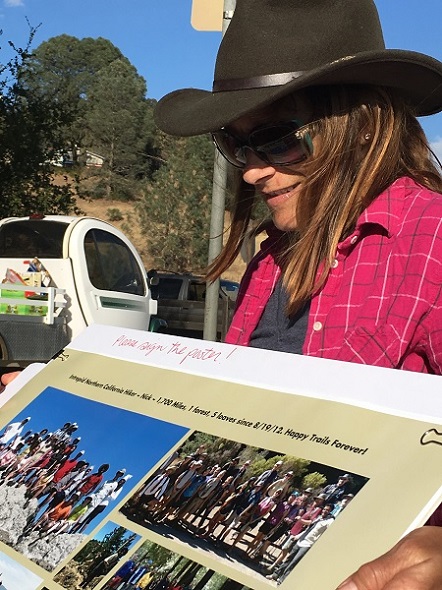 Biz showing off the goodbye poster for the Hootons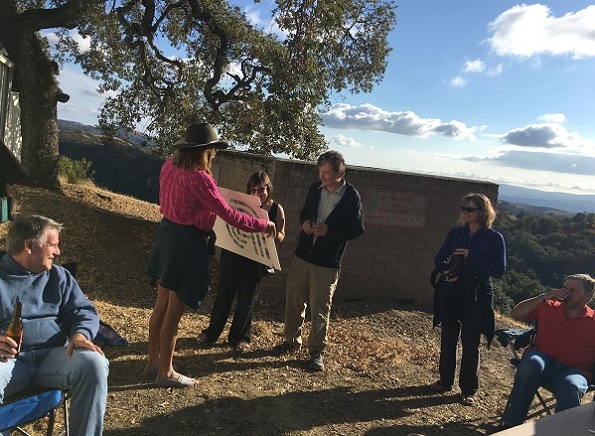 Presentation of the goodbye poster -- come back soon!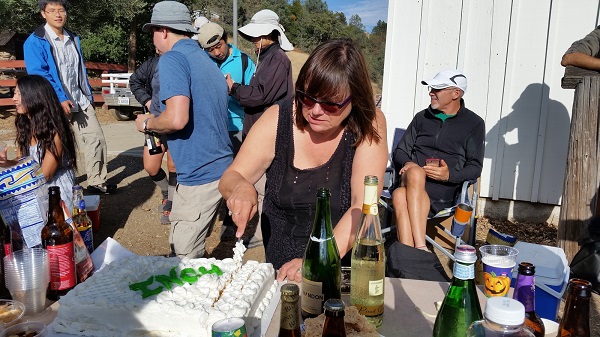 Julie cuts the INCH cake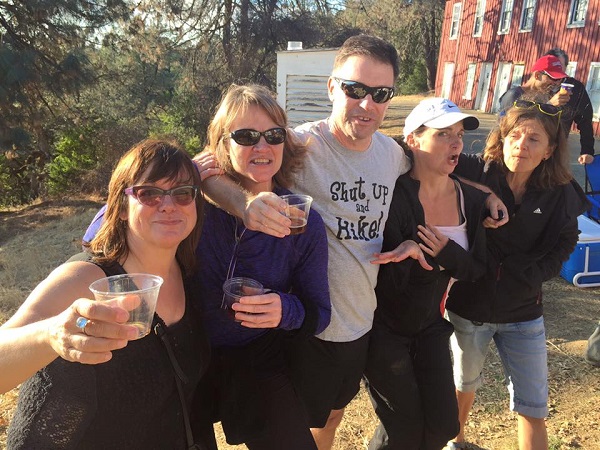 The ladies convincing me to upgrade it to Level 5 ...
it's good to be the hike leader!
Milestones:
Biz's 40th leaf
Carissa's 190th leaf
Hailong's 40th leaf
Jun's 1st leaf
Laura W's 1st leaf
Sarbinder's 70th leaf







Pages maintained by Steve Walstra, Peter Saviz, and Russell Gee.
©2022 Intrepid Northern California Hikers