1024. Parker Ranch (03/05/16)

Hikers (31): Adam, Brad, Carol, Chinyet, Chris P, Christina, Clive, Ellen, George, Iris, Janice, Jarda, Jeff, Jim, Jiri, Karl, Kathryn, Kendra, Mihail, Nagendra, Robert, Robin, Ross, Russell, Sarbinder, Shuli, Sophie, Steve, Suresh, Vicki, Yipeng
Distance: 12 miles
Rating: 2 difficulty, 7 beauty
Park info: Picchetti Ranch Open Space Preserve in Saratoga

Steve owes a writeup! -- Pictures by Iris, Chinyet, and George
INCH's 210th hike was going to be on a day with 100% chance of rain. So we hiked to a winery for a tasting and then hiked back for beer. Lots of rain and mud in between. Had expected the number of attendees to decline as everyone realized it would rain, but even on the last day, more people signed up than dropped.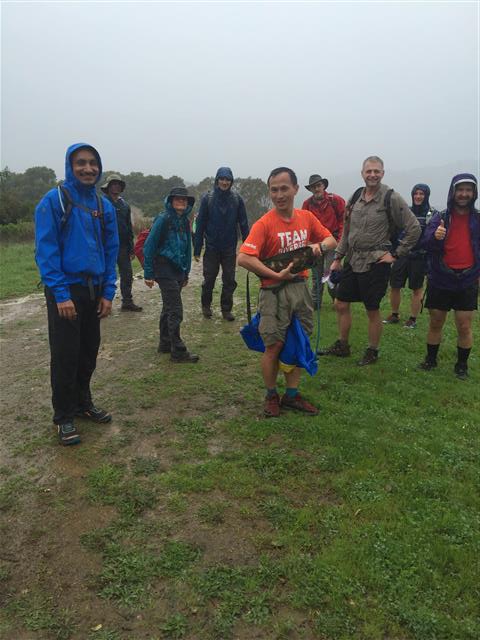 Waiting for the slow pokes. . .in the rain. . .on Nob Hill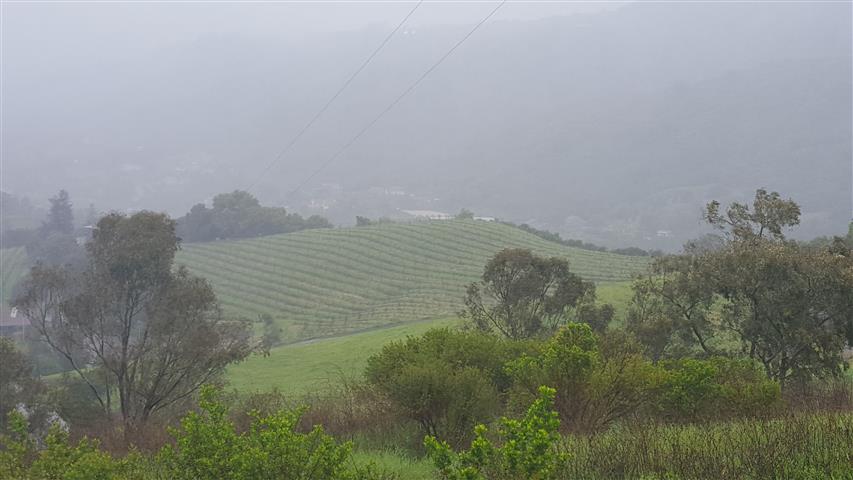 View from Knob Hill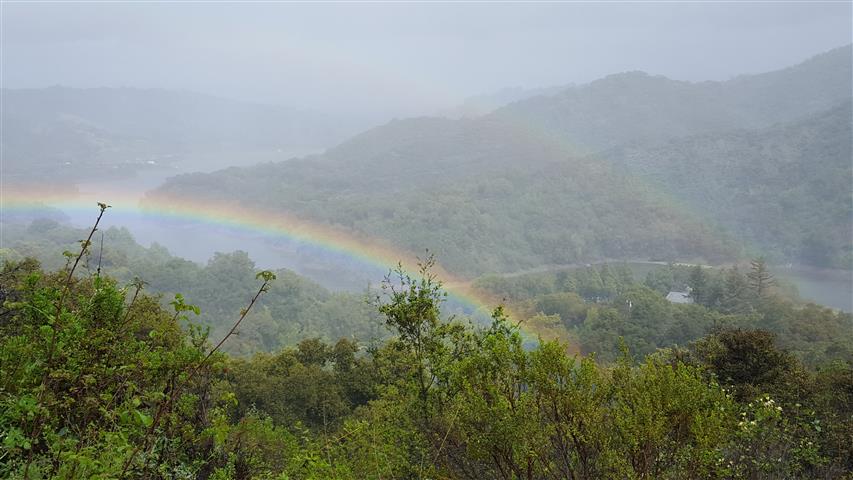 Rainbows for the slow hikers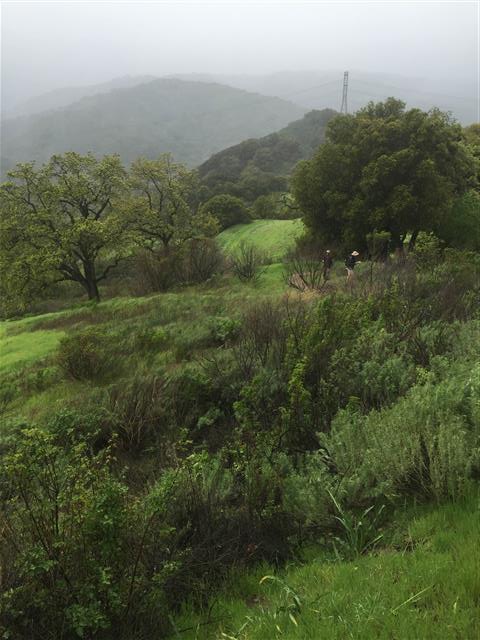 Green hills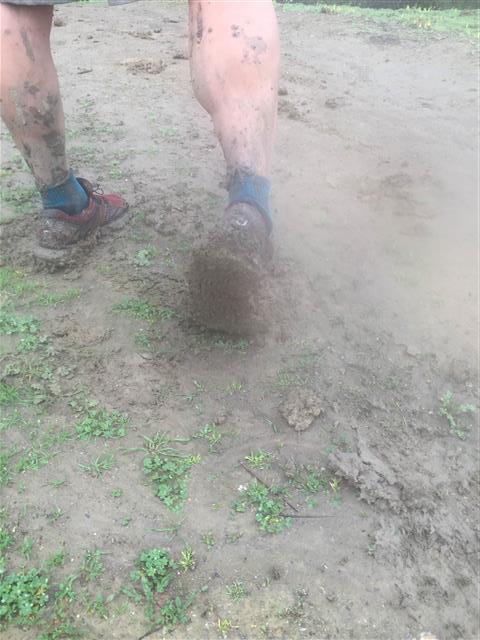 Wrong shoes for the job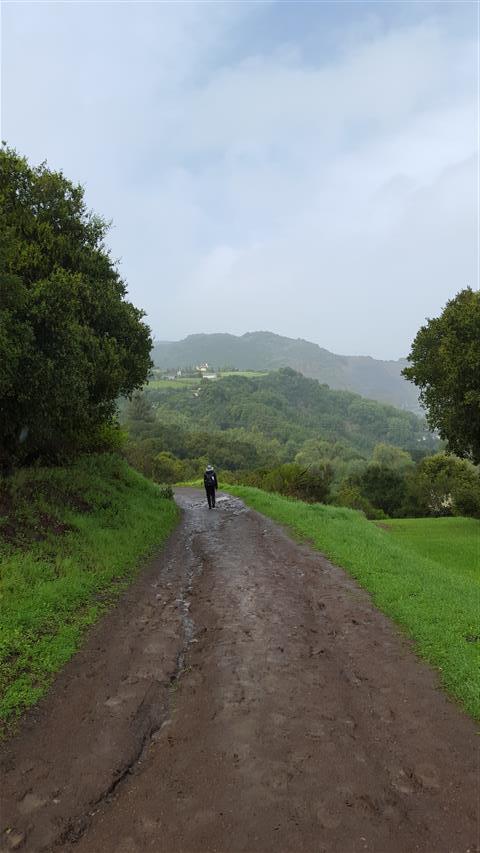 Some clear skies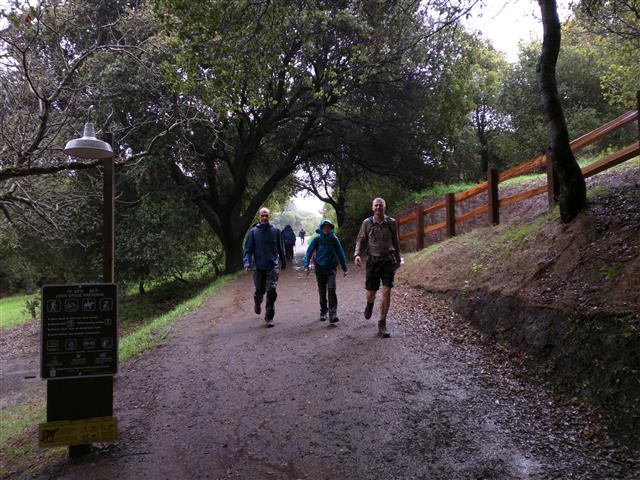 Bring on the wine!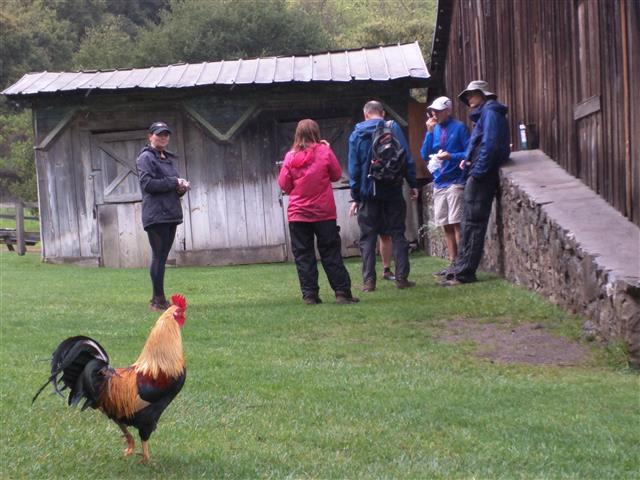 Colorful Cock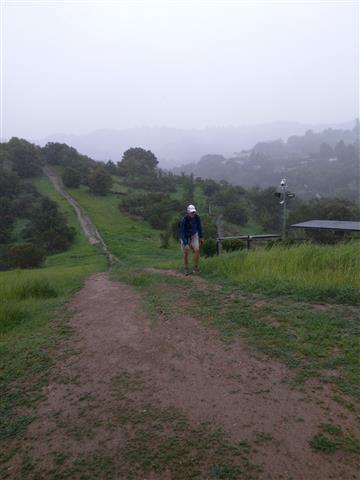 Slogging through Parker Ranch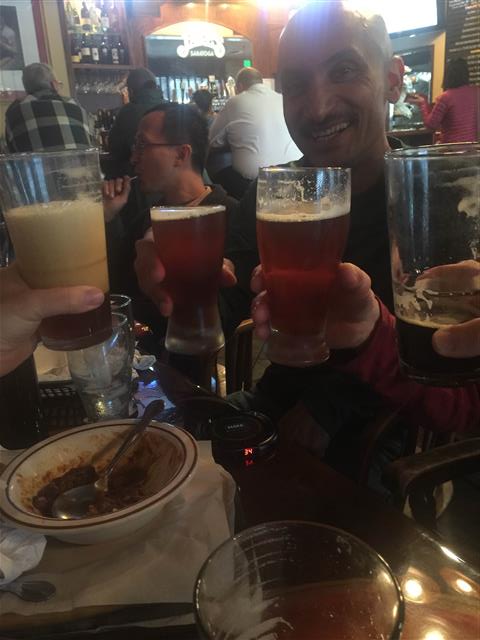 Drying off in Jake's of Saratoga
Milestones:
Robin's 10th leaf
Russell's 90th leaf
Vicki's 30th leaf
Yipeng's 80th leaf







Pages maintained by Steve Walstra, Peter Saviz, and Russell Gee.
©2022 Intrepid Northern California Hikers