1114. El Corte de Madera Loop (12/30/17)

Hikers (34): Adam, Baltazar, Cecilia, Chinyet, Chris P, Christina, Craig A, David, Hima, Holly H, Hong, Iris, Jackie, Jane, Jim, Jim B, Kathryn, Kevin, Le D, Mihail, Mike H, Nagendra, Pal, Peggy, Peter M, Qi, Russ, Russell, Sarah, Shuli, Sophie, Steve, Vicki, Yipeng
Distance: 12 miles
Rating: 2 difficulty, 8 beauty
Park info: El Corte de Madera Creek Open Space Preserve in Woodside

Steve owes a writeup! -- Pictures by Adam C
Short, but came in with right around 3k ft of elevation gain.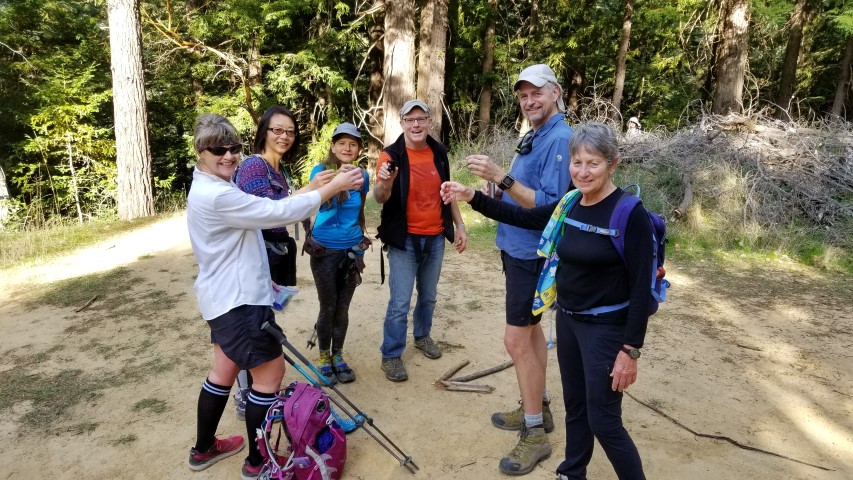 Celebrating Kevin's Forest!
Milestones:
Cecilia's 20th leaf
Christina's 80th leaf
Jackie's 90th leaf
Kevin's 1st forest
Pal's 10th leaf
Steve's 870th leaf







Pages maintained by Steve Walstra, Peter Saviz, and Russell Gee.
©2022 Intrepid Northern California Hikers