1115. Priest Rock Trail (01/06/18)

Hikers (38): Alan, Alan B, Arlene, Baltazar, Biz, Brad, Chinyet, Craig A, David, Edita, Ellen, Eva S, HaJo, Hima, Hong, Jane, Jarda, Jeff V, Jim, Jim Be, Karl, Kathryn, Kendra, Kevin, Manfred, Mihail, Peter, Pov, Qi, Robert, Russ, Russell, Sabine, Sarah, Sarbinder, Shuli, Steve, Yipeng
Distance: 8 miles
Rating: 3 difficulty, 9 beauty
Park info: Sierra Azul Open Space Preserve near Los Gatos

Peter owes a writeup! -- Pictures by Karl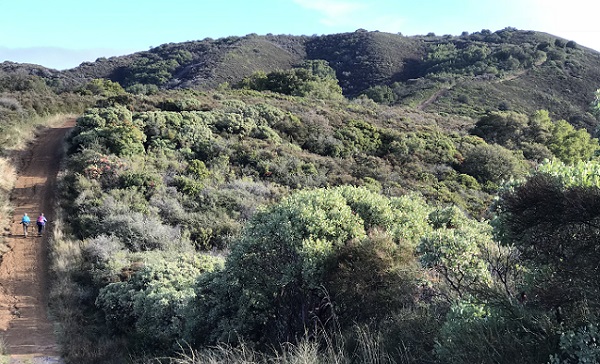 Priest Rock is my go-to quickie hike when I need to get back early. Four miles straight up ...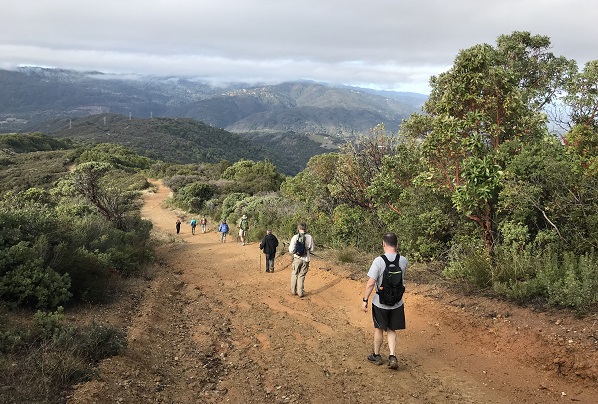 ... then four miles straight down. Time for football!
Additional pix from Craig and Eva.
Milestones:
David's 470th leaf
Eva S's 1st leaf
Kathryn's 190th leaf
Sarbinder's 160th leaf







Pages maintained by Steve Walstra, Peter Saviz, and Russell Gee.
©2022 Intrepid Northern California Hikers