1129. Mt. Sizer Loop (04/14/18)

Hikers (21): Adam, Alan, Baltazar, Brad, Ellen, Heyning, Hong, Jim, Karl, Kathryn, Mihail, Pal, Peter, Praveen, Qi, Sarah, Sarbinder, Shuli, Sophie, Steve, Yipeng
Distance: 16 miles
Rating: 4 difficulty, 8 beauty
Park info: Henry Coe State Park east of Morgan Hill

Peter owes a writeup! -- Pictures by Jim and Karl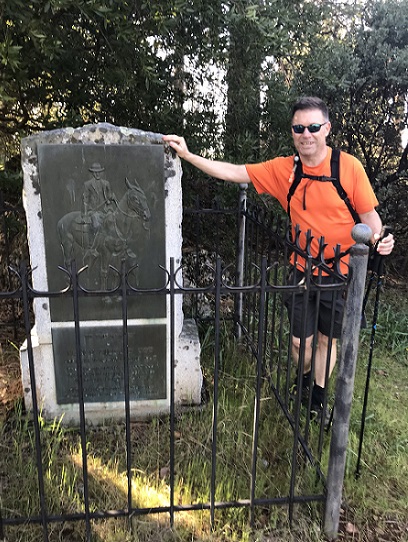 My birthday hike always begins by paying respect to Big Henry.
It didn't help -- he still kicked my ass.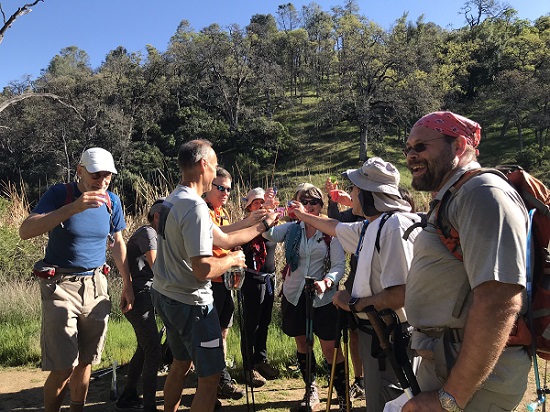 Congratulations to Kathryn on reaching the double forest!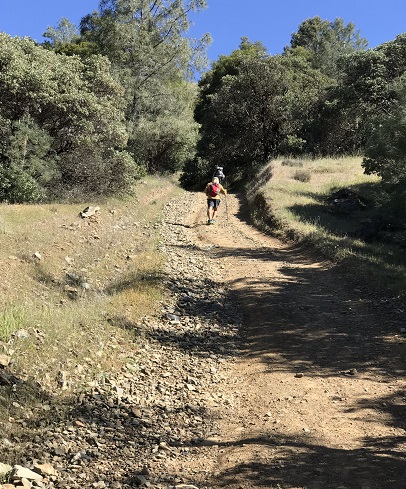 But then the serious business began ...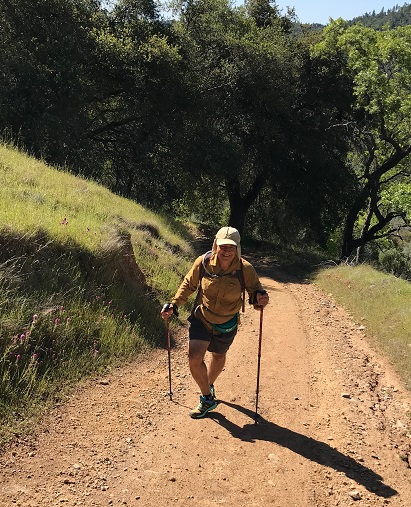 It was the first time on Sizer for Praveen (and Pal) -- both did great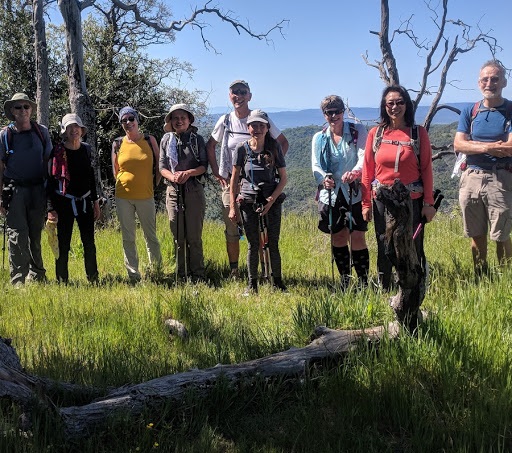 All smiles at the top of Mt. Sizer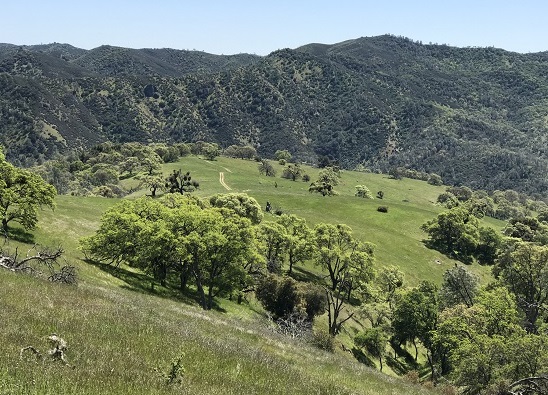 Beautiful views all day -- looking over to the Willow Ridge from the Blue Ridge Trail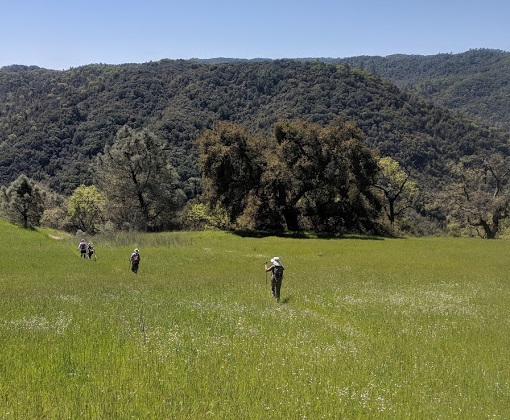 Heading down from Jackass Peak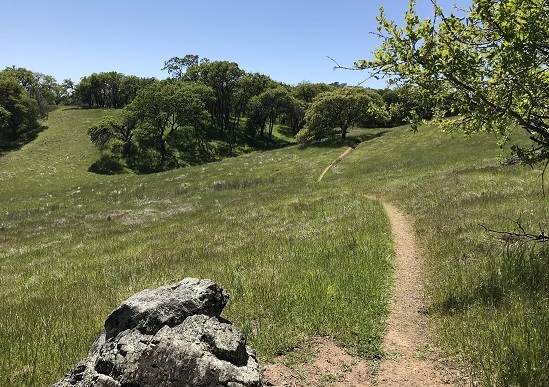 The meadow at the top of Middle Ridge is one of my favorite spots in Coe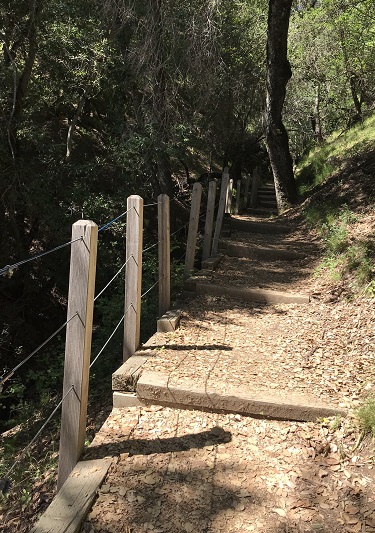 But nothing beats the blue ropes!
Honorable mention to Manfred and HaJo who were backpacking and joined us on the climb up Sizer. Manfred made it in 29 minutes carrying a full backpack . Crazy!! Sarah did the climb in half her age, and I managed a reasonable 36 minutes.
Milestones:
Kathryn's 2nd forest
Sarbinder's 170th leaf







Pages maintained by Steve Walstra, Peter Saviz, and Russell Gee.
©2022 Intrepid Northern California Hikers