1131. Priest Rock Trail (04/28/18)

Hikers (31): Alan, Angelika, Arlene, Baltazar, Brad, Cathy K, Chinyet, HaJo, Hong, Jeff, Jim Be, Karl, Kathryn, Kevin, Manfred, Mihail, Mike He, Nagendra, Pal, Paul, Peggy, Peter, Peter E, Qi, Robert, Russell, Sandy F, Sarah, Sarbinder, Thomas, Yenya
Distance: 8 miles
Rating: 3 difficulty, 9 beauty
Park info: Sierra Azul Open Space Preserve near Los Gatos

Write-up by Peter -- Pictures by Karl
This weekend was originally shaping up to be an INCH holiday, but I had a few hours free on Saturday morning so I decided to schedule a short hike to visit The Priest. This would get me back home by noon to catch Rounds 4-7 of the NFL Draft. Let's do it!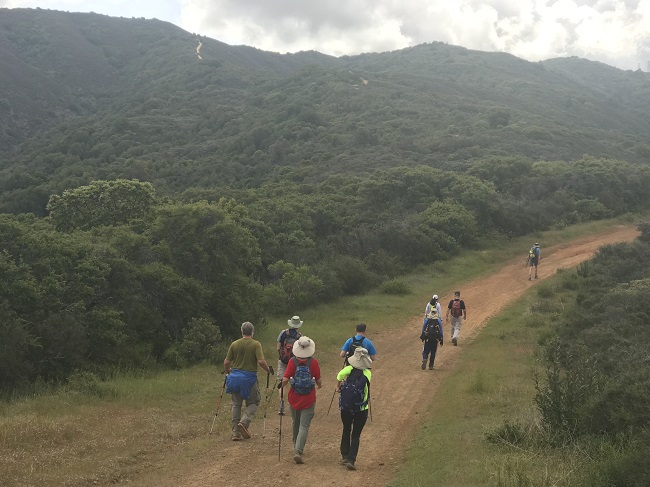 The pack heads up the hill to visit The Priest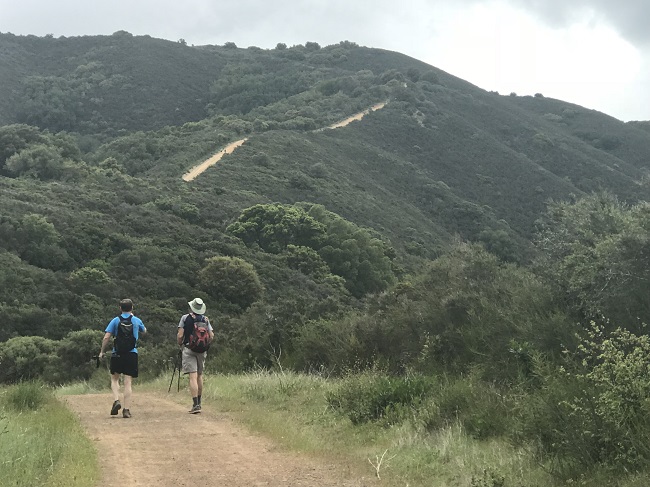 Talking draft with Alan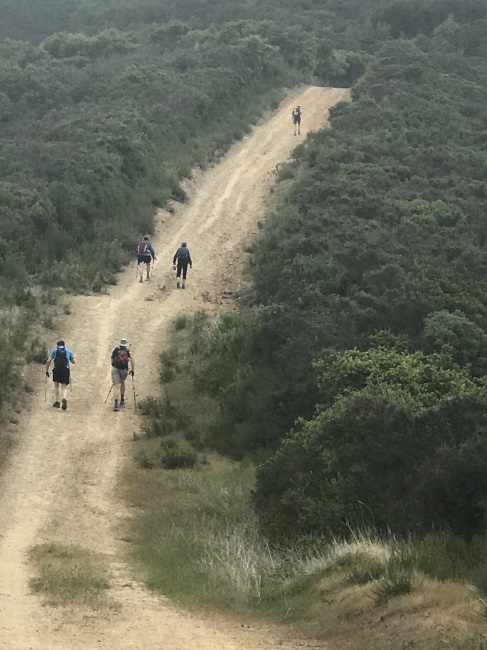 It gets steeper as you get closer to the top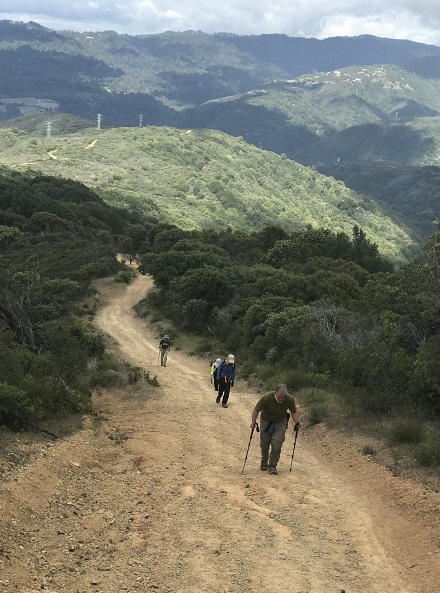 Almost there -- don't forget to touch the sign
(it had a cooler of Gatorade on top of it for the 50K runners on this day)
Most of the front-runners chose to do an extended loop (thumbs up), but Karl, Peter E, and I headed back down the hill via Lime Kiln Trail back to our cars. We made it back before 11, so Karl and I had time for our usual post-Priest hot dogs at the Happy Hound in Los Gatos. While we were eating, Karl checked his cell phone and saw that the draft started at noon Eastern, not Pacific, so had we missed Round 4 and half of Round 5. D'oh!!!! At least I caught the first 3 rounds on Thursday and Friday, so I got to spend some quality time with Mel.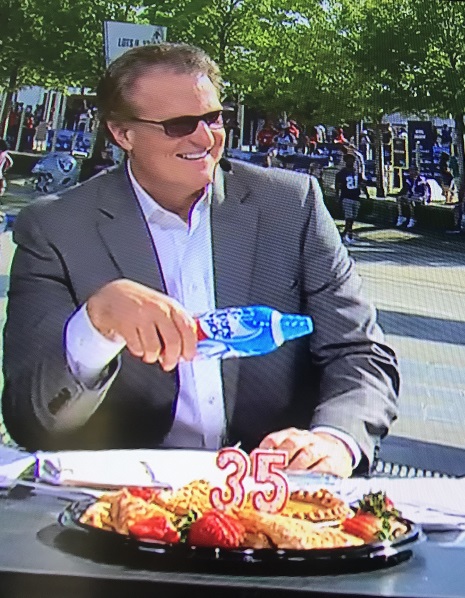 The King of the Draft celebrates his 35th
Milestones:
Cathy K's 1st leaf
Peter E's 180th leaf
Yenya's 1st leaf







Pages maintained by Steve Walstra, Peter Saviz, and Russell Gee.
©2022 Intrepid Northern California Hikers