1188. Pallasou Ridge (08/10/19)

Hikers (37): Adam, Alan, Angelika, Arush, Brad, Chinyet, Christina, Dara, David, Don B, Gela, Giulia, Helen, Hima, Hong, Jim, Kathryn, Kendra, Lynn F, Manfred, Mihail, Milon, Pal, Peggy, Peter, Peter E, Qi, Russ, Sandy F, Sarah, Sarbinder, Shuli, Sophie, Steve, Vicki, Yenya, Yipeng
Distance: 13 miles
Rating: 3 difficulty, 8 beauty

Write-up by Peter -- Pictures by Don, Qi, and Milon
Angelika brought to my attention that Pallasou Ridge OSP, right across the street from our good friend Hunting Hollow, was having an open house event so off we went!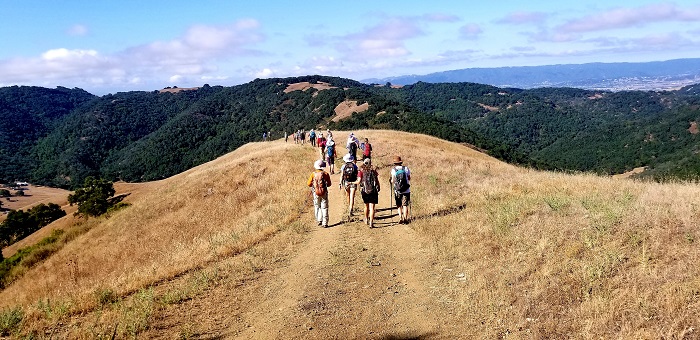 INCHers on top of Pallasou Ridge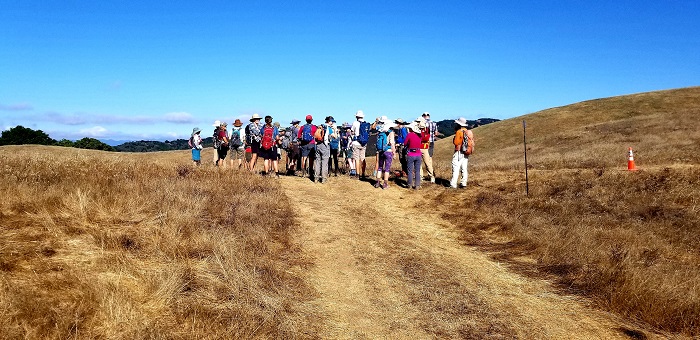 Gathering for the first of many shots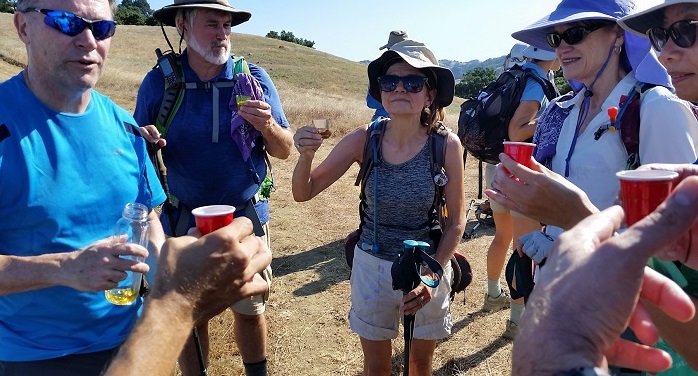 Sophie looks appropriately serious for the 151 ceremony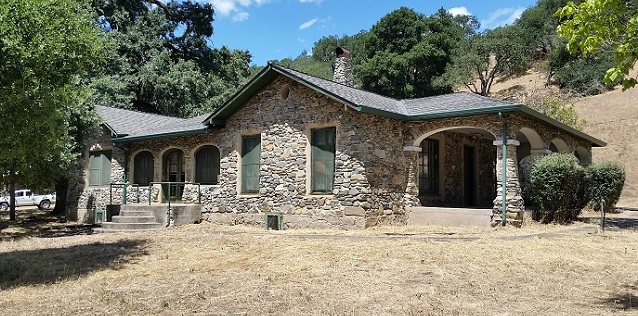 The Old Stone House would be a good place for an INCH party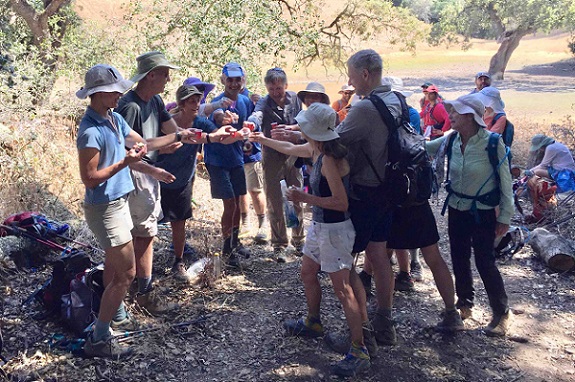 Later on it was Vicki's turn to be toasted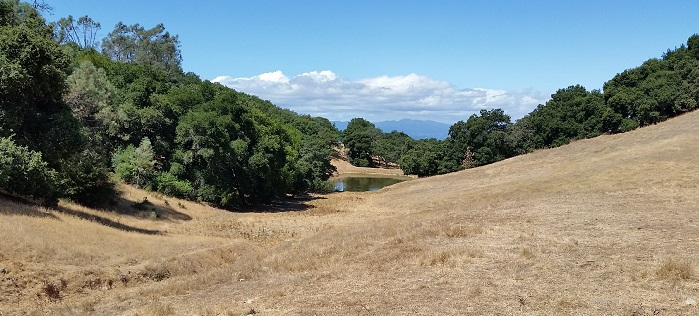 The view from the lunch spot was a bit of a letdown, but you get what you pay for
I'd originally thought this would be an easy stroll and had planned to tack on Willson Peak afterwards to make it a "legit hike", but it turned out to be a very respectable hike, with about 3600 feet elevation gain over 13 miles, so I called an audible when we got back to Hunting Hollow and we started the after-party early -- a great way to spend a nice summer afternoon!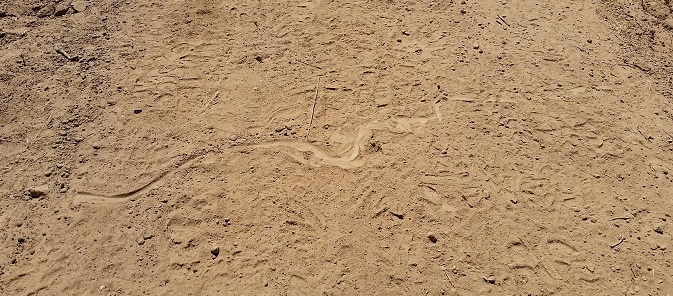 One of our friends left his calling card
Big thanks to Angelika for finding about the event, and major kudos to Dara and Don for climbing Willson Peak as an added bonus!
p.s. This was Russ' 666th hike -- devilishly good!
Milestones:
Adam's 80th leaf
Sophie's 151st leaf (and shot) × 2
Vicki's 1st forest







Pages maintained by Steve Walstra, Peter Saviz, and Russell Gee.
©2022 Intrepid Northern California Hikers