1217. Hunting Hollow to Dowdy Ranch (02/29/20)

Hikers (23): Adam, Alan, Brad, Chinyet, Christina, Gela, Hailong, HaJo, Hong, Jeff, Jim, Manfred, Megan P, Mihail, Neil B, Pal, Peggy, Peter, Sarbinder, Steve, Tony, Yipeng, Yiqiong
Distance: 24 miles
Rating: 5 difficulty, 8 beauty
Park info: Henry Coe State Park near Morgan Hill

Write-up by Adam -- Pictures by Adam, Chinyet, Hailong, Hong, Megan, Pal, Peggy, Yiqiong, and Peter
Doing a level 5 INCH hike was probably a dumb idea given 4 months of near-inactivity. Then again, this hike is always a dumb idea, and I'd never done HH 2 DR 2 HH even though it's become an INCH classic, as the dumbest ideas inevitably do.
The cool breezes and early spring color made it pleasant, and taking it slow on the many steep climbs made it possible. I visited Burra Burra East Peak after climbing its western neighbor & getting hopelessly stuck in the chaparral while trying an ill-advised bushwhack.
After breaking at Dowdy, I felt pretty good but my heart sank as I dropped down the "20% grade, 1 mile" to Scherrer Trail junction, knowing I'd have to climb right back up, only to repeat the process in even steeper fashion with Vasquez Hole! I was tempted by the freedom to take easier ways back (Center Flats off Kaiser-Aetna, Bowl Trail from Willson Camp) but I stuck with the official route to get over 7k. (Peter's note: About the same mileage as Grand Canyon R2R, but with 1000 feet more elevation than going S2N and 2000 feet more than going N2S!)
I was probably too conservative speed-wise, as I still had my legs for the final push up Steer Ridge, but I wanted to be sure I'd finish. I paid for that certainty with icy winds at sunset, lengthy searches in the gloom for the rock hops along Hunting Hollow, and an empty, beer-less parking lot at the end.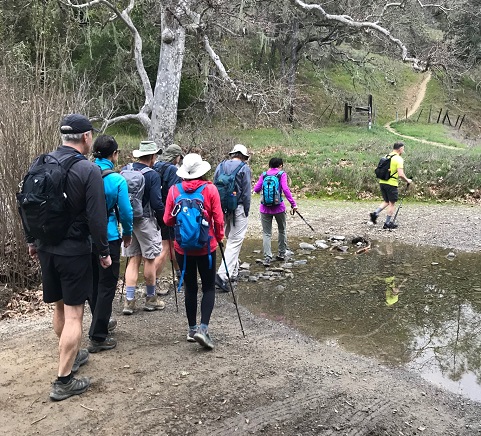 Let the torture begin!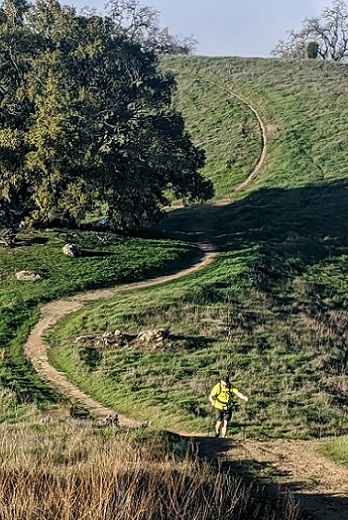 Slogging up the Steer Ridge to start your morning is always a lot of fun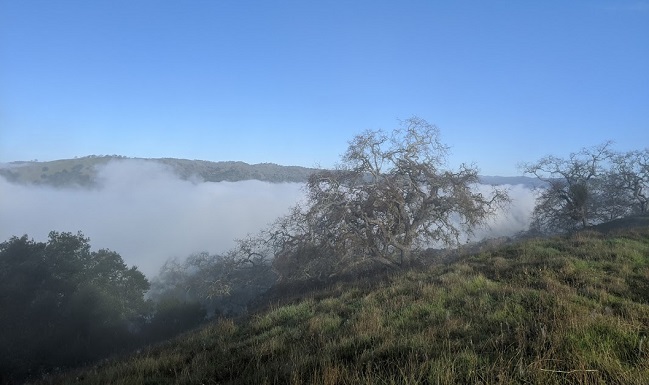 Soon you're above the fog ...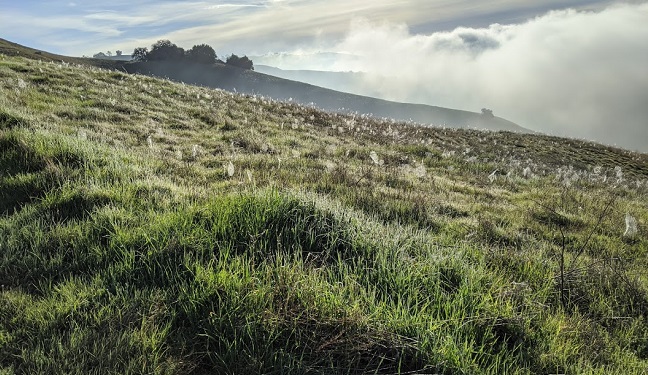 The field of spider webs!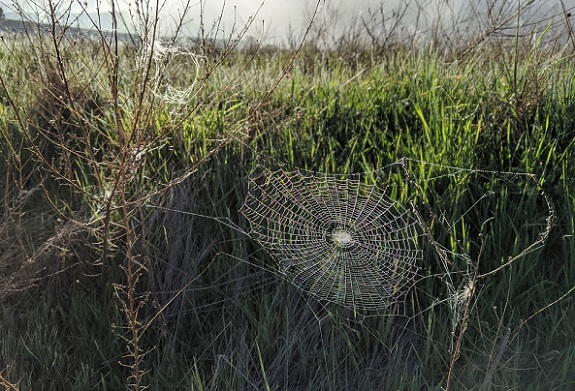 Is it Halloween?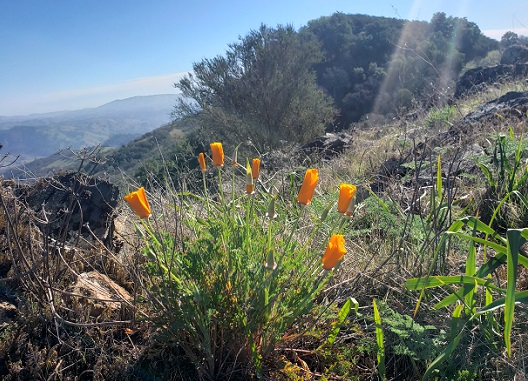 California poppies were plentiful ...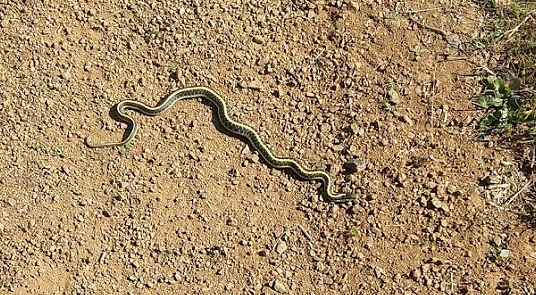 As were some other native critters on the trails ...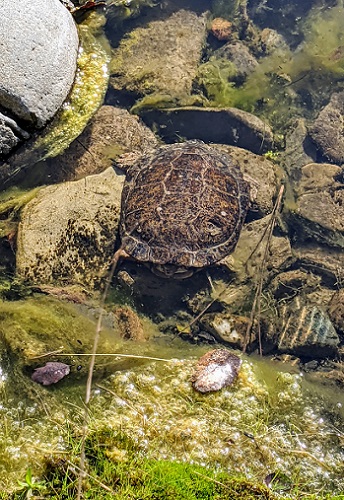 And in the water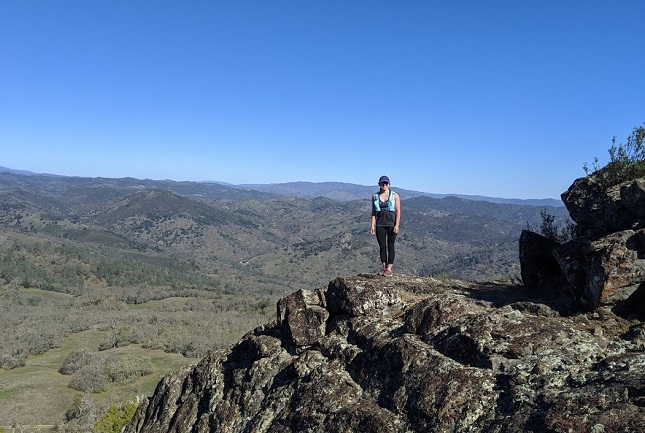 Many folks did some optional trails to Burra Burra West (Hi Megan!)
Yiqiong enjoying the view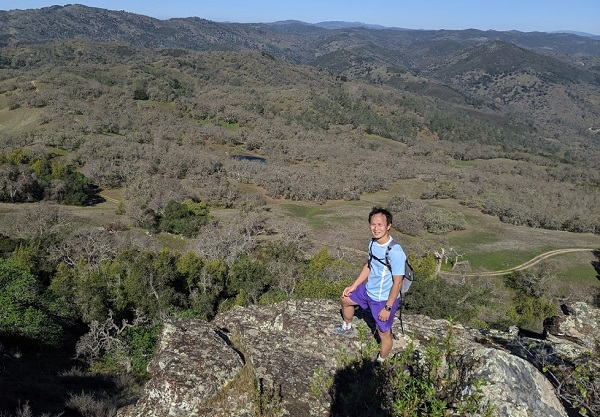 Chinyet too ...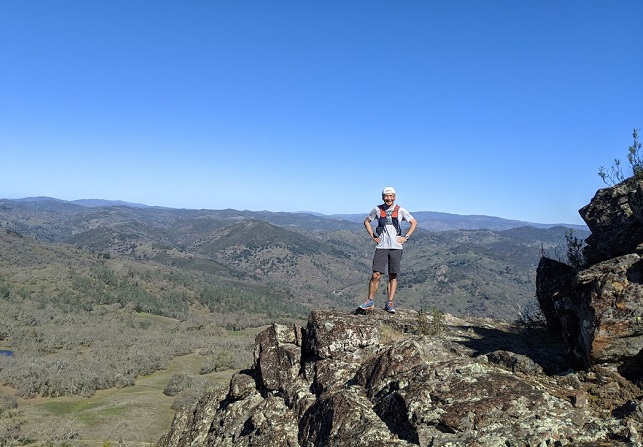 Even Tony came back for this hike!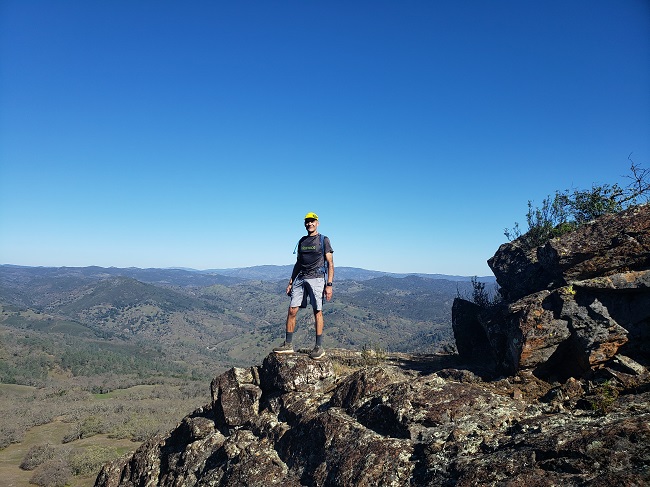 Mihail bagged both the West ...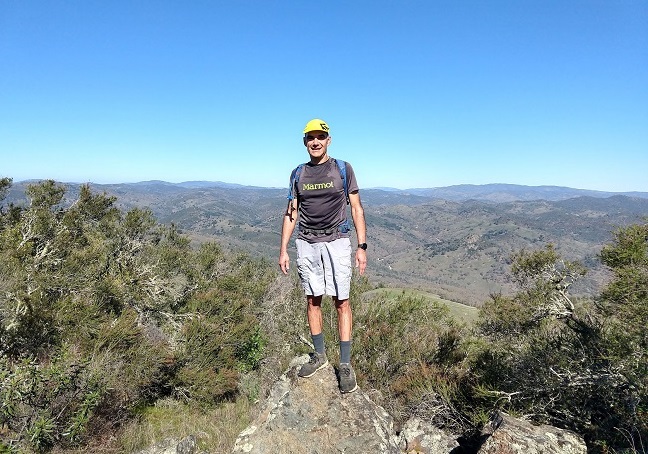 ... and the East peaks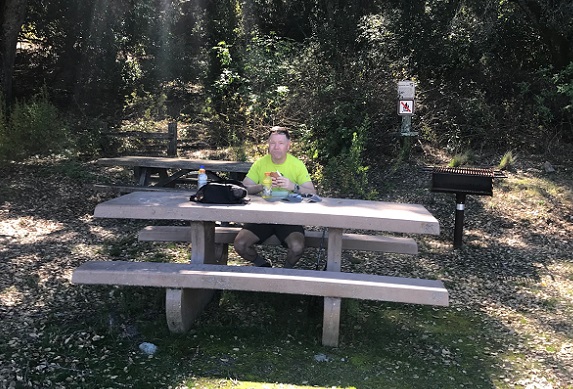 Hailong took this photo. He started 1:45 later than most of us but still caught up to the tail end of the pack at Dowdy! (better than the photo in Hike 947 -- I have my shirt on)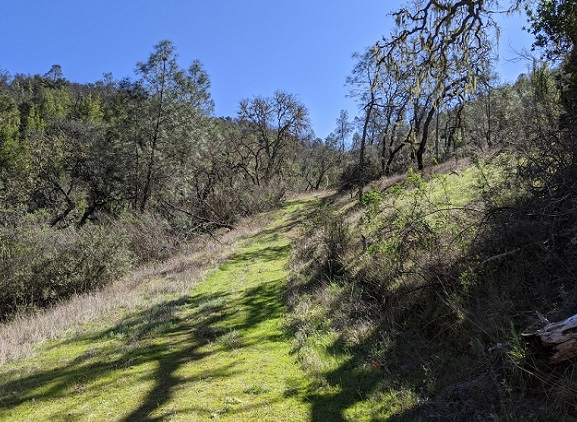 The long climb back up to Vasquez Peak is always a grind (at least it wasn't 100 degrees this time)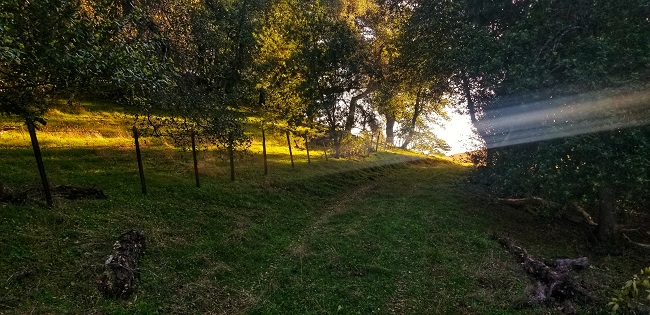 When Adam got to the top, the sun was going down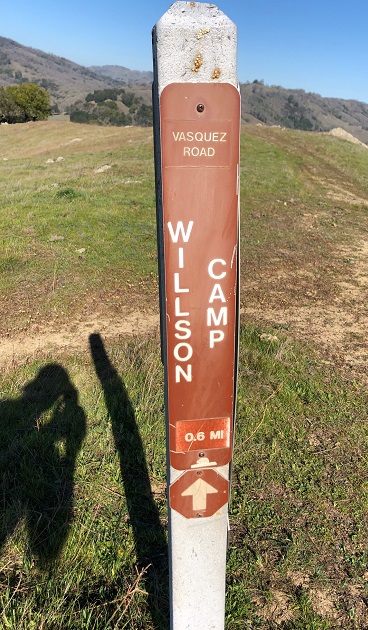 0.6 miles -- yeah right!! This sign lies!!!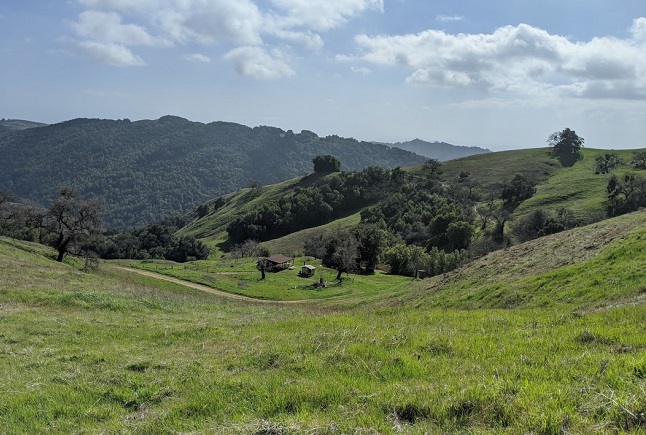 When you finally get to Willson Camp it's all downhill from here






Pages maintained by Steve Walstra, Peter Saviz, and Russell Gee.
©2022 Intrepid Northern California Hikers