1222. Coit & Kelly Lakes (06/28/20)

Hikers (28): Adam, Alan, Biz, Brad, Christina, David, Ellen, Fred F, Gela, George, Giulia, Hong, Jarda, Jeff, Jolly, Karl, Manfred, Mihail, Mikael, Milon, Peter, Praveen, Qi, Rainer, Rudi, Sandy F, Sophie, Yipeng
Distance: 18 miles
Rating: 4 difficulty, 8 beauty
Park info: Henry Coe State Park near Morgan Hill

Write-up by Peter -- Pictures by Biz, George, Jarda, Karl, Mikael, Praveen, Qi, and Sophie
I planned a Sunday hike because the weather forecast said it would be about 15 degrees cooler than Saturday's high, which was predicted to be around 100 degrees. It was cooler all right -- in fact it was downright chilly at the start with high winds blowing along the top of the ridge (freezing at Coe in late June -- what are the odds?). That suited me just fine, but everyone else seemed pretty unhappy, which made me feel even better!
We met at the Windmill to avoid having a large gathering in the parking lot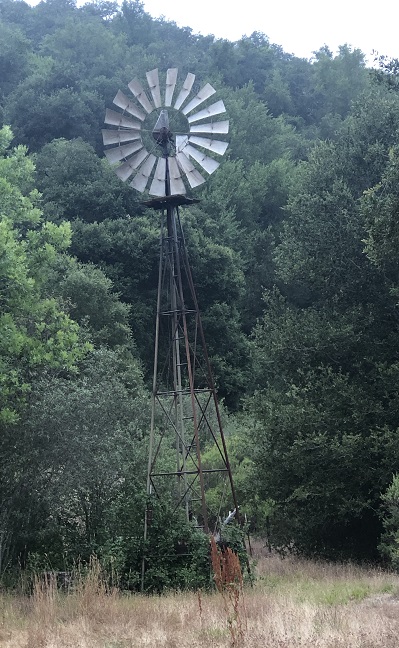 The Windmill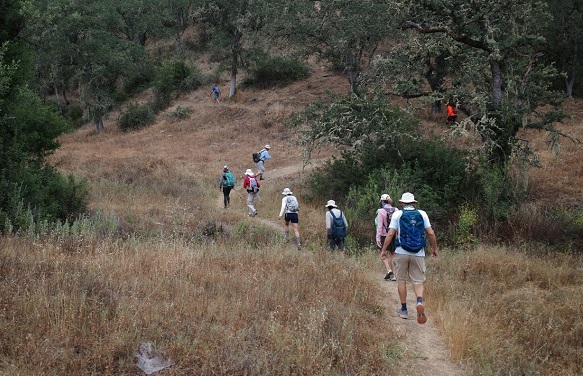 And they're off!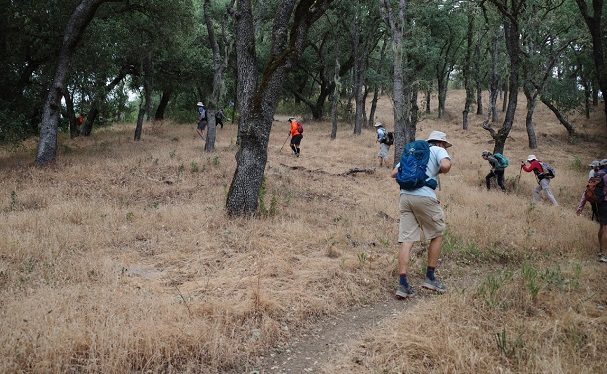 Starting to get a little separation as we head up the ridge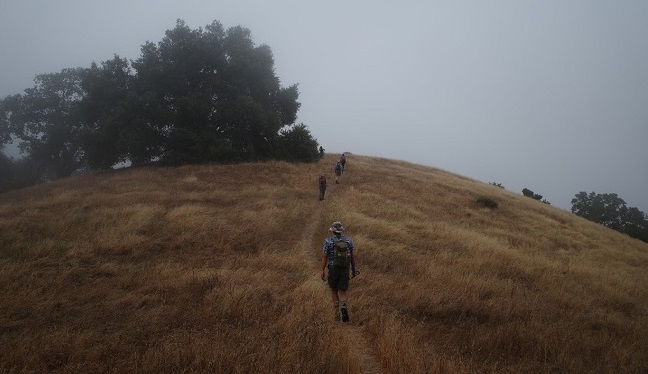 The Middle Ridge Trail looks endless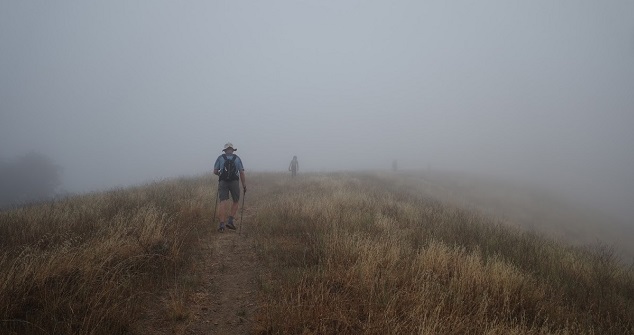 Getting closer to the peak as the wind and clouds intensify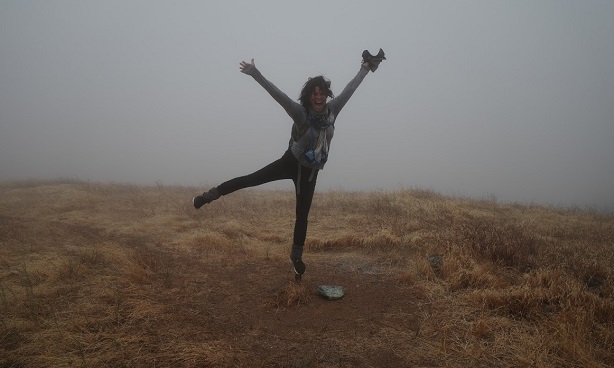 Jolly is looking jolly at Willson Peak!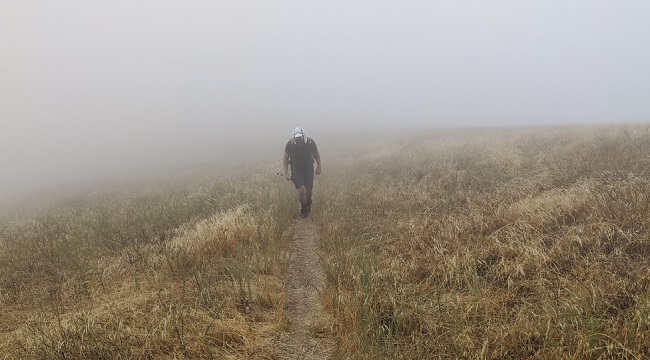 Meanwhile, Adam and Biz got a late start and were motoring to catch up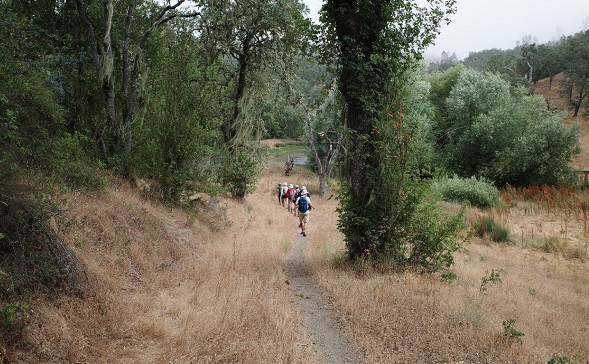 Heading along Grizzly Gulch (keep the separation, people!)
Of course there's always another climb at Coe, this time up Tule Pond Trail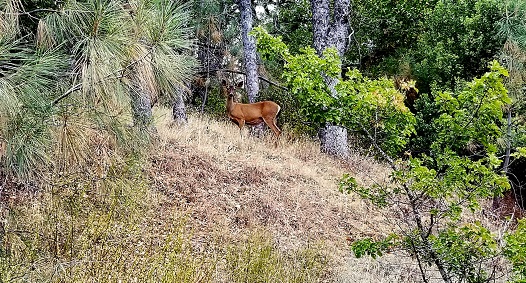 Who are all these people? Aren't you supposed to stay home?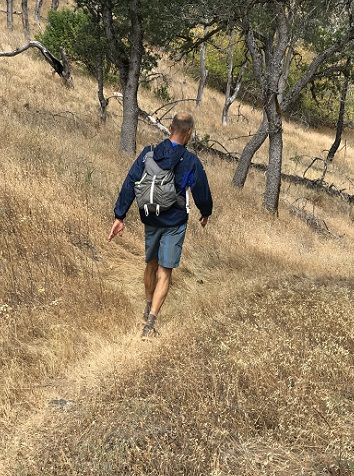 Karl left an hour early but Mihail caught up to him at Mile 8!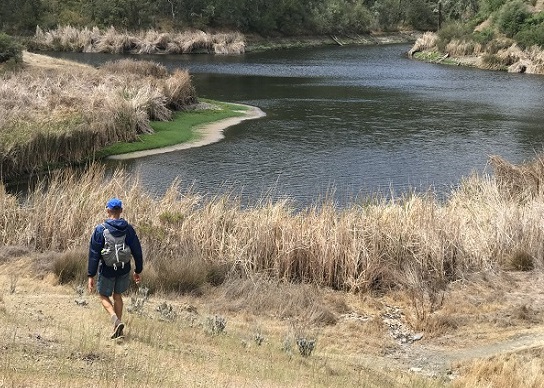 Mihail approaching Kelly Lake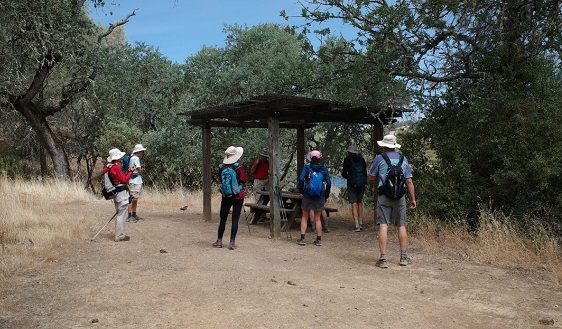 Meanwhile most of the group was still back at the Coit Lake lunch spot under the famous slats (Rainer stood on the side and was rewarded by getting stung by a wasp)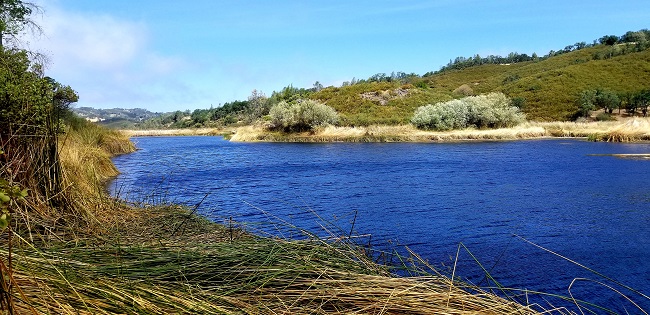 Who wants to jump in?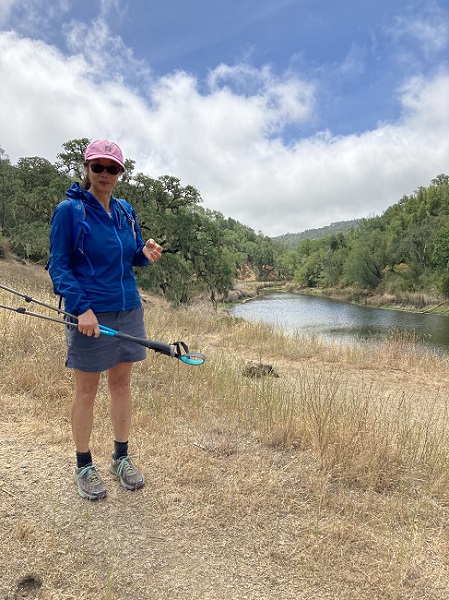 INCHers giving the thumbs up (sort of) at Coit ...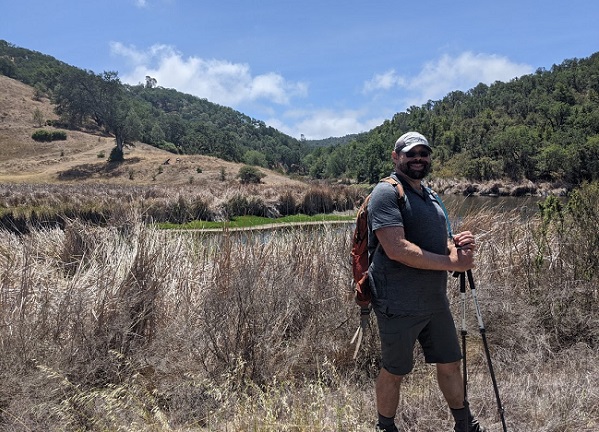 ... and Kelly Lakes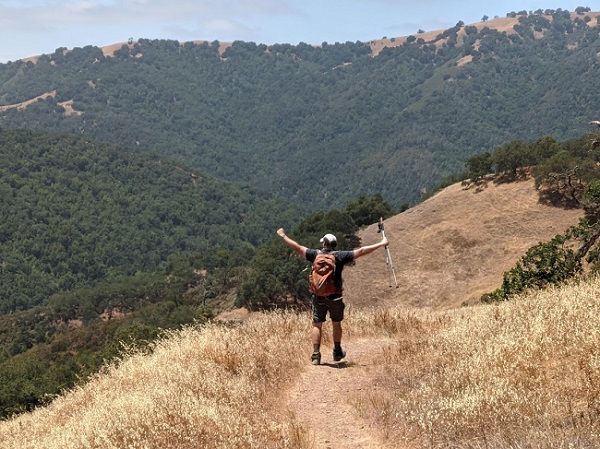 Was victory in sight or just airing out the armpits?
The route was a little different than last time, with the last leg taking us along Grizzly Gulch towards the Coyote Creek entrance, then up the Spike Jones trail and back down Steer Ridge. I had given people the option to bail out at Coyote Creek and walk along the road back to Hunting Hollow, but I am proud to report that nobody took me up on it, and no Pink Leaves of Weakness were handed out (a few people cut the corner from the top of Spike Jones over to Steer Ridge, but I let it slide).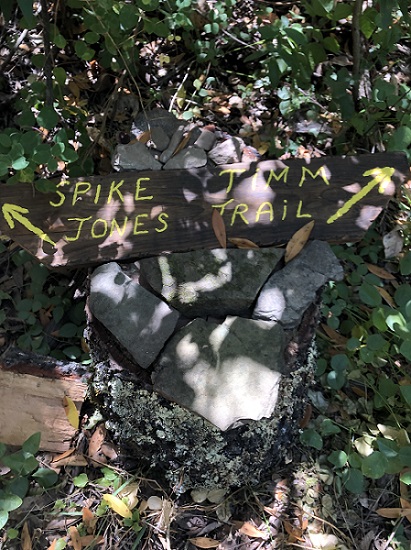 Cool unique sign on the Spike Jones Trail -- it's easy to make a mistake and do a Blair Witch loop involving the Spike Jones and Timm Trails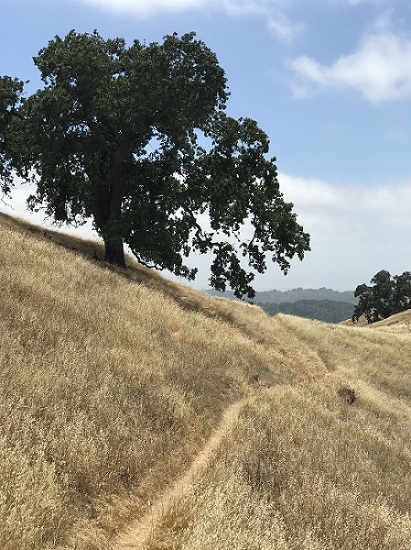 Shortcutting over to the Steer Ridge Trail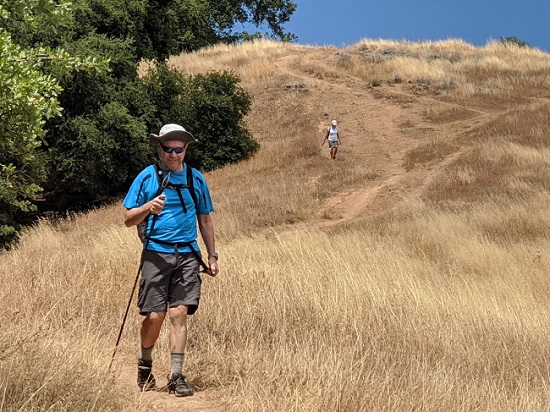 The only thing I hate more than going up Steer Ridge is coming down Steer Ridge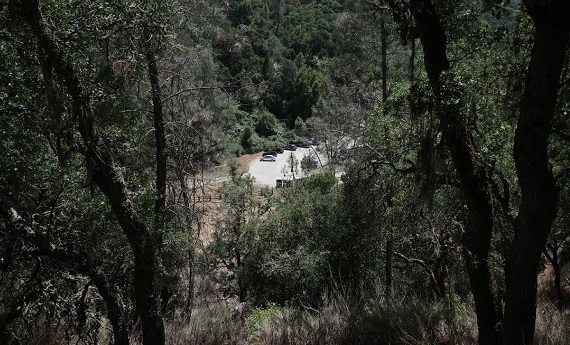 The only good thing is that when you reach the end of the Steer Ridge Trail, you're at the car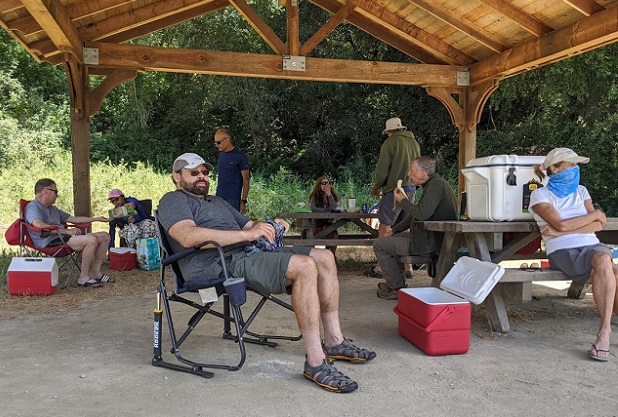 Subdued post-hike party under social distancing rules
All in all, we got 18 miles distance and 1 mile elevation gain on the day. Happy Sunday!
Mikael's notes: I did it even though I got lost for 2 miles after Mt Willson. As you can see I went down to Willson Camp as I was lost in the chilly and dense clouds. Then I caught up with Sandy on Wagon Road before Coit Lake. Finished at 6:26p. I suppose everybody finished 2h earlier!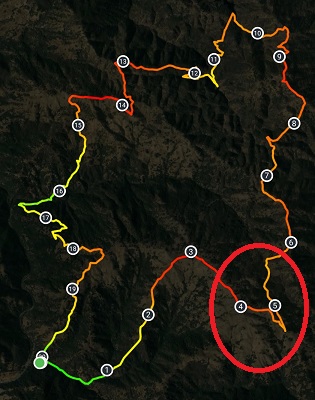 Milestones:
Fred F's 1st leaf
Jolly's 10th leaf
Karl's 330th leaf







Pages maintained by Steve Walstra, Peter Saviz, and Russell Gee.
©2022 Intrepid Northern California Hikers