1223. Alviso Slough (07/04/20)

Hikers (17): Adam, Christina, Clive, David, Gela, George, HaJo, Hong, Jarda, Karl, Kendra, Manfred, Peter M, Russell, Sandy F, Steve, Yipeng
Distance: 12 miles
Rating: 1 difficulty, 8 beauty
Park info: South Bay marshlands near Alviso

Steve owes a writeup! -- Pictures by Hong, Yipeng, Jarda and Steve
This was supposed to be Russ's hike, so scheduled a Russ-friendly hike at the last minute. Still had 17 people show up to enjoy Alviso Slough which, flat as it is, still provides a unique Bay Area hike. 69 ft of elevation gain in 12 miles.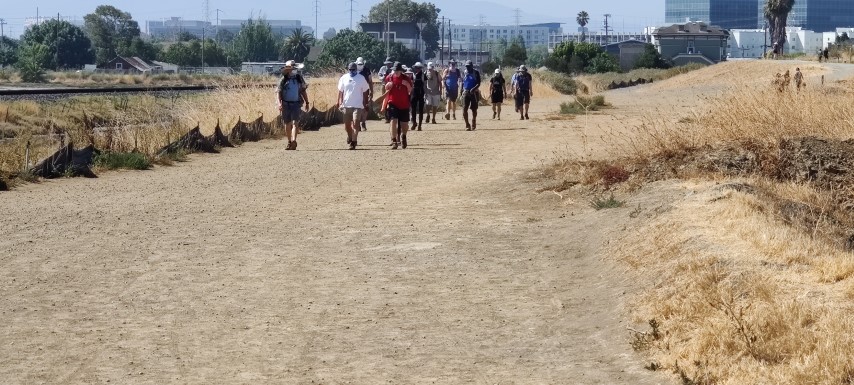 And we're off

Already social distancing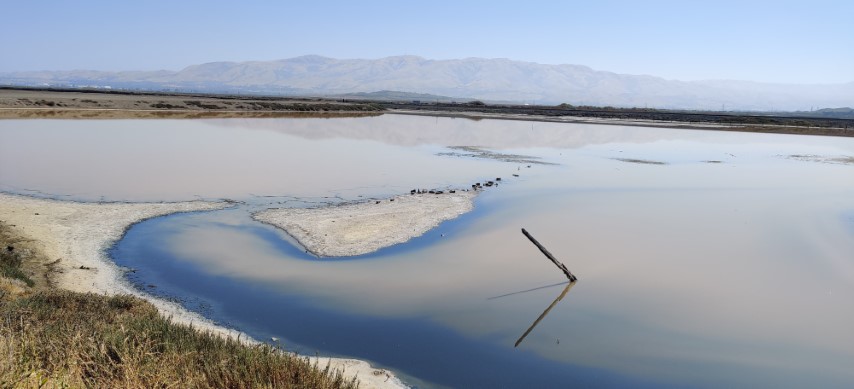 Mt. Allison (+ Mission and Monument peaks) from Alviso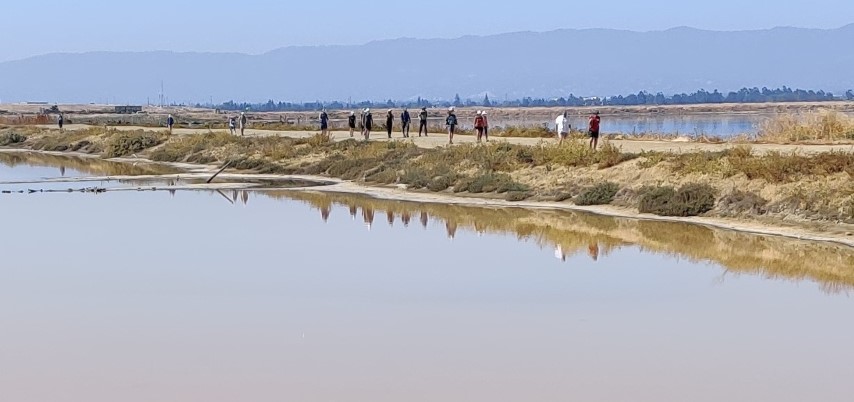 Strung out

Front runners at the crucial junction -- with Karl doing Betsy Ross right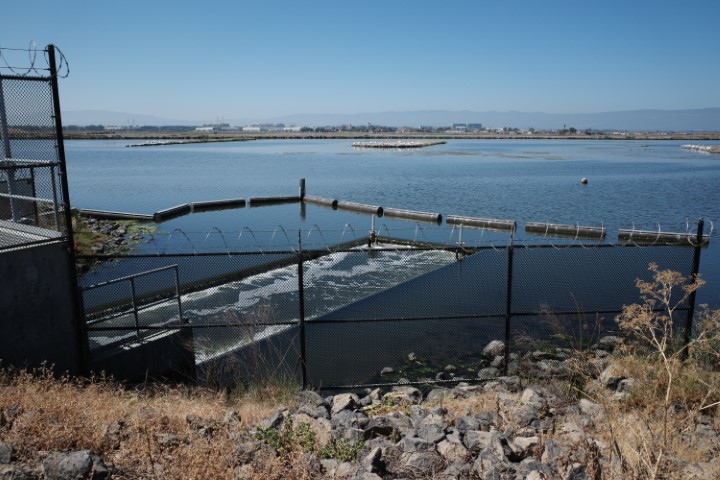 The slough was drier than usual--probably due to this drainage being open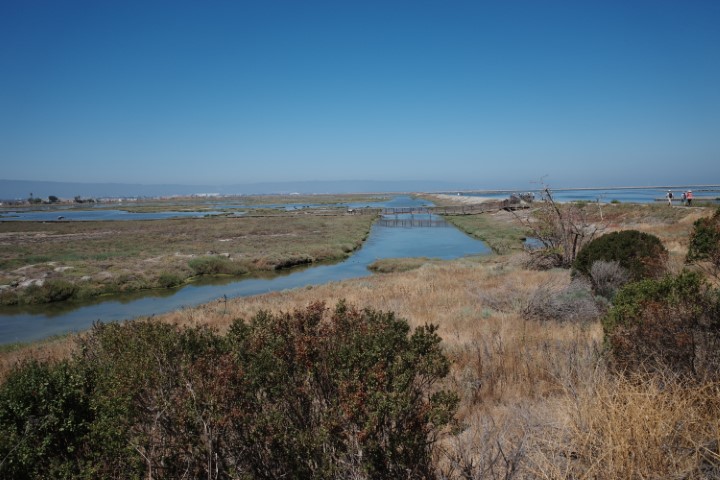 At the bottom of the Mallard Loop--a few people took a short detour to the HQ and back across that bridge in the middle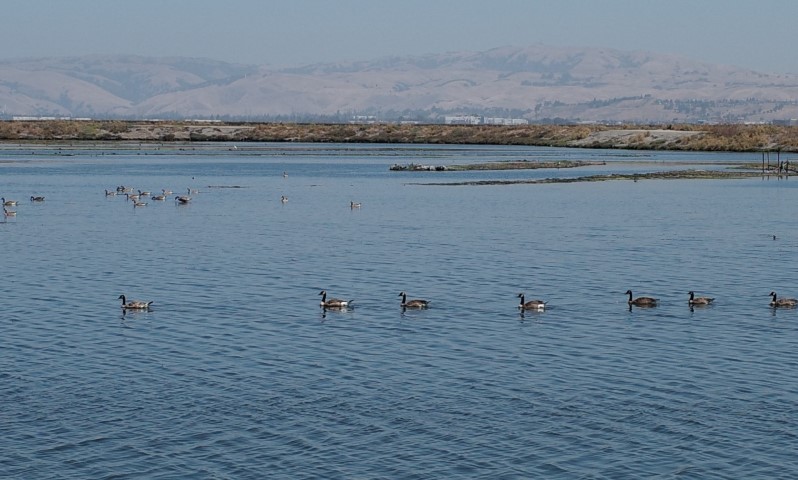 Ducks!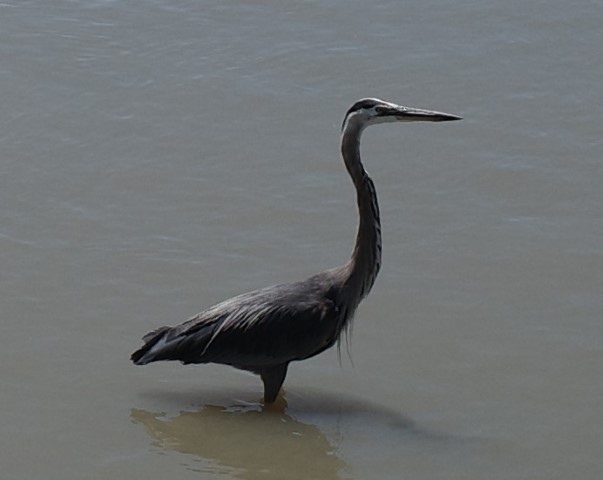 Herons!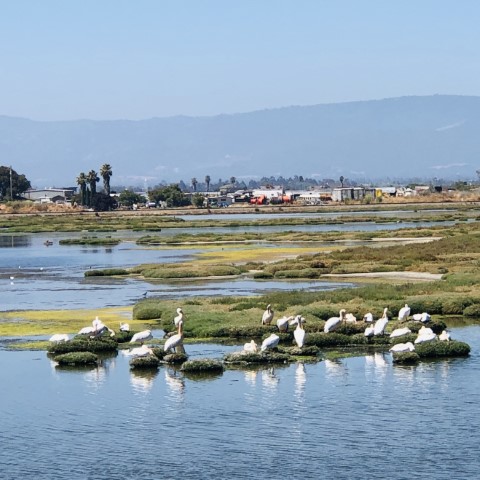 Pelicans!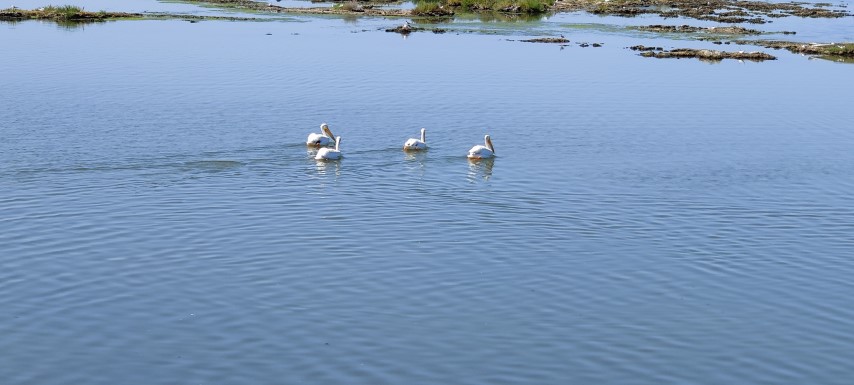 More pelicans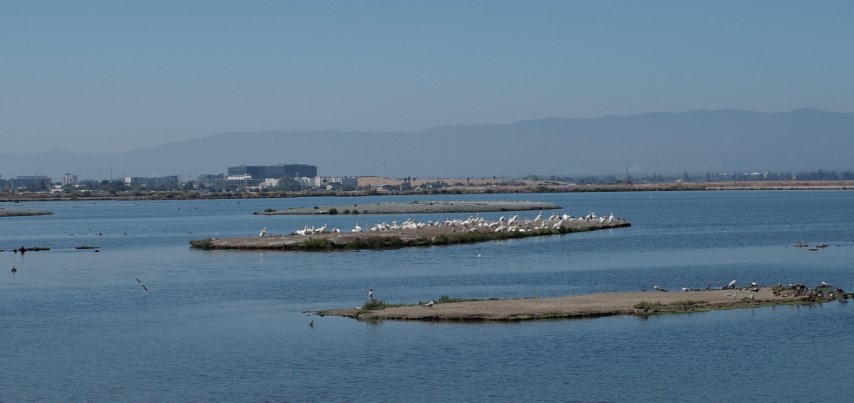 So many pelicans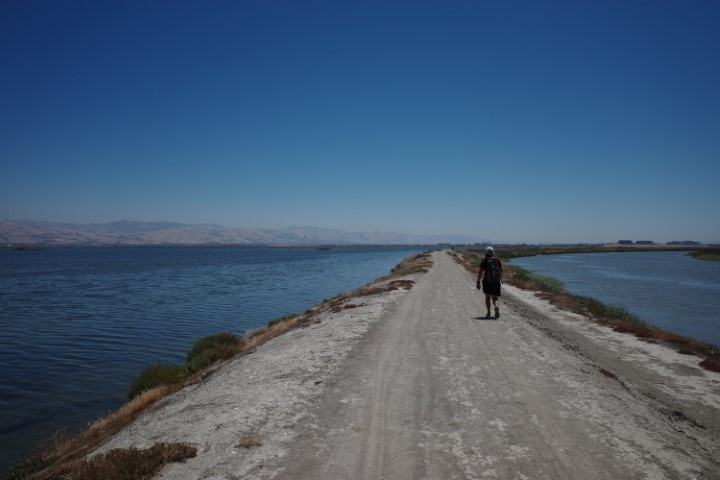 Heading back--Alviso Slough on the left, Guadalupe River on the right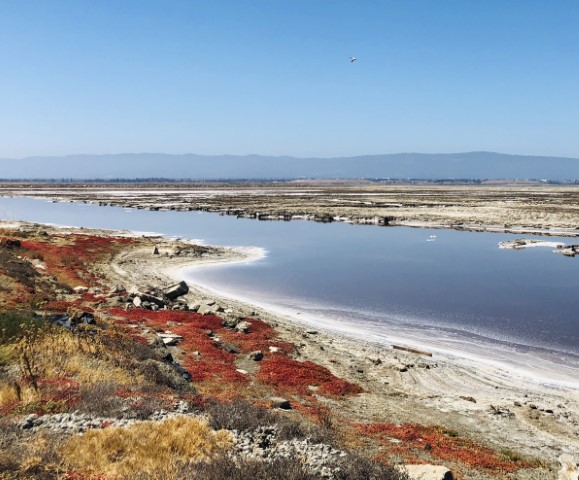 Even when only "half full", Alviso is colorful
Milestones:
Gela's 20th leaf
Hong's 90th leaf







Pages maintained by Steve Walstra, Peter Saviz, and Russell Gee.
©2022 Intrepid Northern California Hikers