1239. Grant's Mistress (02/13/21)

Hikers (10): Adam, George, Giulia, Jarda, Jeff, Manfred, Mihail, Sophie, Steve, Yipeng
Distance: 13 miles
Rating: 3 difficulty, 9 beauty
Park info: Grant Ranch County Park near San Jose

Steve owes a writeup! -- Pictures by Manfred, Giulia, George, Yipeng, Jarda, Sophie and Steve
After almost 2.5 months in a second CoViD lockdown, we started up again. In proper INCH tradition, we had someone get lost despite sticking together. 3.8kft of elevation gain kept the heart pumping for a relatively short hike. Recent fires removed some obstacles, but the summit area was still overgrown in spots.
It was supposed to be raining throughout the hike, but the day before, the weather changed to only raining near the beginning. Indeed, we got a little drizzle at the beginning, but after that, it was fine. Trails were not the least bit muddy.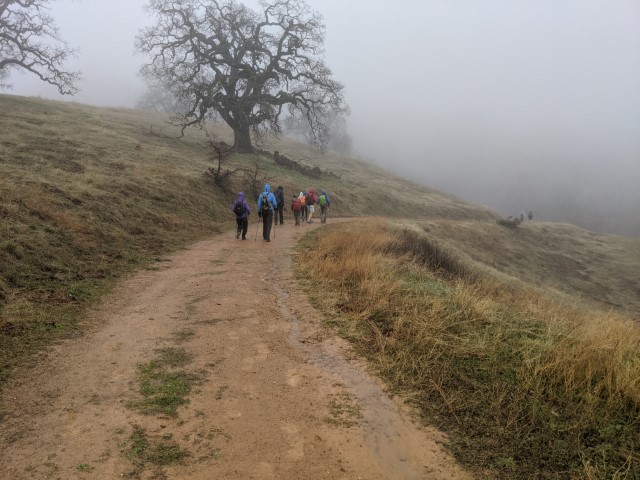 Gratuitous downhill to make up for the shorter distance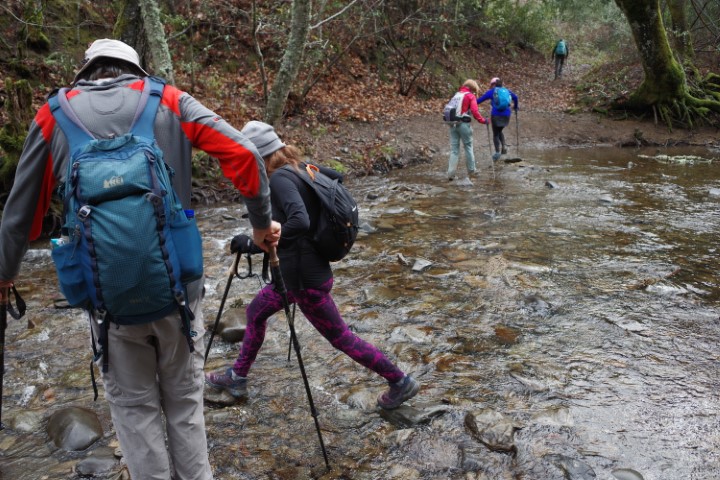 Crossing Smith Creek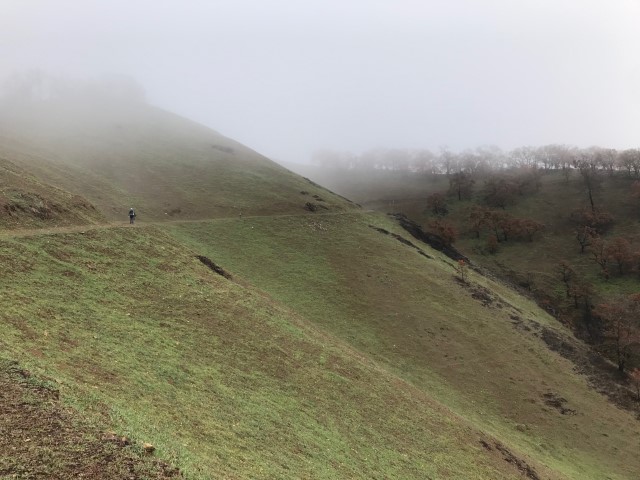 Just below the cloud line on the way to Grant's Mistress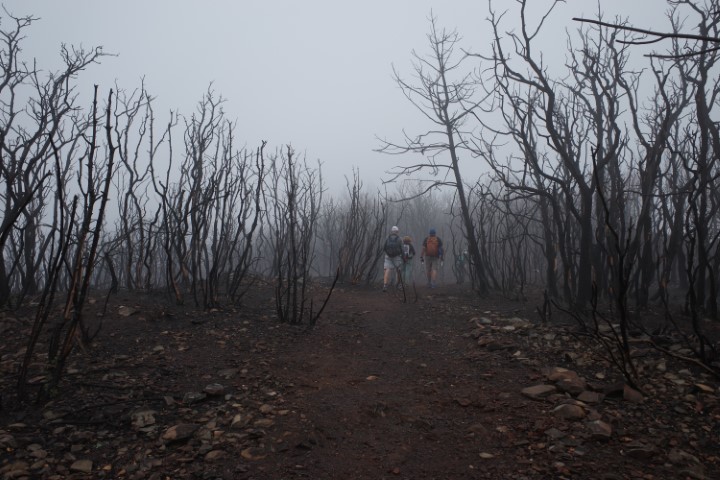 Burn area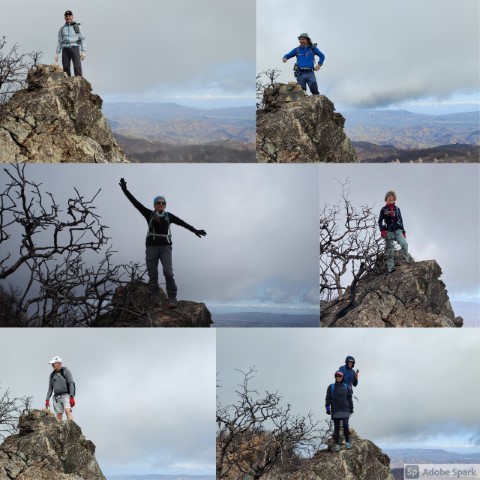 Lots of people standing in the same place
Hanging out on Grant's Mistress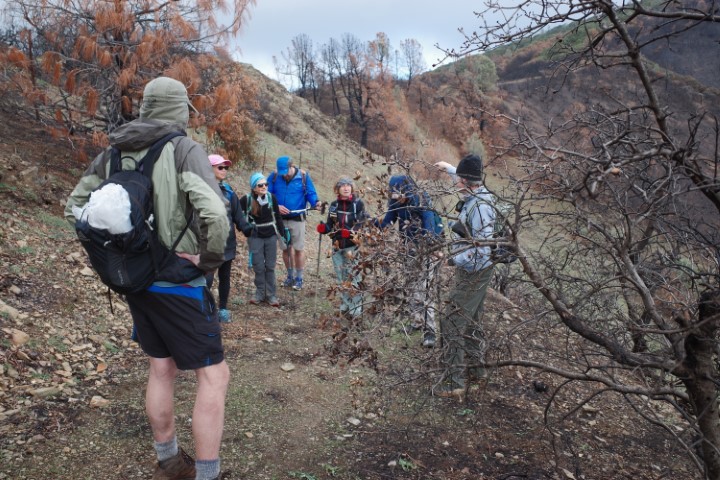 Discussing with Manfred how one could possibly get lost on this hike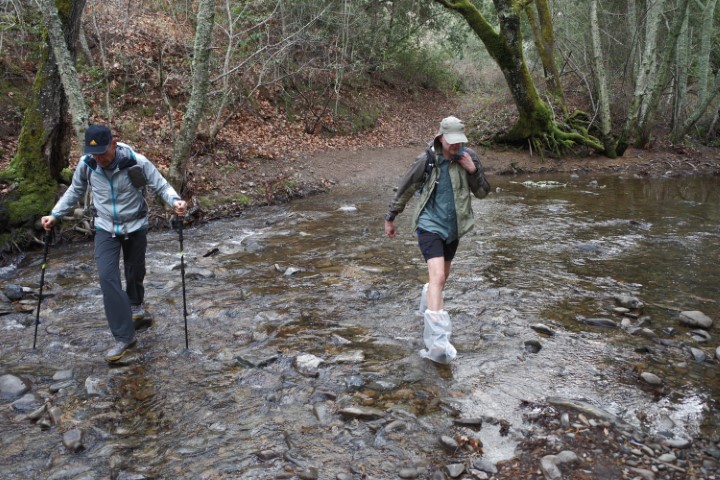 Rockin' the plastic bags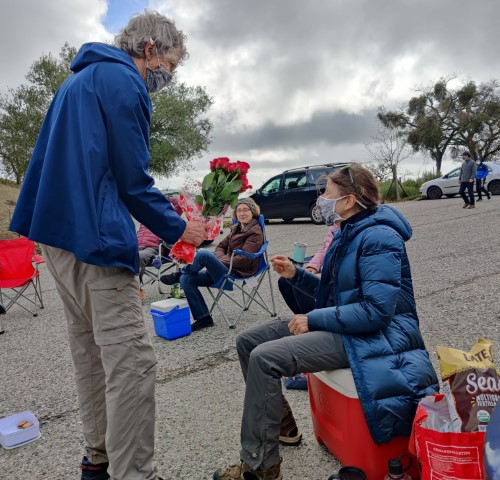 Grant Park isn't the only tradition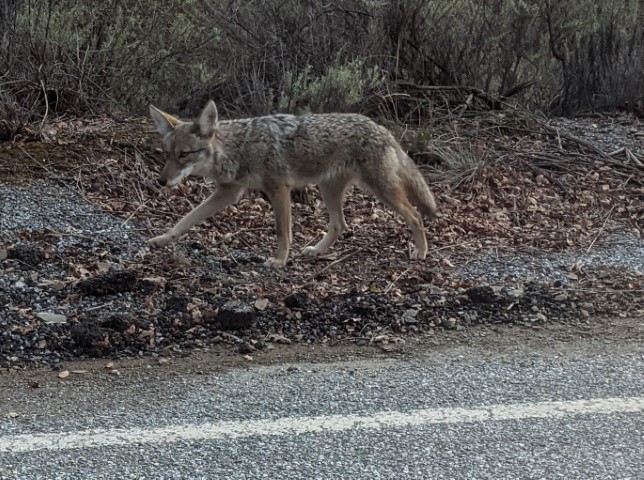 Friendly coyote on the way back
Milestones:
Giulia's 180th leaf







Pages maintained by Steve Walstra, Peter Saviz, and Russell Gee.
©2022 Intrepid Northern California Hikers