1238. Rancho Cañada del Oro (12/05/20)

Hikers (27): Adam, Alan, Arlene, Baltazar, Bjorn, Chinyet, Christina, Crystal, David A, Dong, George, Giulia, Iris F, Jarda, Jim, Kathryn, Kendra, Keung, Kevin, Mihail, Nagendra, Peter E, Rudi, Sarah, Sophie, Steve, Yipeng
Distance: 16 miles
Rating: 3 difficulty, 8 beauty
Park info: Rancho Cañada del Oro Open Space Preserve near New Almaden

Steve owes a writeup! -- Pictures by Keung, Chinyet, Dong and Jarda
This turned out to be the last hike of the year. It was planned to be Hong's Forest hike--complete with an icon on the map--but she bailed! Oh well, still a great hike with enough time for a post party before the early sunset.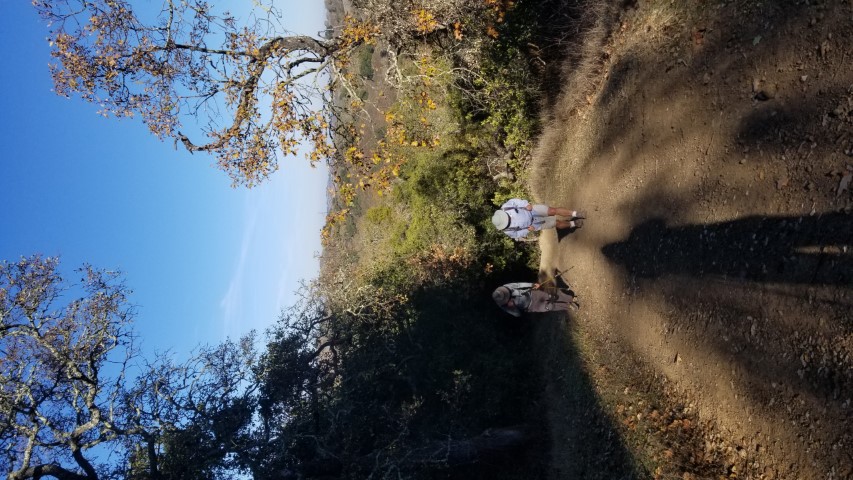 Started with some uphill. . .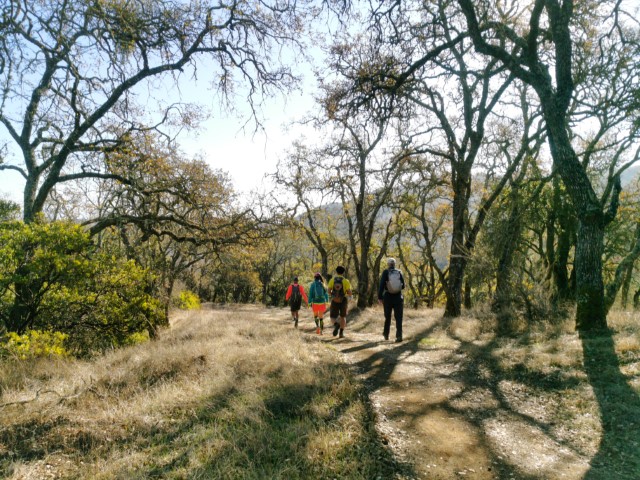 . . .followed by some flat. . .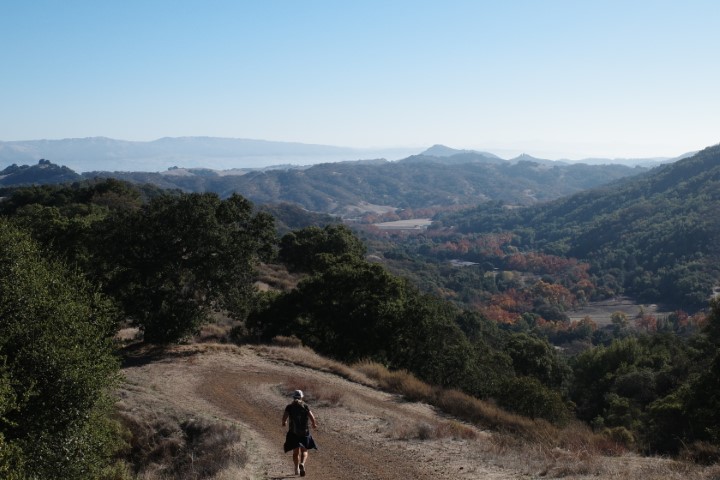 . . .then down to Little Llagas Creek
Then more uphill along Mayfair Ranch Trail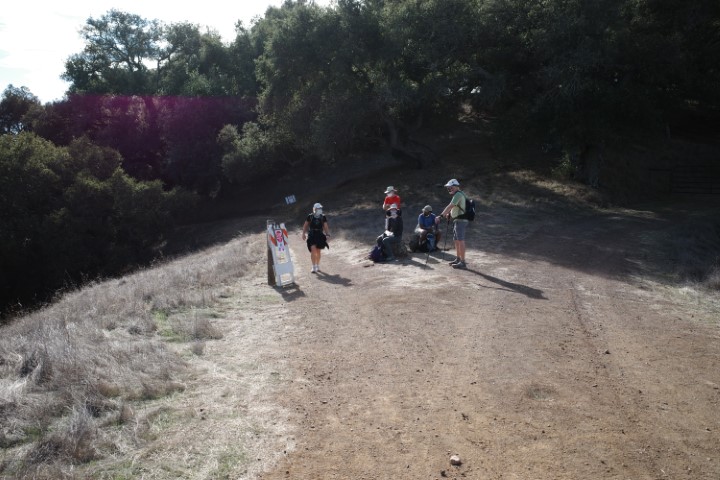 Near the highest of the Bald Peaks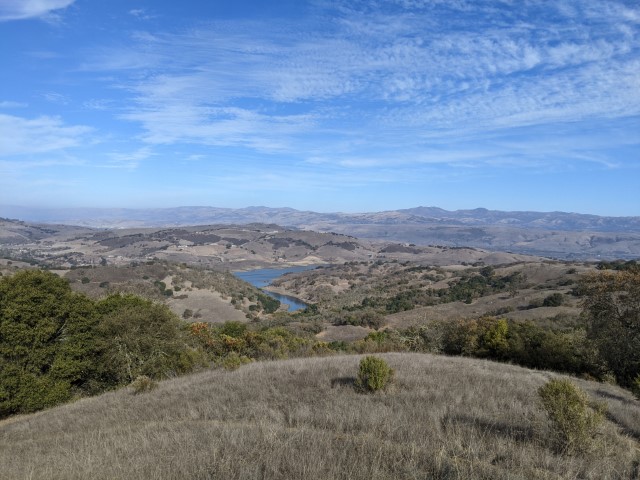 View from Bald Peak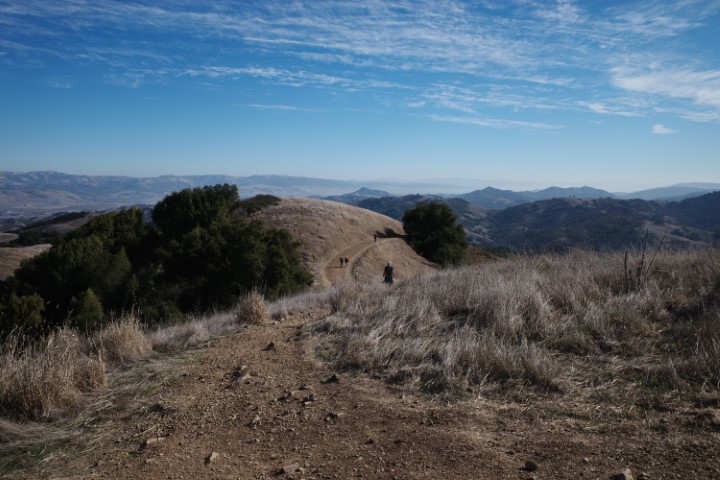 Heading down from Bald Peak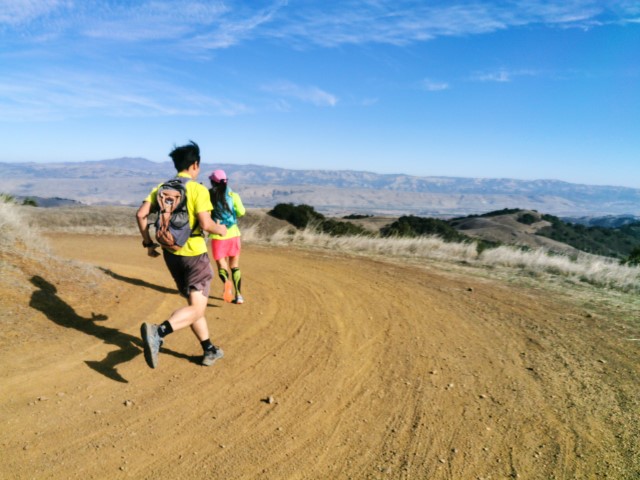 Running away from Bald Peak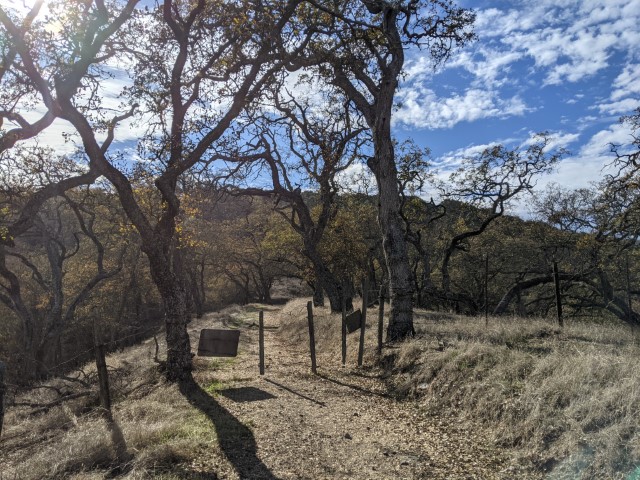 Part of the "bonus mileage" section
Was happy to hear quite a few of the front-runners took this route, as it makes for less waiting at the end of the hike and adds a tiny amount of adventure. There is a (very) old road leading directly from Cottle Trail to a bridge which crosses Cherry Canyon Creek. I was with the middle of the pack and quietly took it. I came out near the back of the group, so had a chance to chat with some people on the way back for a change. Last time in 2020 as it turned out.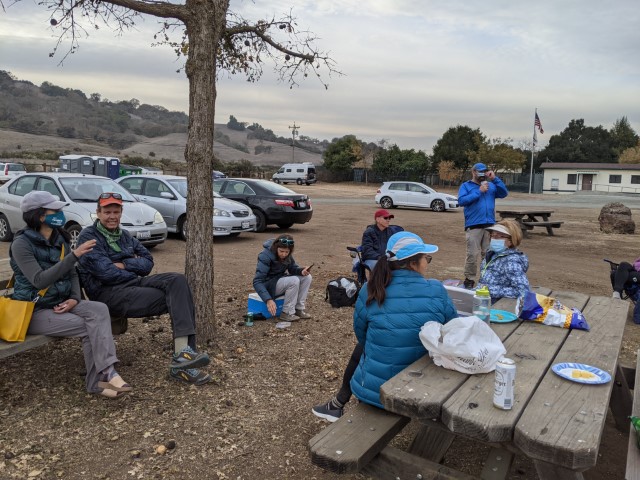 Socially distanced post party
Milestones:
Kendra's 90th leaf
Sophie's 340th leaf







Pages maintained by Steve Walstra, Peter Saviz, and Russell Gee.
©2022 Intrepid Northern California Hikers