1287. Goat Rock (02/27/22)

Hikers (33): Baltazar, Bjorn, Brad, Chinyet, Chris R, Christina, Cogsworth, Crystal, Dan, David A, Gela, George, Giulia, Hong, Jarda, Jim, Kathryn, Manfred, Mihail, Mike He, Milon, Peter, Peter E, Qi, Rainer, Ross, Rudi, Sandy F, Shuli, Sophie, Steve, Theresa, Yipeng
Distance: 14 miles
Rating: 4 difficulty, 9 beauty
Park info: Sunol Regional Wilderness in Sunol

Peter owes a writeup! -- Pictures by Jarda, Milon, Qi, Shuli, and Sophie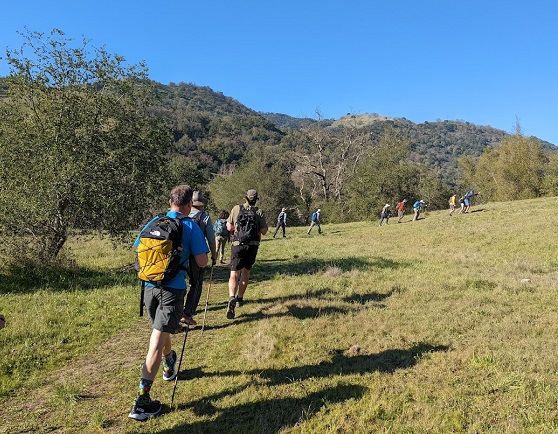 And they're off! Heading up Flag Hill on a beautiful day in late February.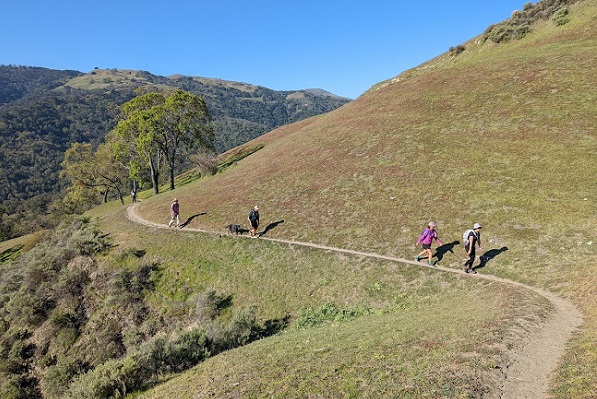 Front-runners leading the charge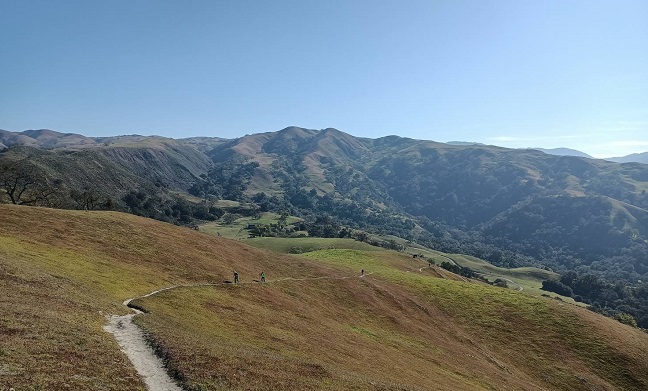 Almost there!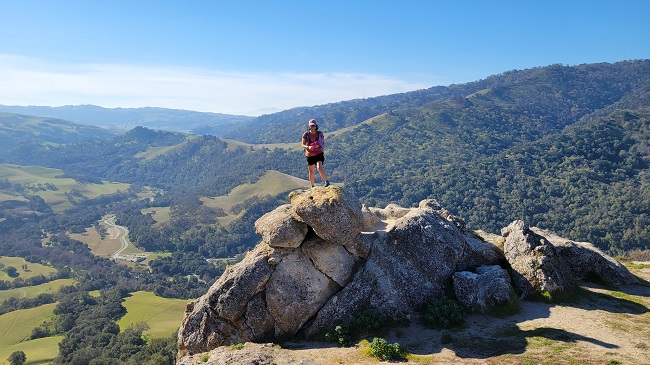 Yipeng enjoying the overview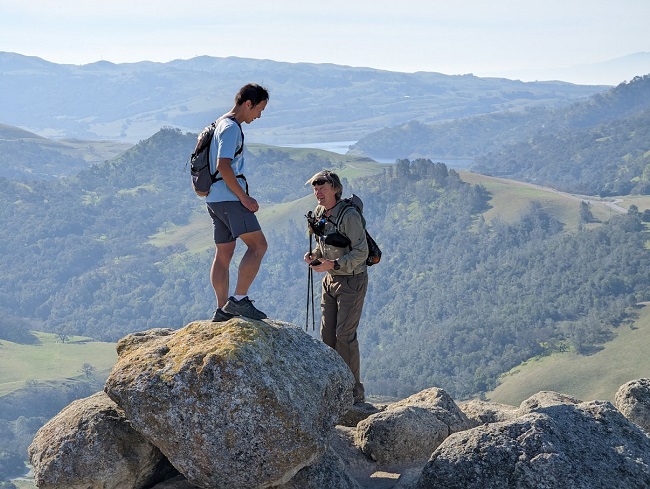 Chinyet and Manfred too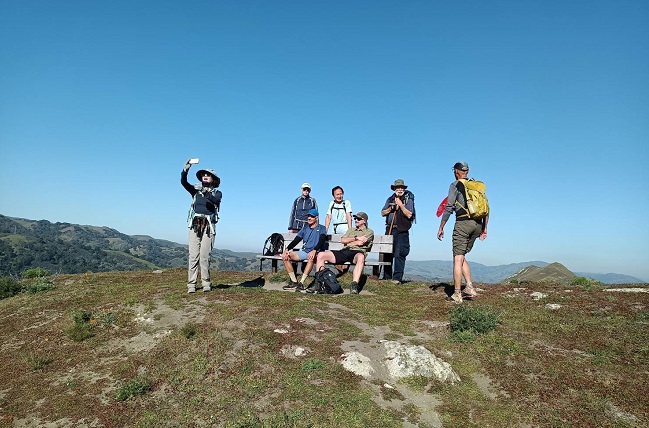 Others were just waiting for the shots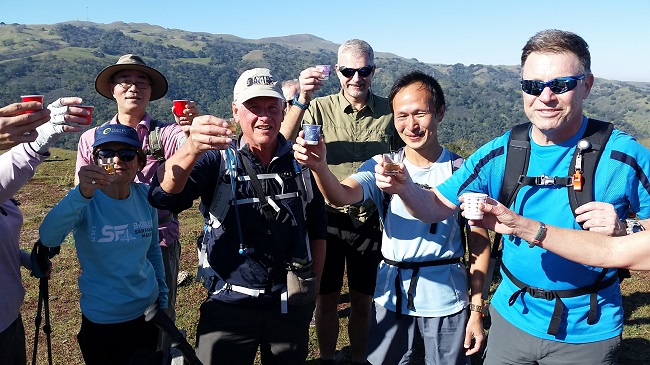 Happy 400th Ross!!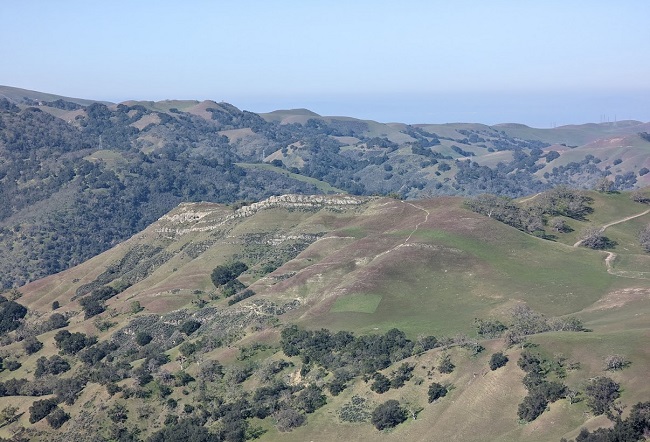 Looking back at Flag Hill from across the valley ...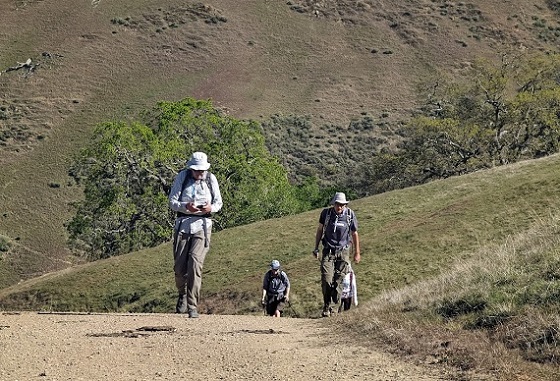 As we slogged our way up to ...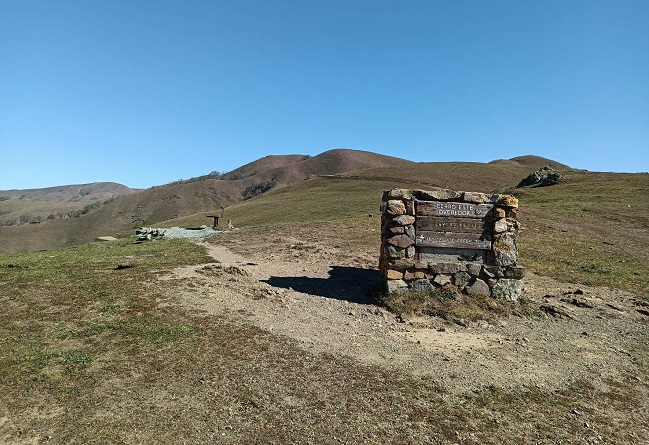 The exciting Cerro Este overlook!!!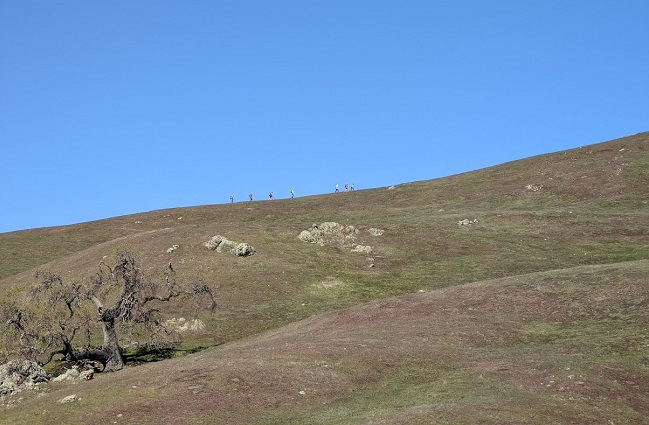 Then it was along the OWT, up and down the ridges ...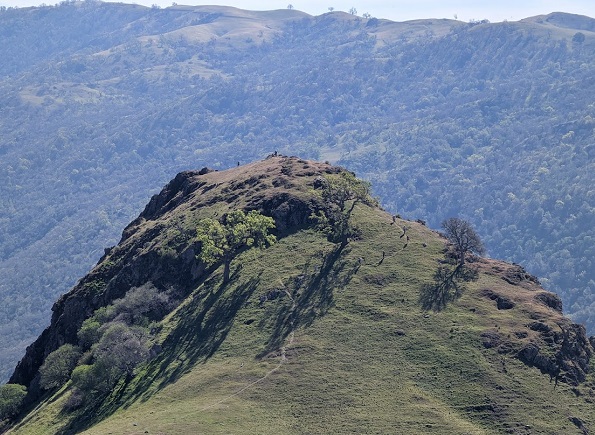 To mighty Goat Rock!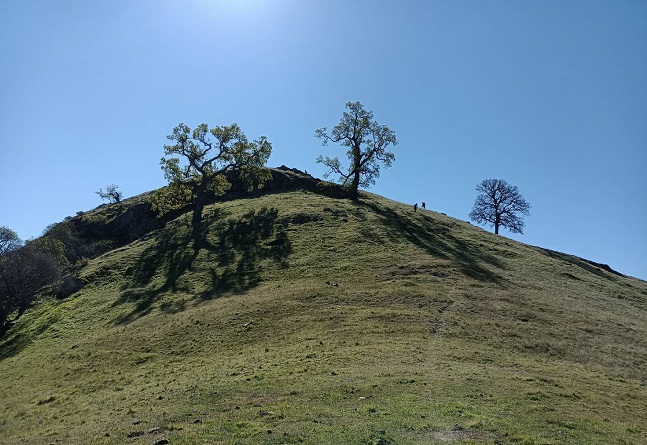 Approaching the top of The Rock close to High Noon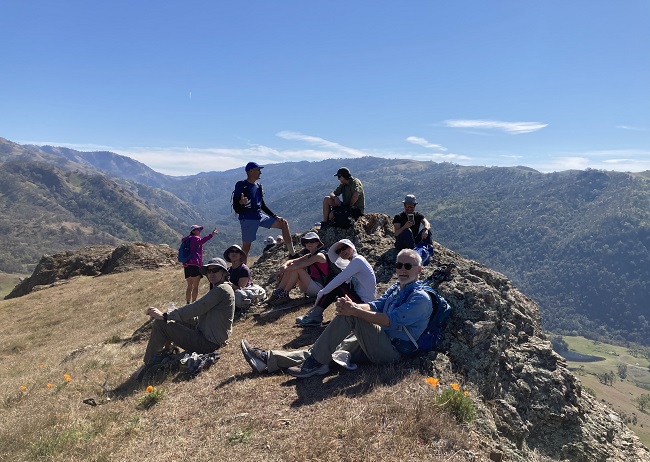 Enjoying the view from the top on a brutal California winter day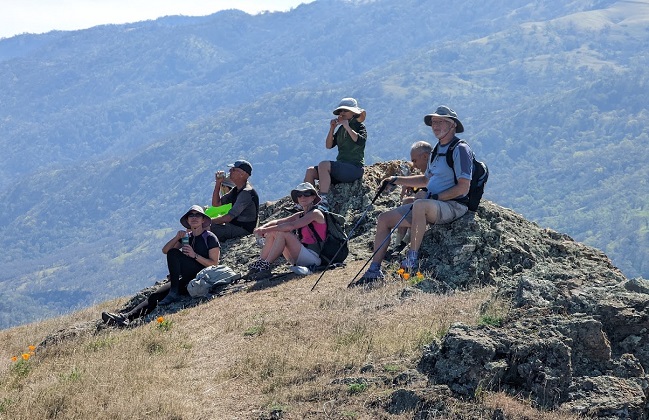 People were in no hurry to leave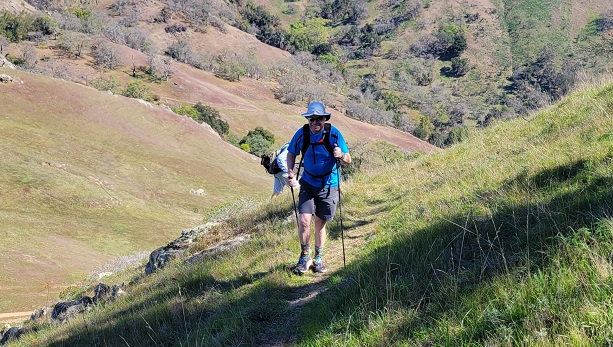 Even the slow ones eventually made it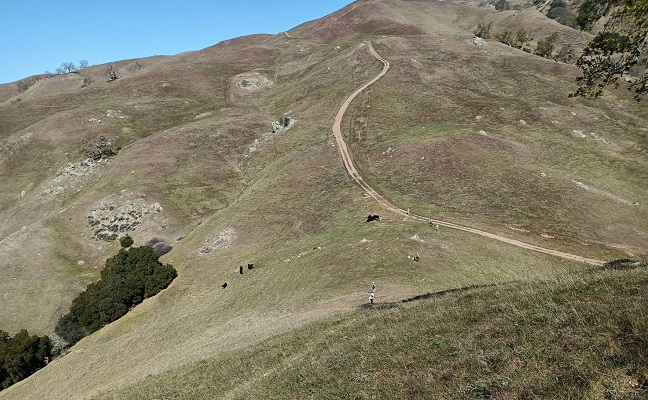 The worst part of going back is the hill leading up from Goat Rock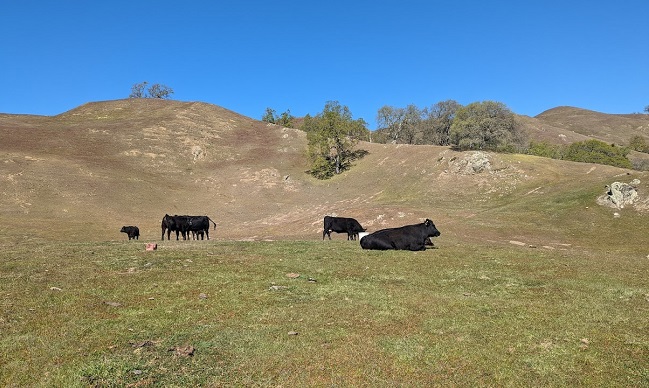 Cows watching us go back and forth -- what are these crazy bastards doing?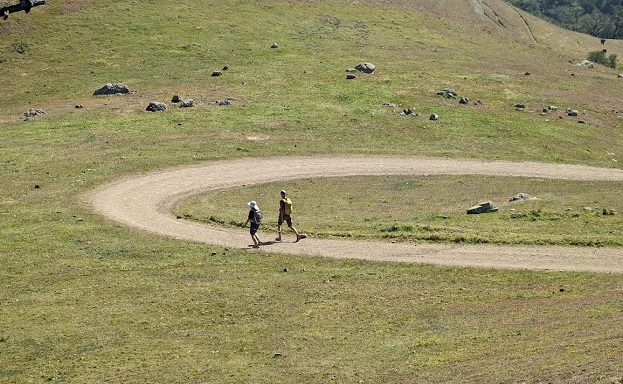 Rounding third and getting closer to home
When you see the reservoir, you're pretty much done. Party time!
Milestones:
George's 530th leaf
Giulia's 220th leaf
Ross's 4th forest







Pages maintained by Steve Walstra, Peter Saviz, and Russell Gee.
©2022 Intrepid Northern California Hikers