1288. Black and Green Curry (03/05/22)

Hikers (31): Adam, Arlene, Arush, Chinyet, Chris P, Christina, Crystal, David A, Dong, Gela, Giulia, Hong, Iris F, Jarda, Jim, Kathryn, Kendra, Kevin, Manfred, Mihail, Mike He, Milon, Nagendra, Peter E, Qi, Sandy F, Shuli, Sophie, Steve, Susan S, Vicki
Distance: 16 miles
Rating: 3 difficulty, 9 beauty
Park info: Mt. Diablo State Park near Alamo

Steve owes a writeup! -- Pictures by Chinyet, Giulia, Qi, Jarda, Milon, Jim, Shuli, Dong and Sophie
Most INCHers did longer/harder versions of this hike, but the difficulty is based on the easiest allowed route. Looking at the 5 tracks I can access on Garmin Connect, the minimum was 19.5 miles with 4.4k ft of elevation. The max was 21 miles with 5.2k ft of elevation. That being said, the pure "nice" route was less mileage and elevation. . .so the hike is still a 3.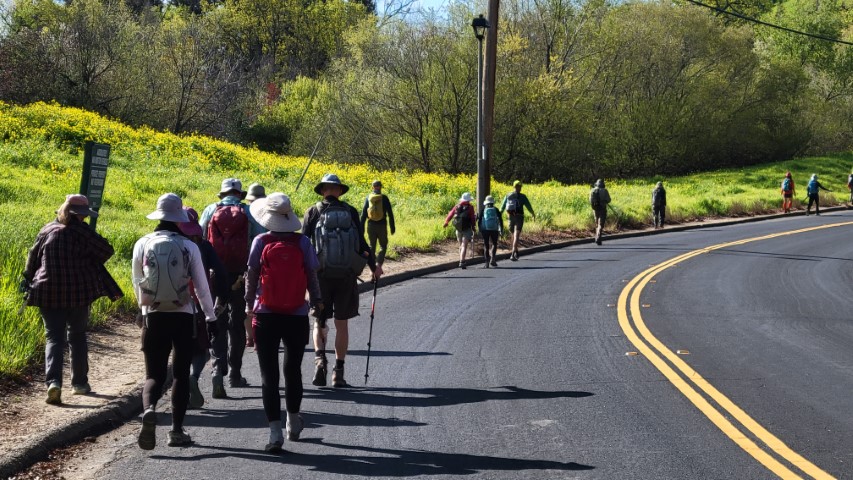 And the hike starts with leaving the park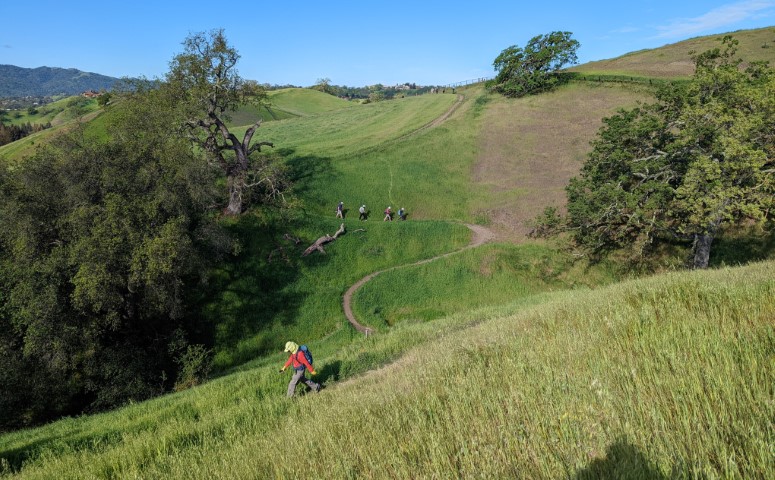 Green Valley Trail has some elevation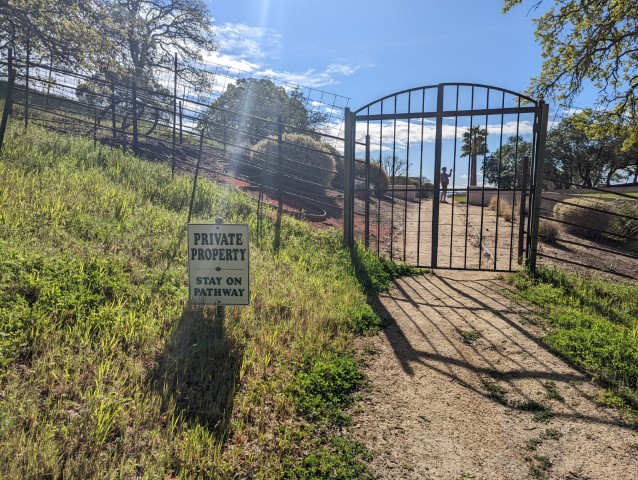 Mihail takes pictures in the easement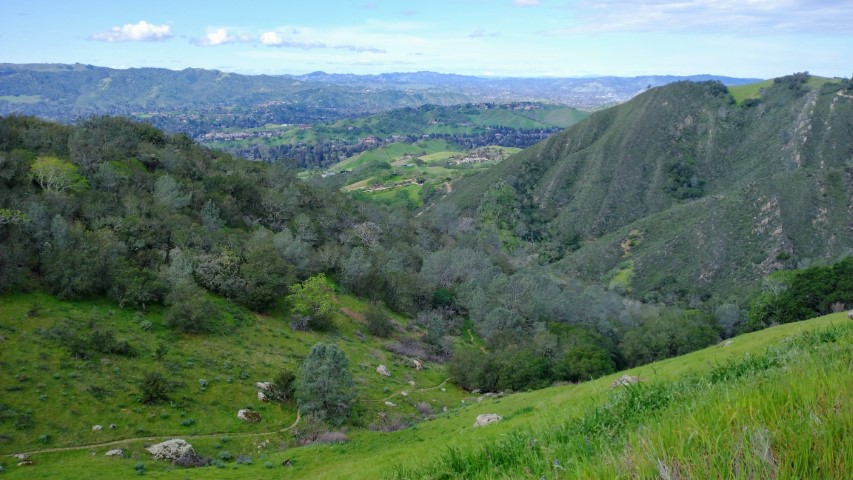 The unnamed trail up to West Fossil Ridge Road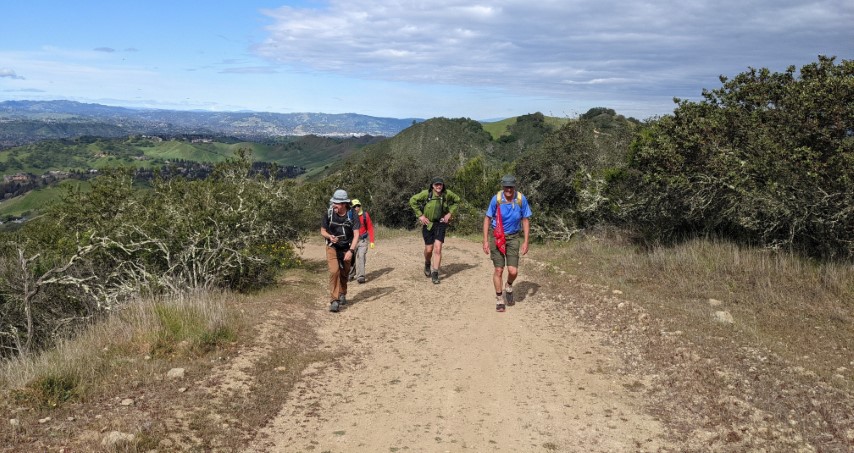 INCHers returning from the crucial "End of Trail" sign on W. Fossil Ridge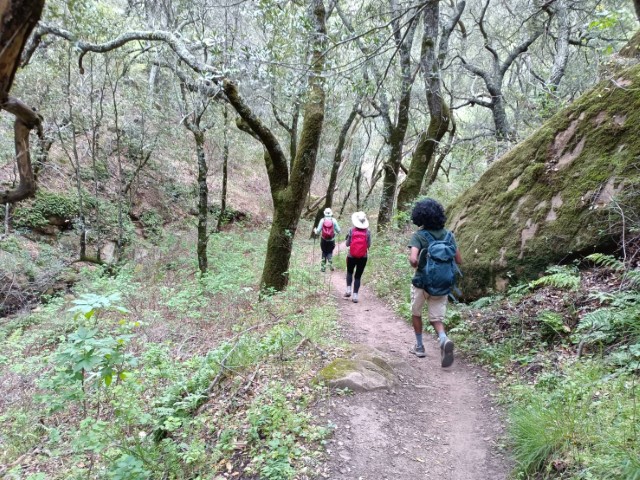 Plenty of nice shaded trail in Diablo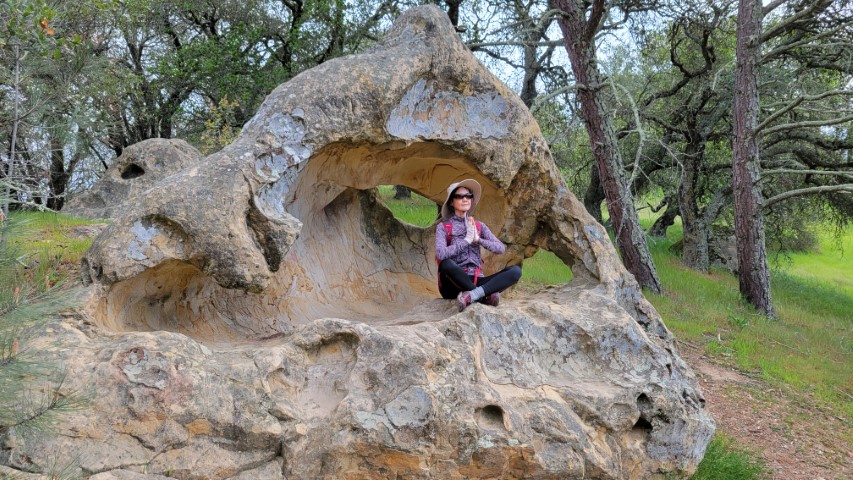 Gathering Qi?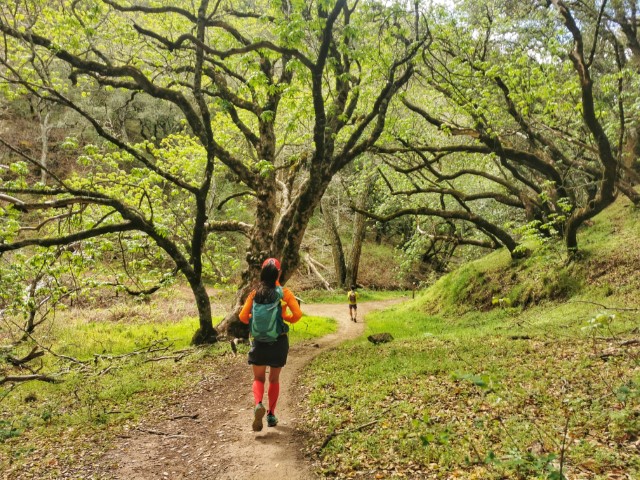 Neon green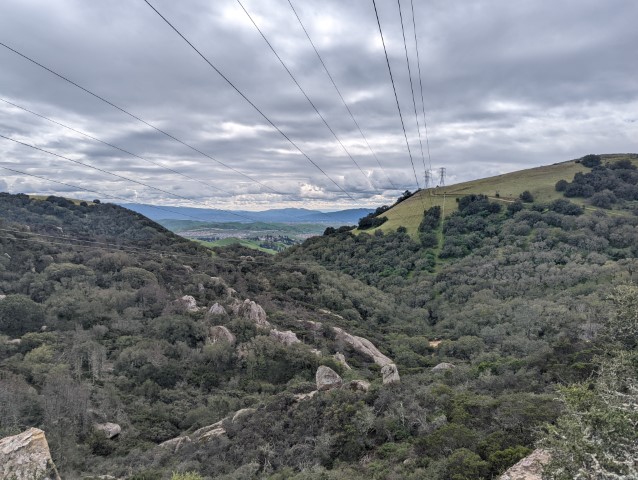 Looking back at Hawk Ridge from "random power line" detour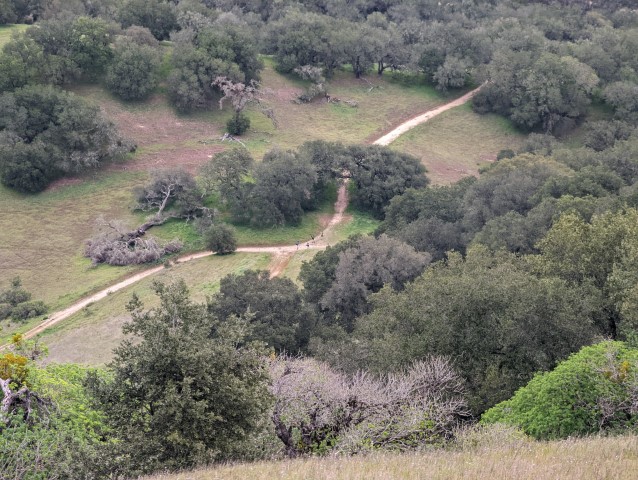 Can't tell, but this really is Steve and Mihail encouraging Kevin and Nagendra to visit Hawk Ridge (not that they weren't going to)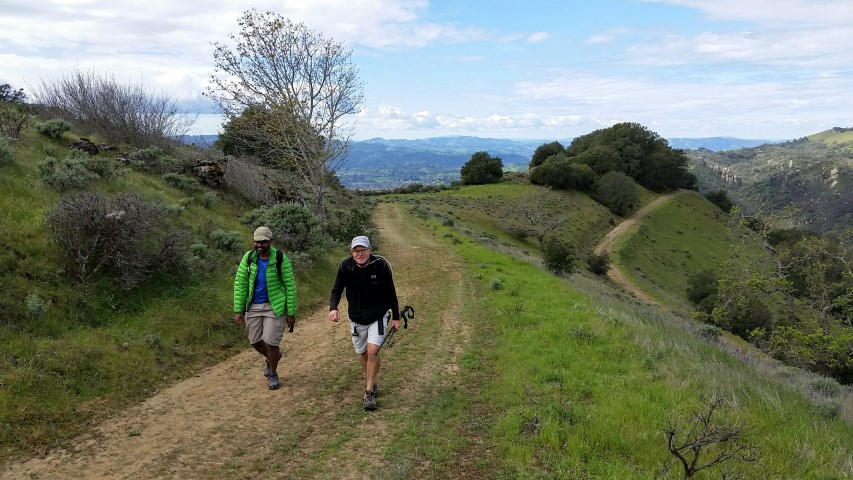 Delighted Hawk Ridge visitors!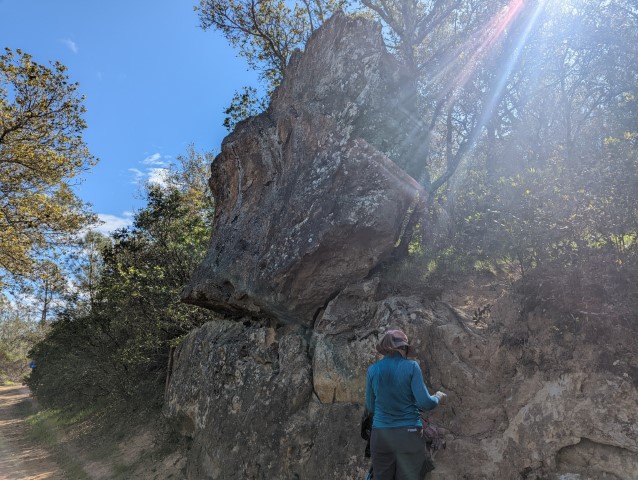 Kathryn visiting Balanced Rock on the "nice" route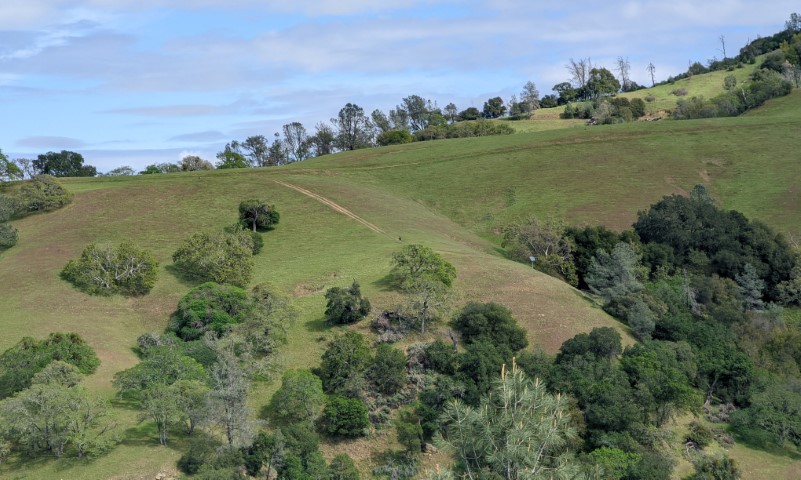 Jarda, on the "naughty" route, took a zoomed picture of the hike leader on the unpublished "naughtiest" route heading up to the "naughtier" route. . .whatever that means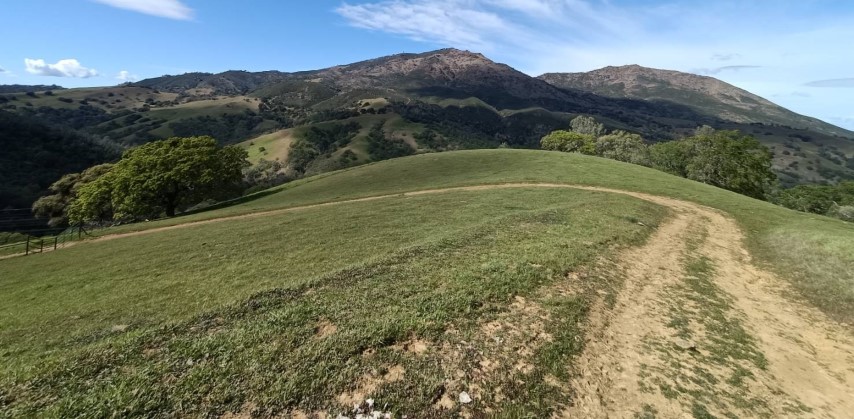 Diablo (left) and North Peak (right) from edge of Diablo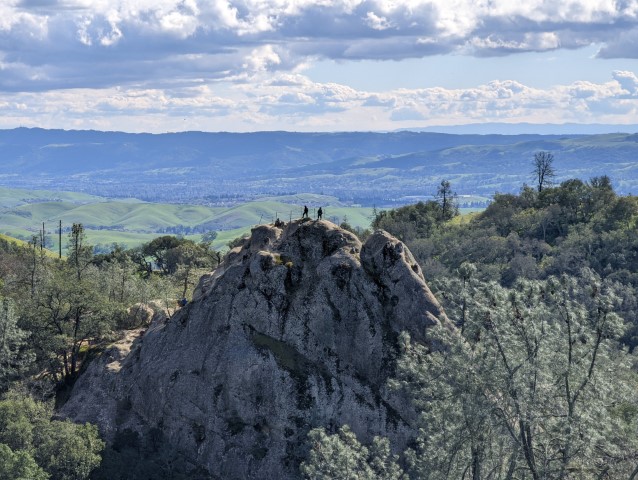 Sentinel Rock as we pass Rock City for the second time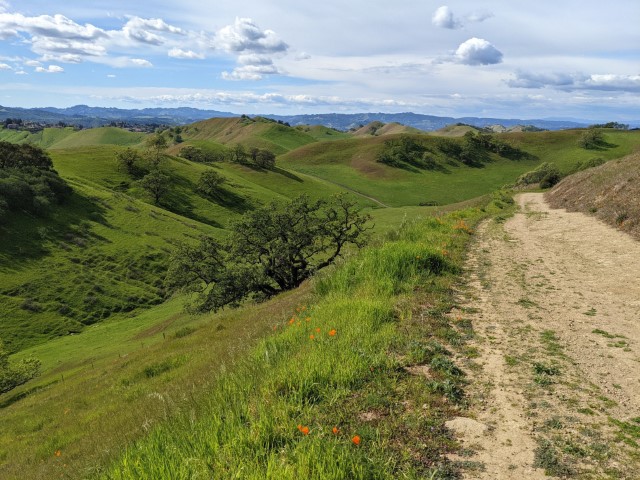 Early on Wall Road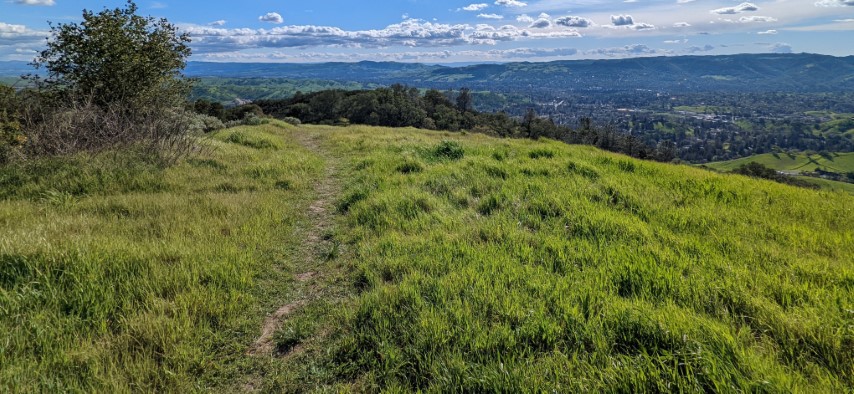 Visiting Wall Point summit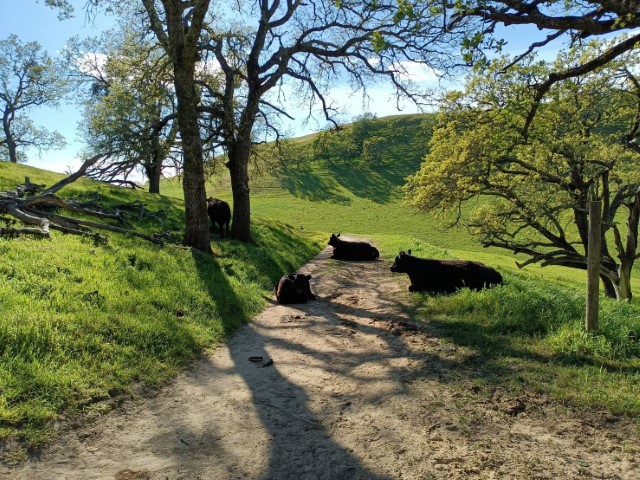 Cows ain't moo-vin near end of the hike
Milestones:
Gela's 40th leaf







Pages maintained by Steve Walstra, Peter Saviz, and Russell Gee.
©2022 Intrepid Northern California Hikers