952. Rock House Ridge (10/18/14)

Hikers (24): Adam, Brad, Carissa, Chester, David, David A, George, Giulia, Helen, Jackie, Jim, Kathryn, Milon, Monika, Nick, Peter, Peter E, Ross, Russell, Sarbinder, Shuli, Sophie, Steve, Thai
Distance: 19 miles
Rating: 4 difficulty, 8 beauty
Park info: Henry Coe State Park east of Morgan Hill

Write-up by Peter -- Pictures by Chester, Sophie, Giulia, and Peter
Showing up with sore knees and nursing the after-effects of too much to drink the previous night is a good recipe for suffering at the hands of Big Henry (as if he needed any help).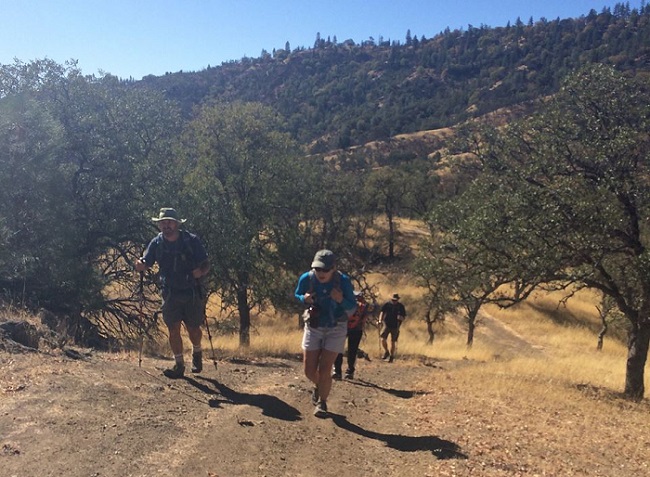 Let the punishment begin ... kudos to Helen for doing the whole hike despite her bad back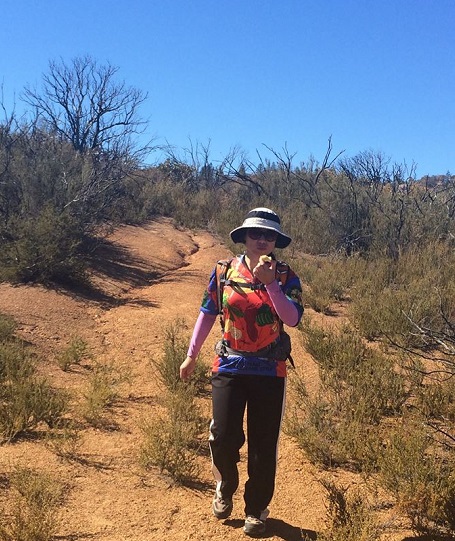 The Jackass Trail was a piece of cake (or fruit) for Carissa
Highlights included the reverse Jackass Trail to get up to the Blue Ridge (instead of going via Sizer), and a fair amount of bushwhacking by various people to get to Hat Rock.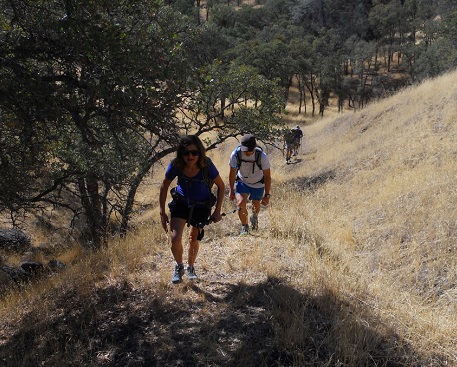 Does this go to Hat Rock?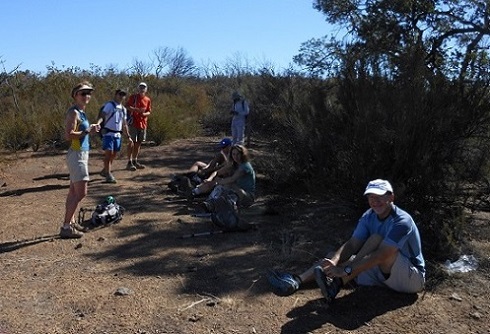 Yes!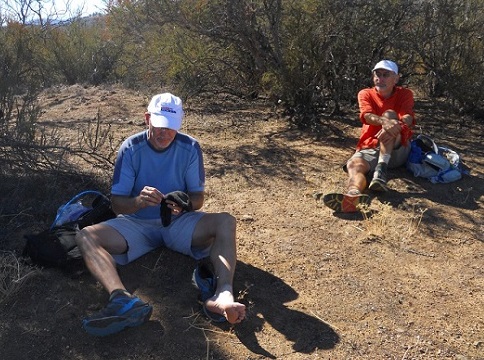 UG doing sock maintenance under Brad's watchful gaze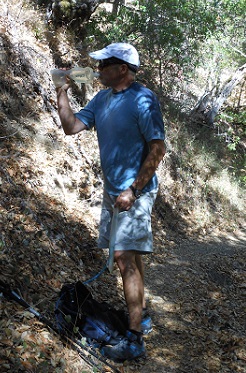 UG also knows the importance of hydration on a long hike (is that beer?)
After that, it was pretty clear sailing through the Narrows past China Hole and up to Manzanita Camp before heading back in.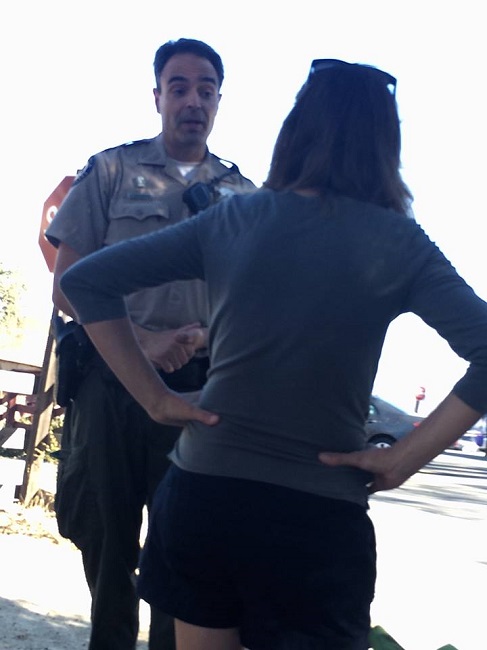 Ranger John tells Sophie to take it easy on the 151 ...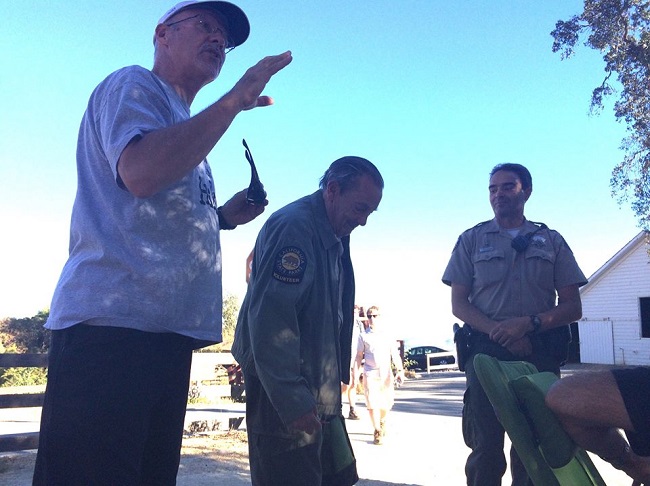 ... and he brought in reinforcements to deal with UG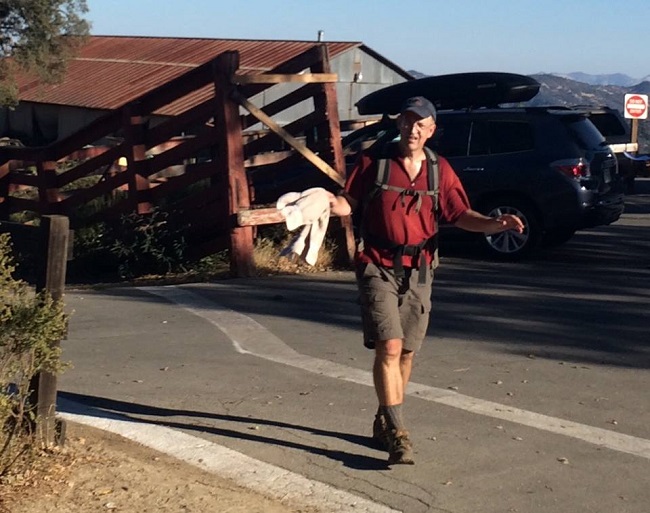 Easy hike for Dave -- not ready to throw in the towel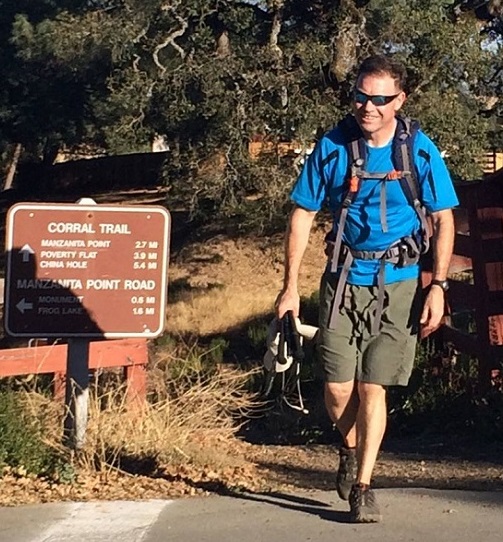 I survived!
As predicted, I had a long, slow day dragging myself up and down the hills, but I survived. Mercifully, it was not a hellish hot day, so I actually downgraded the hike to a Level 4.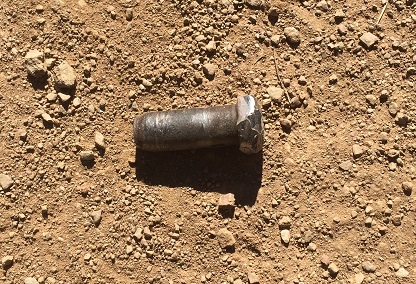 Big Henry left me a warning about what he was going to do to me next time (found on top of Blue Ridge)
Honorable mention to Iris for doing about two-thirds of the hike, except for the namesake ridge, hence no leaf :)
Milestones:
Carissa's 180th leaf
Sophie's 151st leaf (and shot)







Pages maintained by Steve Walstra, Peter Saviz, and Russell Gee.
©2022 Intrepid Northern California Hikers