961. Rose Peak (12/20/14)

Hikers (21): Biz, Brad, Carol, Christina, David A, Giulia, Hailong, Jeff V, Jim, John, Kathryn, Milon, Nick, Peter, Peter E, Robert, Sabine, Sarbinder, Shuli, Sophie, Tim R
Distance: 20 miles
Rating: 5 difficulty, 8 beauty
Park info: Ohlone Regional Wilderness near Sunol

Write-up by Peter -- Pictures by Biz, Carol, Giulia, Hailong, John, and Kathryn
Cool weather and beautiful scenery made for a great hike, and my creaking knees appreciated the soft footing. Some of the day's highlights:
John stepped on what he thought was a rock on the way down to the Gulch, but find out it was a slick cow patty! It was almost a YouTube moment, but (un)fortunately he didn't land in it ...
Another pair of YouTube moments happened with Biz falling off the log crossing the Gulch, not once but twice -- once in each direction! Fortunately she was not seriously hurt and continued on intrepidly ...
It was cloudy at Rose Peak (see photo below), preventing us from enjoying the view, but there was a sighting of the Full Moon, by request ...
Tim did not make it all the way to Rose Peak, but hiked for 9 hours on the day and made it back just before dark, getting a leaf for his efforts ...
And it was not just any leaf -- Biz, Jeff V, and Tim R got their first Level 5 leaves. Level 5 virgins no more! Biz said now that she was no longer a virgin, she was going to become a Level 5 whore! That's the best kind :)
Happy Holidays!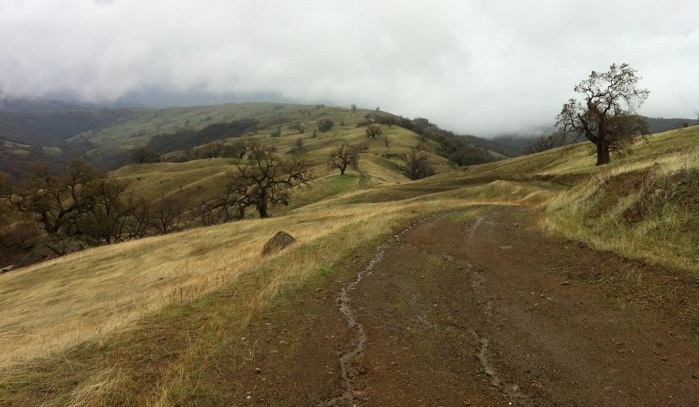 Beautiful views along the top of Rocky Ridge ...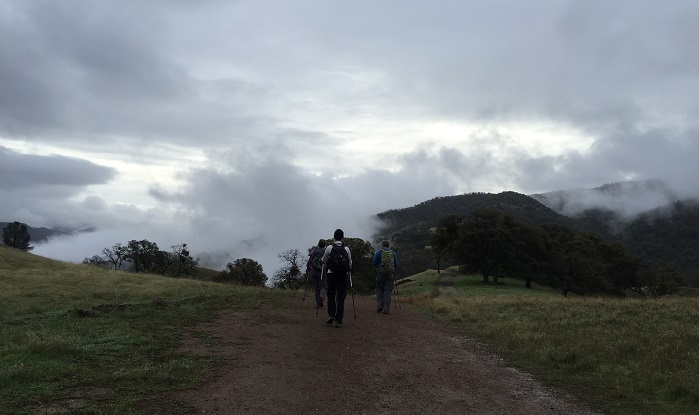 ... but ominous clouds were approaching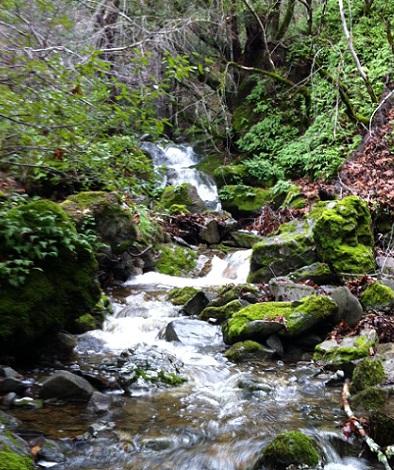 The water was flowing in Williams Gulch, thanks to the recent rains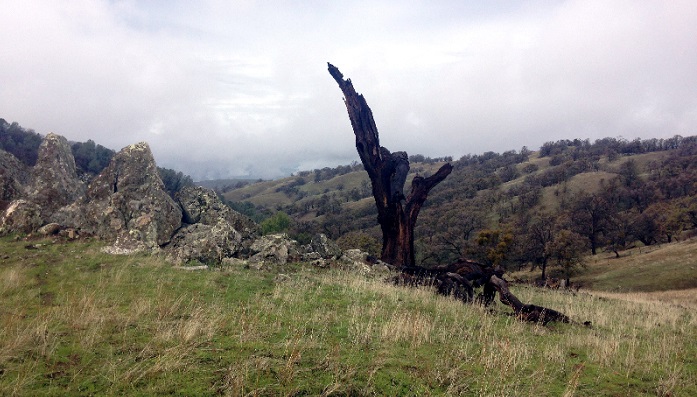 More nice views at the top of the Big Burn and on the way to Rose Peak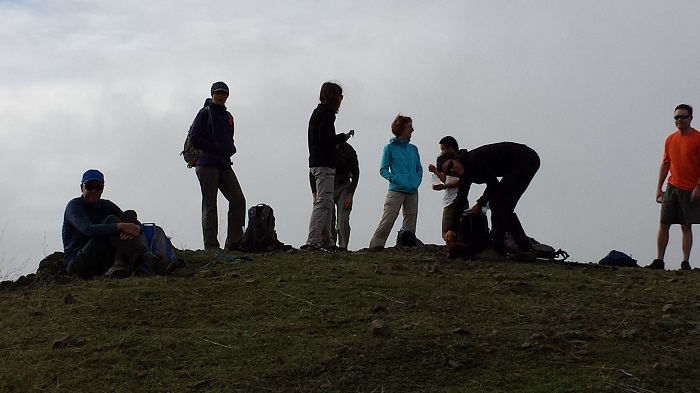 Blustery and chilly (for most people) at Rose Peak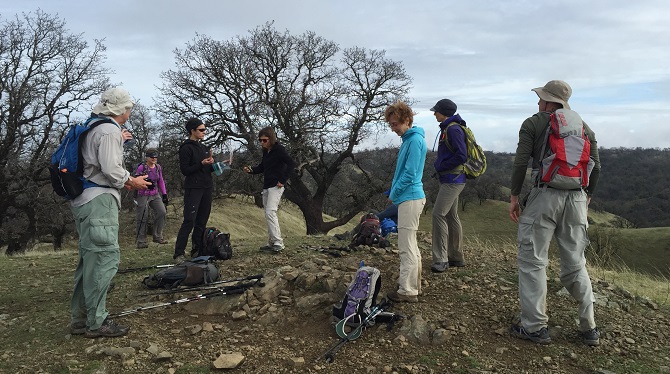 Time to pack up and keep movin'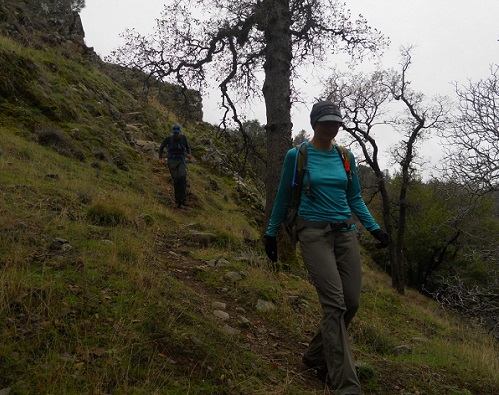 Many INCHers took the optional side trip down to Murietta Falls ...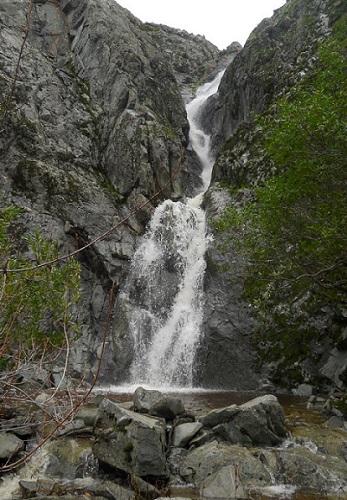 ... and they weren't disappointed!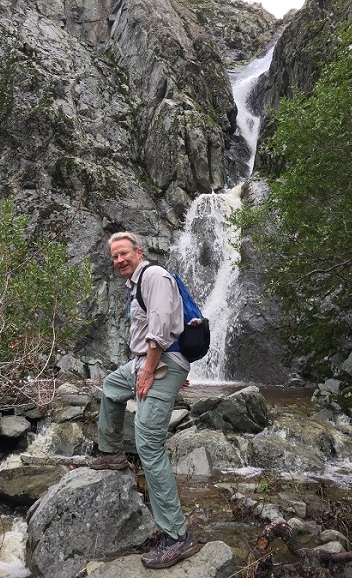 John strikin' a pose at the falls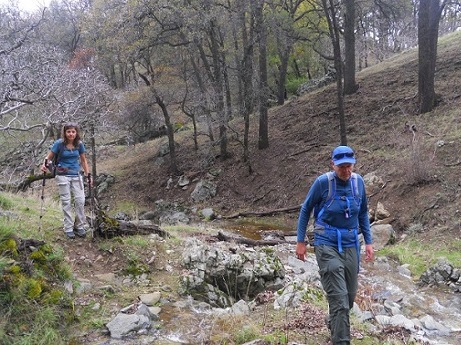 Hmmm, how do we get out of here?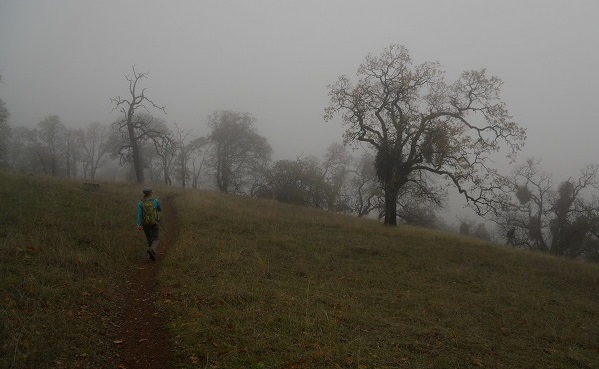 Back on the road, hurrying to get back before dark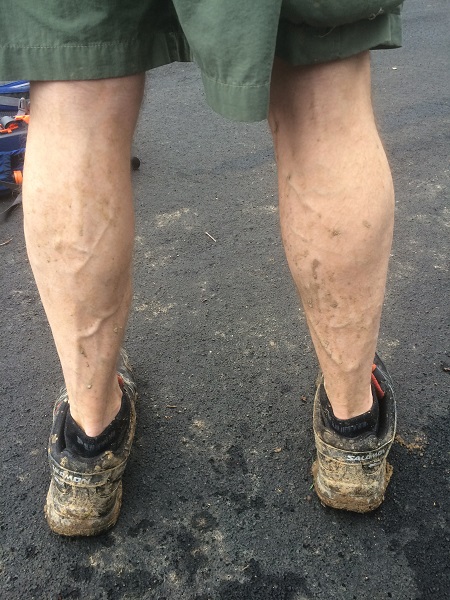 I think I need a new set of legs (nice veins!)
Milestones:
Biz's 20th leaf
John's 90th leaf
Milon's 10th leaf







Pages maintained by Steve Walstra, Peter Saviz, and Russell Gee.
©2022 Intrepid Northern California Hikers