962. Mummy Mountain (12/27/14)

Hikers (31): Adam, Alan, Angelika, Biz, Brad, Chinyet, Christina, Despina, Drew, George, Helen, Jackie, Janice, Jeff, Jeff V, Kathryn, Kendra, Michal, Mike P, Peter E, Rainer, Russ, Russell, Sabine, Sarah, Sarbinder, Sophie, Stacy, Steve, Thai, Tim R
Distance: 19 miles
Rating: 2 difficulty, 8 beauty
Park info: Harvey Bear Ranch County Park near Gilroy

Steve owes a writeup! -- Pictures by Rainer, Sarbinder, Biz, Steve and Eric L
We had a nice, green, cool hike for Janice's 151x2 hike. By the end, we also had three black leaves and one person coming in slightly after sunset. Good times!
This was the last hike of the year, with 2014 setting a record for average length and average attendance (and so the list will remain closed!).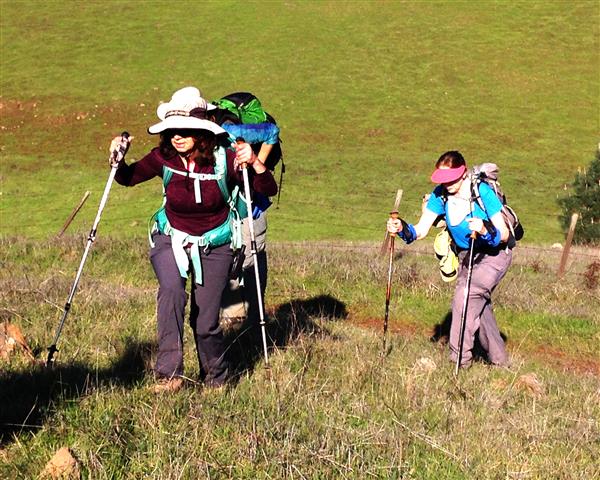 Hiking up to the highest summit in Harvey Bear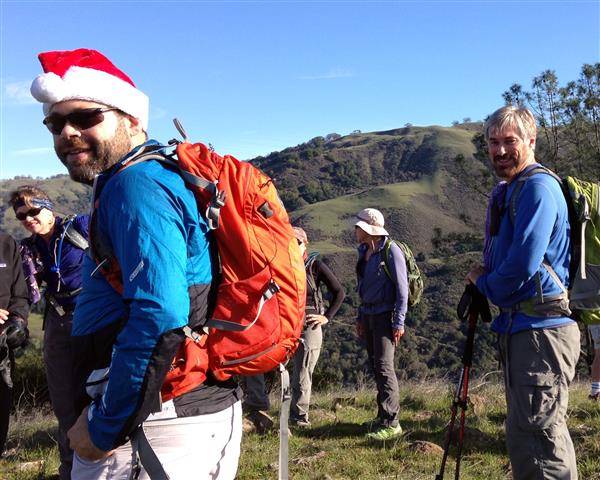 Adam's got the spirit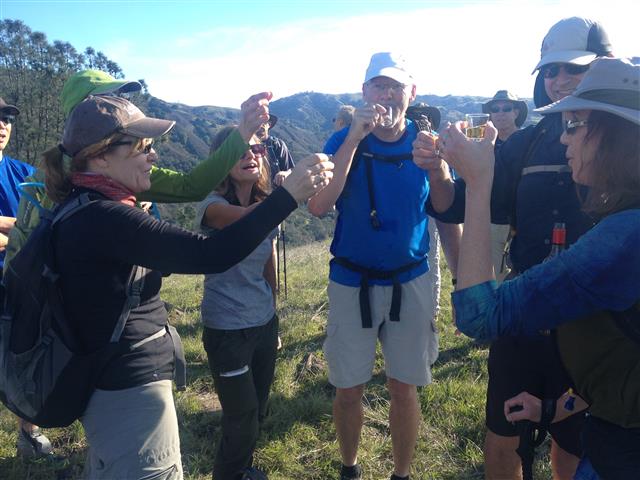 Celebrating Janice's accomplishment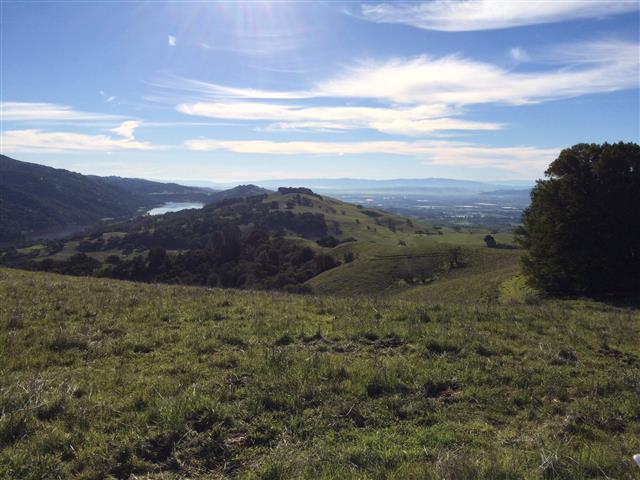 Looking at Mummy Mountain from the high point on Ed Willson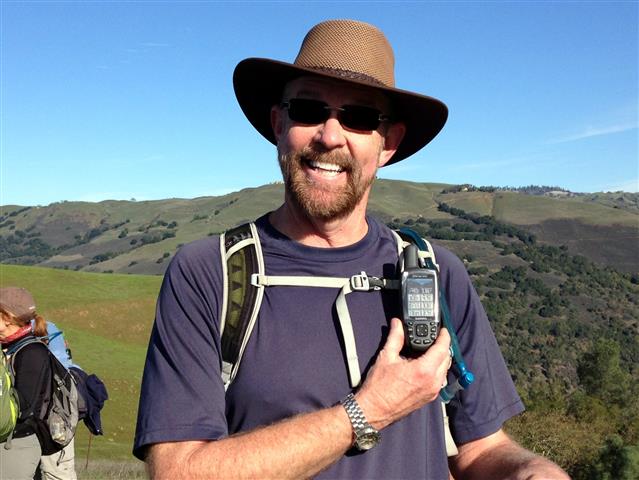 Russell's excited by a new toy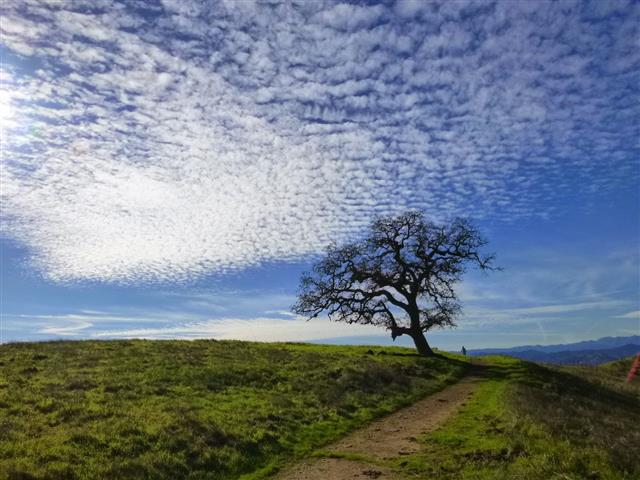 The ground was green and the skies were blue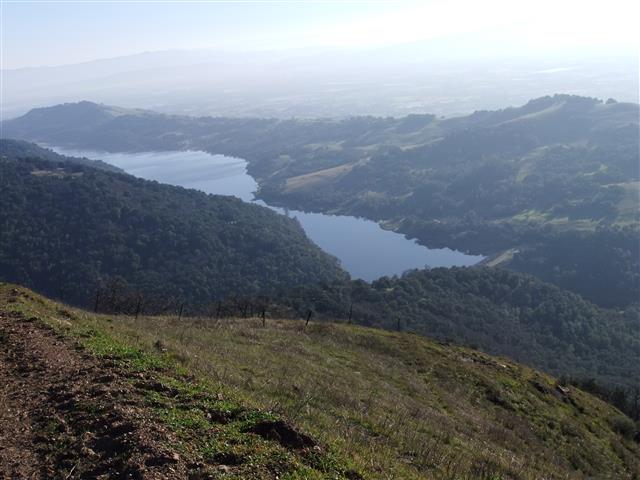 The whole park as seen the next week on a different hike -- Mummy Mountain on left; Ed Willson trail area on right
Milestones:
Angelika's 70th leaf
Brad's 80th leaf
Christina's 30th leaf
Despina's 10th leaf
Janice's 151st leaf (and shot) × 2
Jeff's 220th leaf







Pages maintained by Steve Walstra, Peter Saviz, and Russell Gee.
©2022 Intrepid Northern California Hikers