1007. Kelly Lake (11/14/15)

Hikers (32): Adam, Alan, Baltazar, Bob W, Brad, Chris P, Dong, George, Giulia, Iris F, Jarda, Jeff, Jim, John H, Kathryn, Kendra, Mark N, Mihail, Peter, Peter E, Ross, Russell, Sabine, Sarah, Sarbinder, Shuli, Sophie, Steve, Tony, Vicki, Xun L, Yipeng
Distance: 22 miles
Rating: 5 difficulty, 8 beauty
Park info: Henry Coe State Park near Gilroy

Peter owes a writeup! -- Pictures by Tony, John, and Xun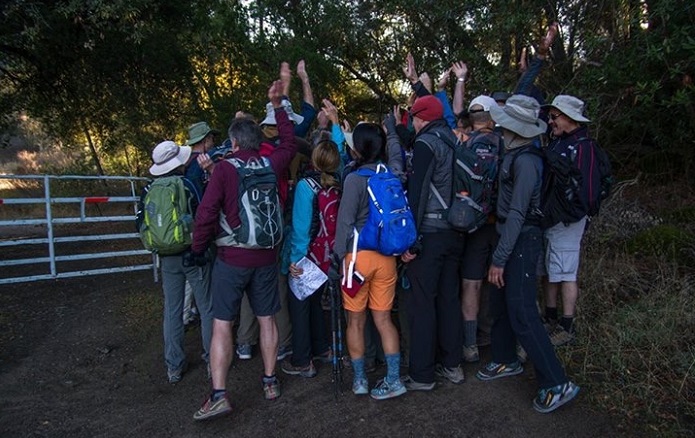 It was chilly at the start, but we knew we would warm up fast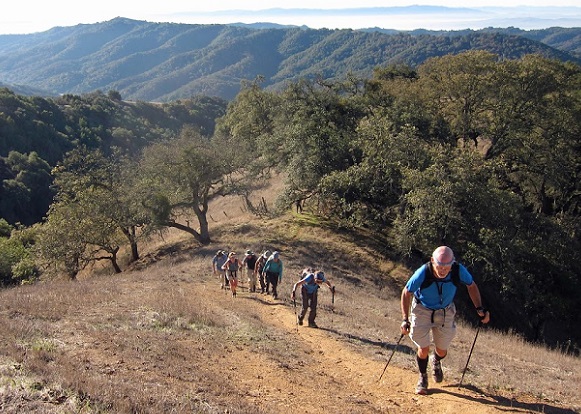 UG leads the charge up Steer Ridge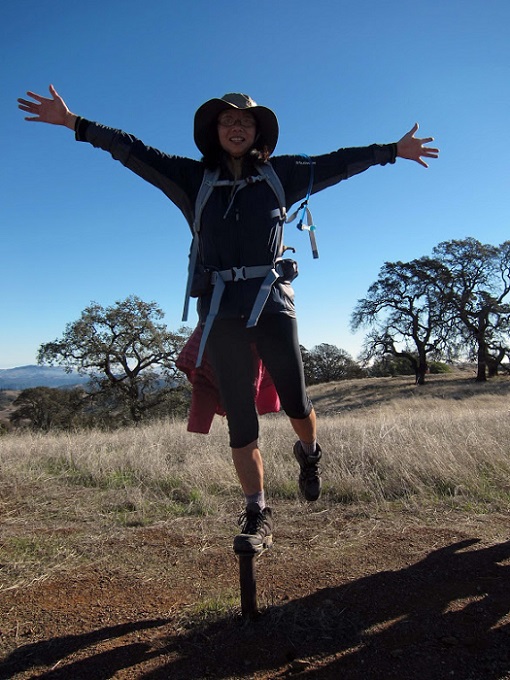 Yipeng's on top of the world!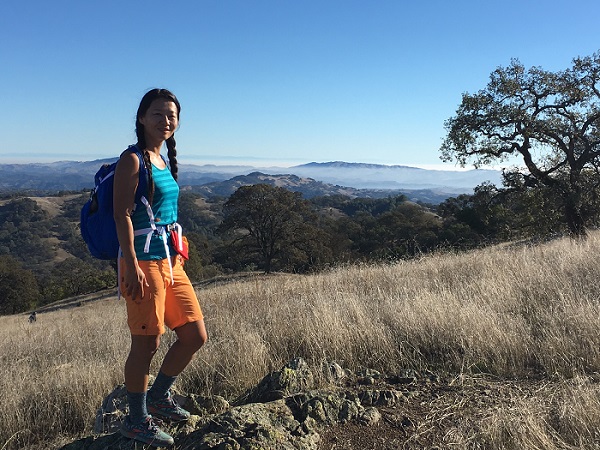 Xun enjoys the view from Willson Peak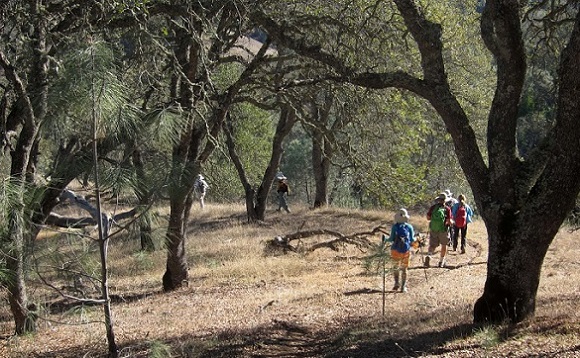 Then it was time to head down into Grizzly Gulch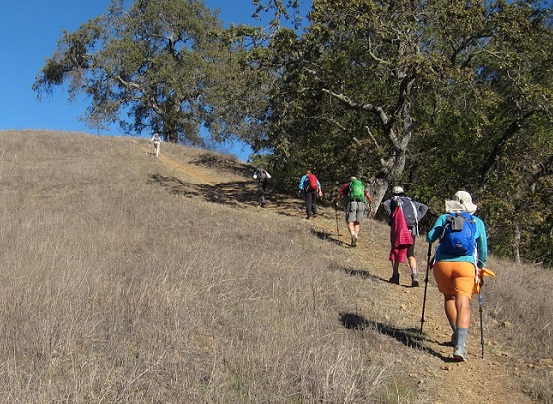 Then up the Rock Tower ...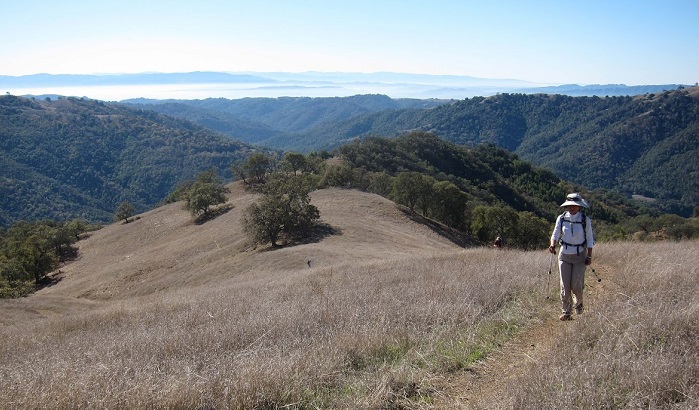 Keep going ...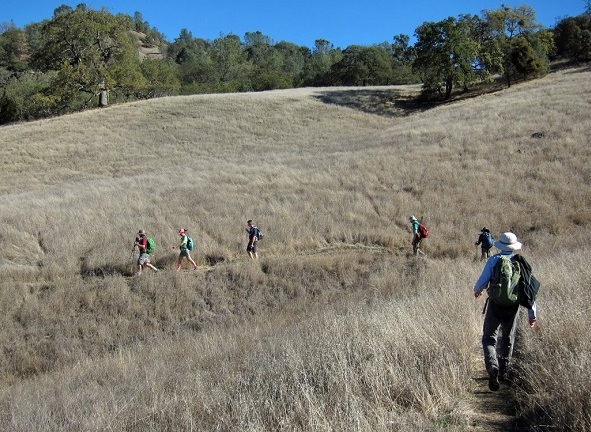 It flattens out for a little bit ...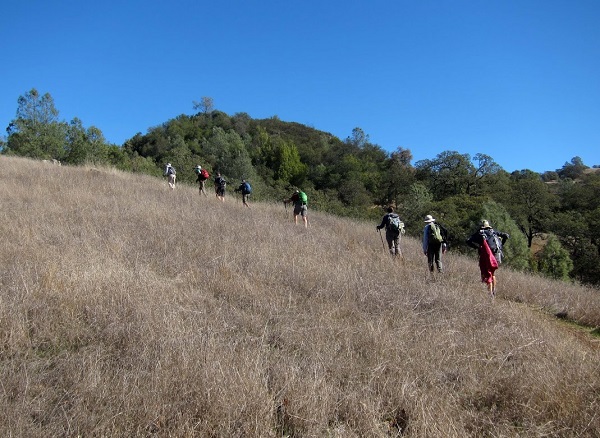 Then of course there is more uphill on the Cross Canyon Trail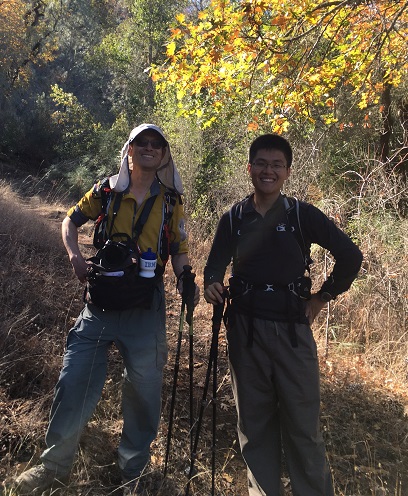 John and Bob happy to be walking downhill for a change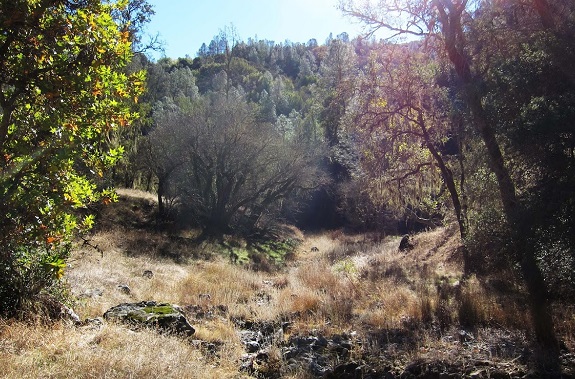 Finally down to the (dry) Kelly Creek bed ...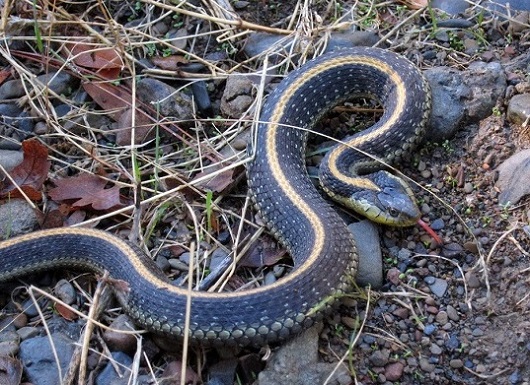 ... where someone was waiting for us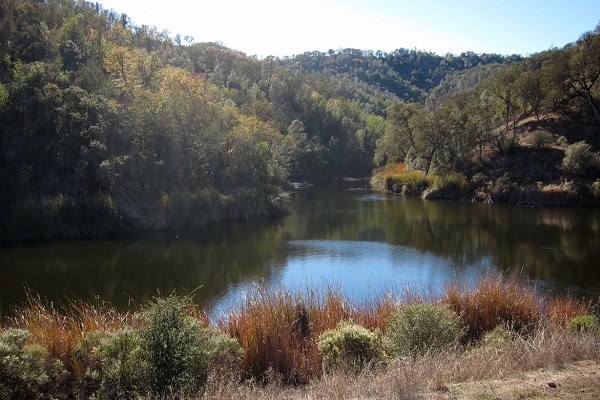 Happy to see beautiful Kelly Lake (nobody got lost!)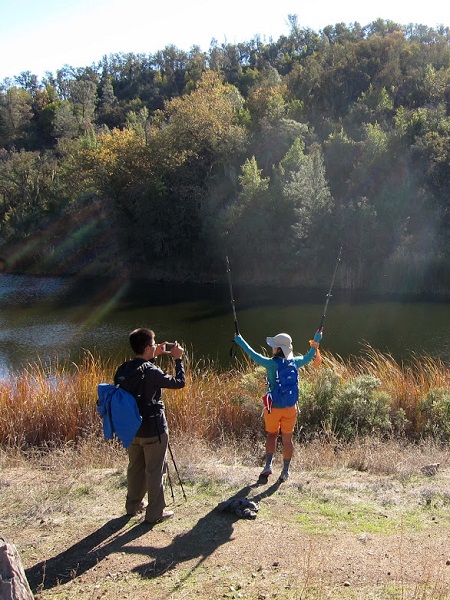 We made it!!!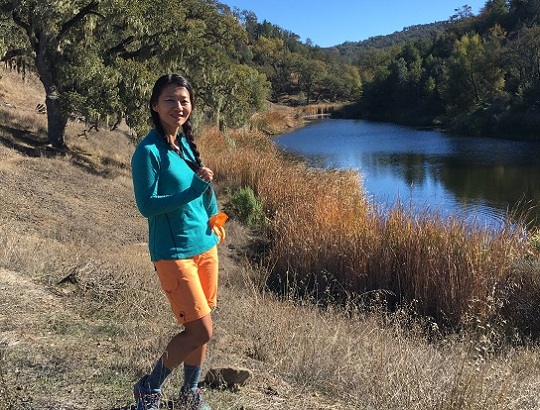 Striking a pose at the lake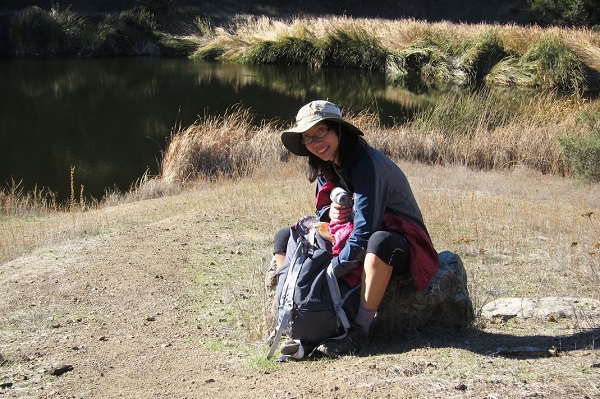 Yipeng's happy to finally sit down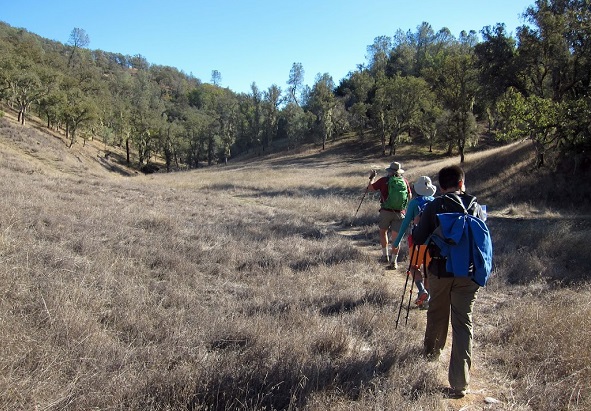 Then we headed out on the "UG Route"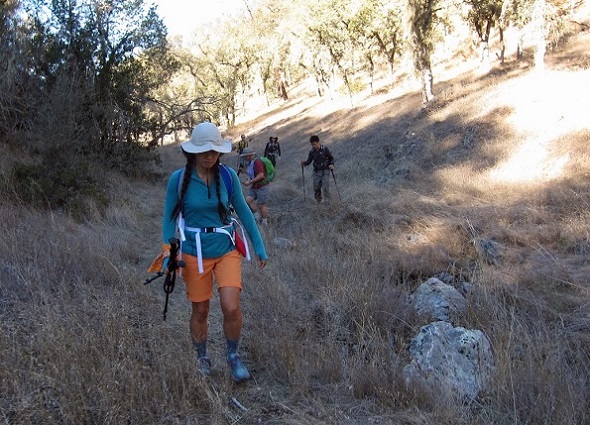 "Are we going the right way?"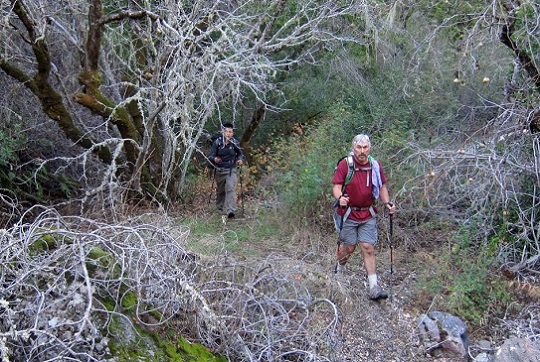 "I think there's a trail here"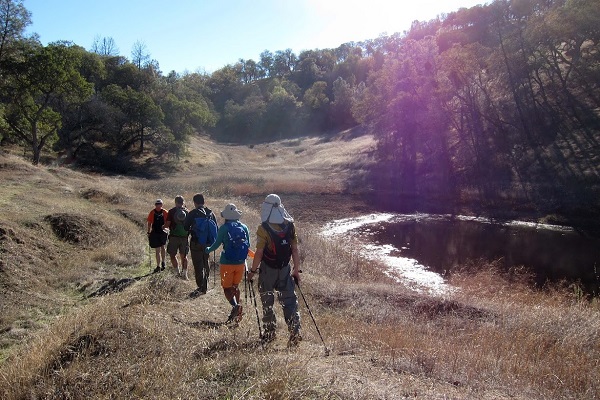 We made it to Wasno Pond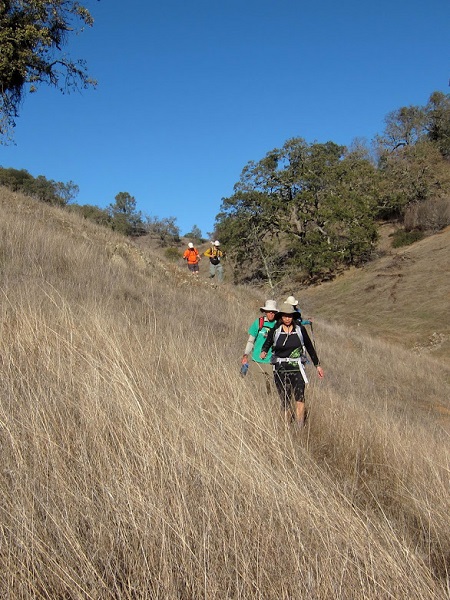 Then more cross-country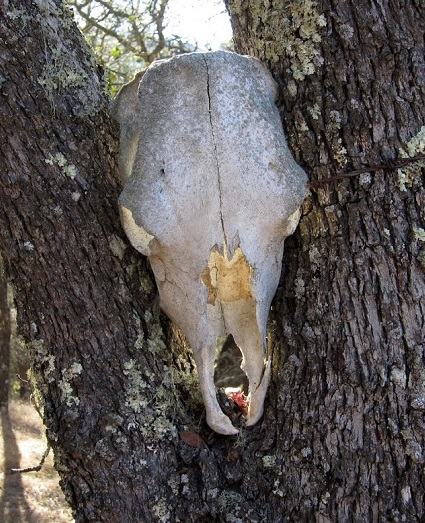 Scary guy watching us in the woods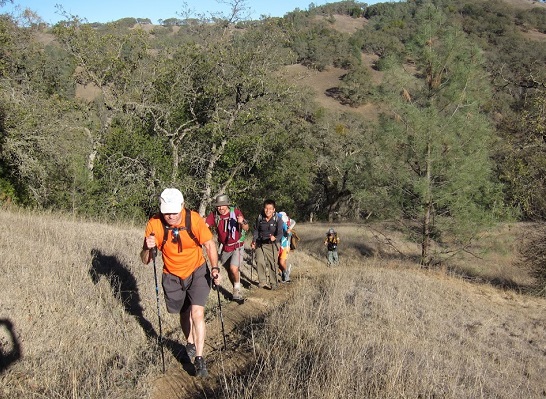 Serpentine Trail -- last uphill of the day!!!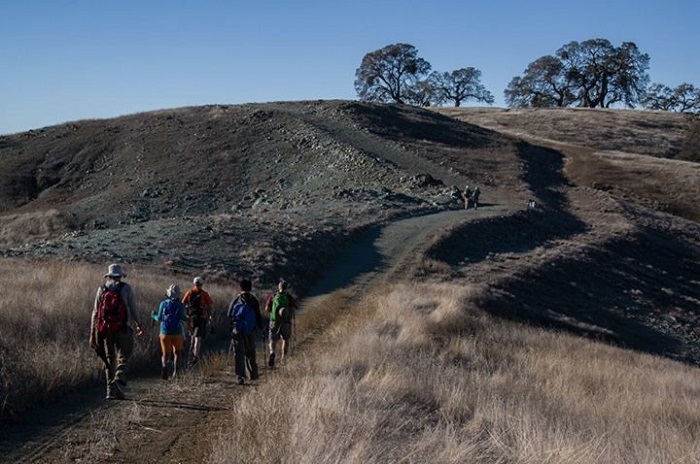 ... and we're back to Willson Peak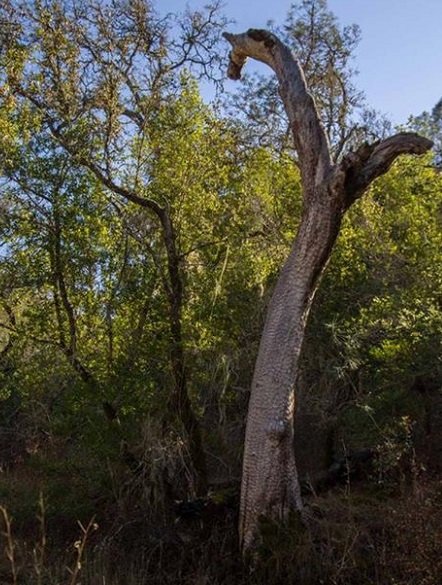 Is that a tree or a giraffe or the Loch Ness Monster on the Middle Ridge Trail?
I was too tired to care ...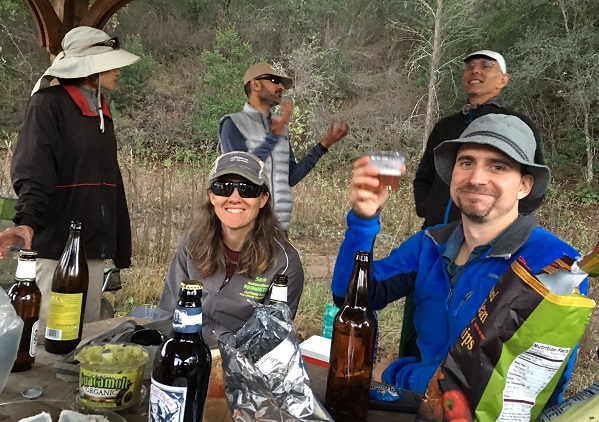 Cheers! We're done!!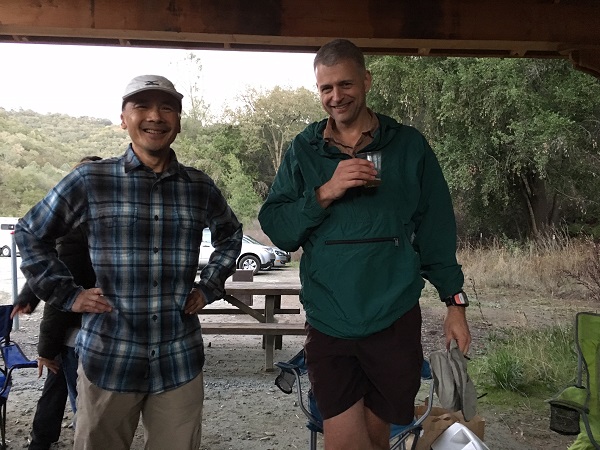 The hike was too easy for these guys
Honorable mention to David who also took on the mighty Steer Ridge, but wisely bailed out early as he was not feeling well.
Milestones:
Baltazar's 1st leaf
Mark N's 10th leaf
Mihail's 1st leaf







Pages maintained by Steve Walstra, Peter Saviz, and Russell Gee.
©2022 Intrepid Northern California Hikers