1022. Ramage and Las Trampas Peaks (02/21/16)

Hikers (33): Alan, Biz, Brad, Carol, Chinyet, Chris P, Clive, David, Grady, Helen, Hima, Jackie, Jane, Jarda, Jeff V, Jim, Karl, Kendra, Mihail, Peter, Praveen, Ramesh, Robert, Russell, Sabine, Sarah, Sarbinder, Shuli, Steve, Tim R, Tony, Vicki, Xun L
Distance: 16 miles
Rating: 4 difficulty, 8 beauty
Park info: Las Trampas Regional Wilderness near Danville

Peter owes a writeup! -- Pictures by Clive, Karl, and Xun
What was advertised to be a "leisurely Sunday afternoon stroll" ended up being a butt-kicker 16-miler in the mud with about a mile of elevation gain. The lesson, as always, is don't believe everything you read, especially if it comes from me.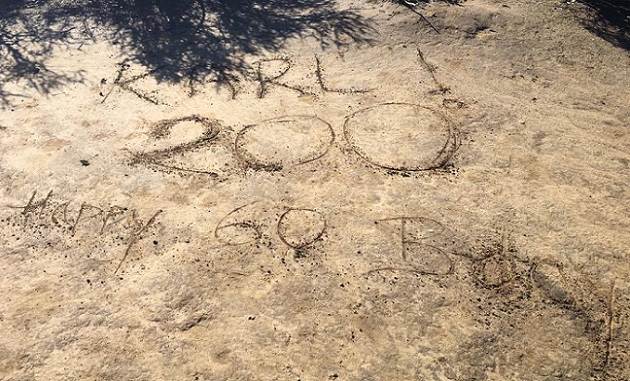 Grand ceremony to honor Karl earning his 200th leaf on his 60th birthday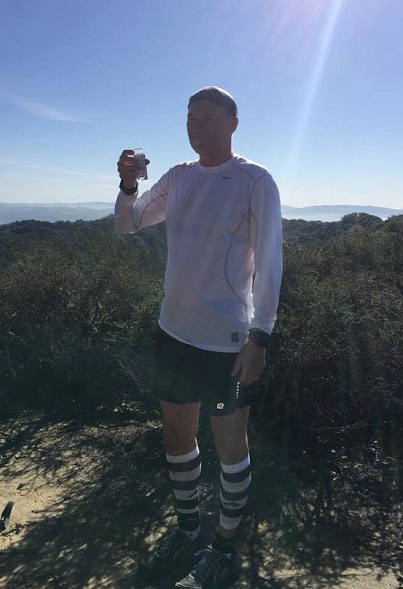 The man of the hour -- cheers!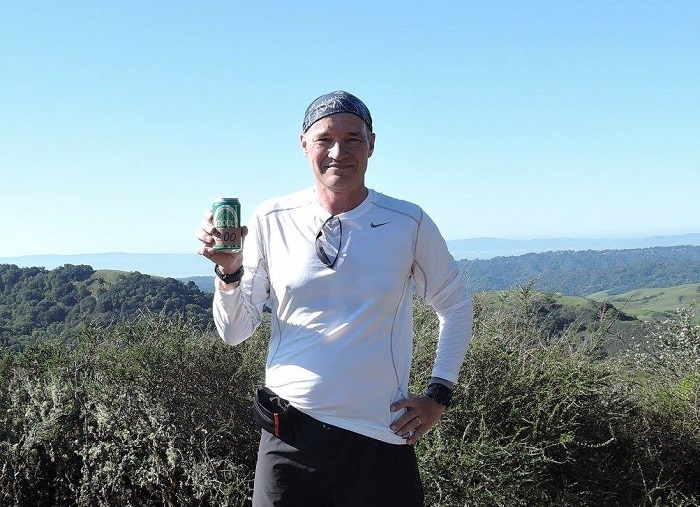 Nothing says "party" like O'Douls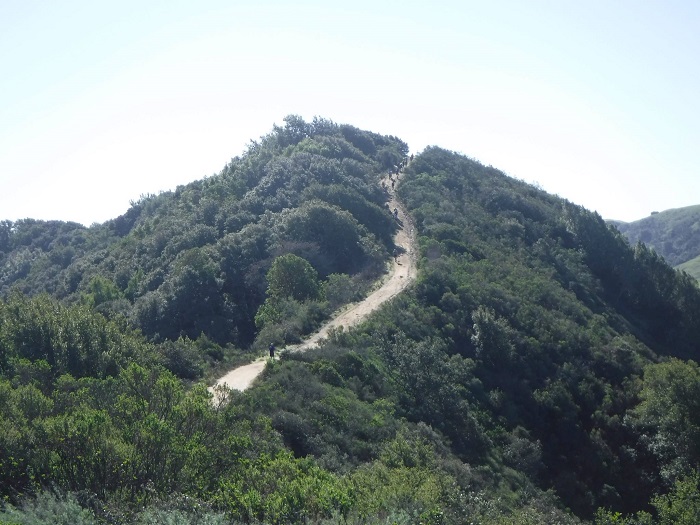 INCHers heading back like ants from Las Trampas Peak ...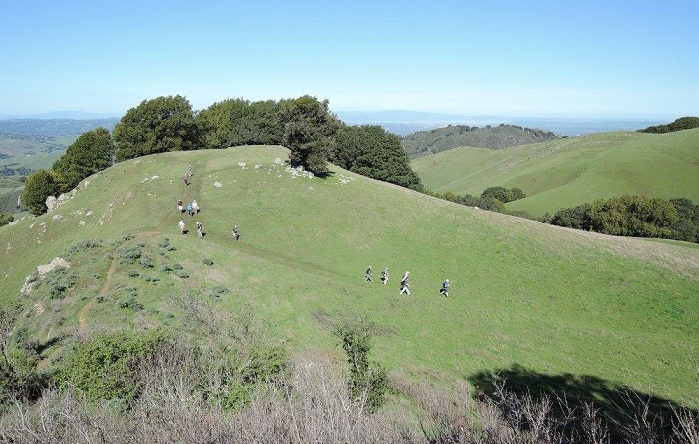 ... and milling about near Rock 2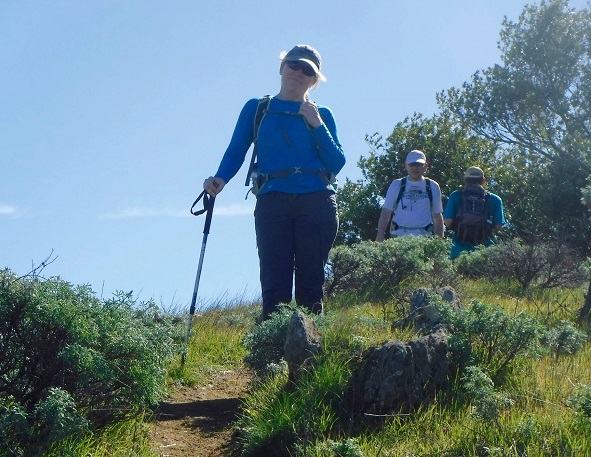 Good to see Helen back in action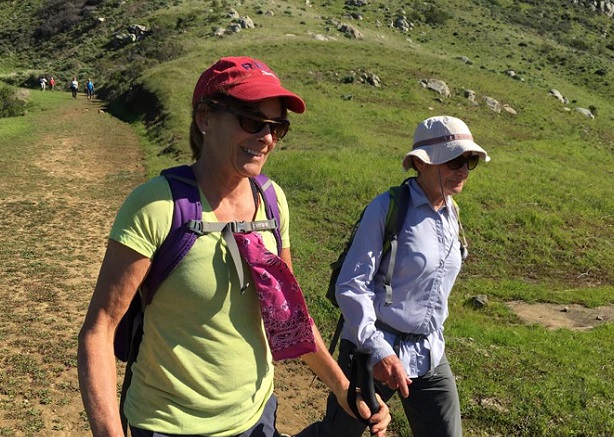 The ladies are all smiles heading to Ramage Peak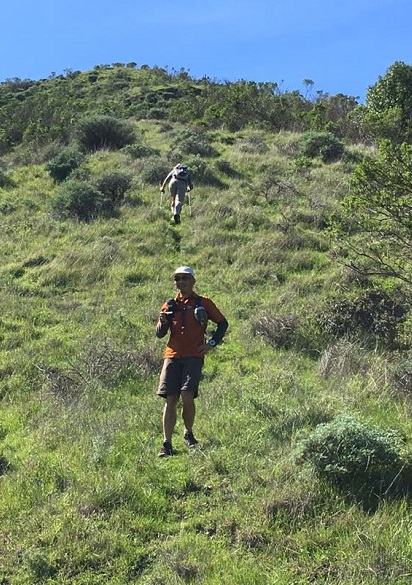 Some INCHers took liberties with my crystal-clear directions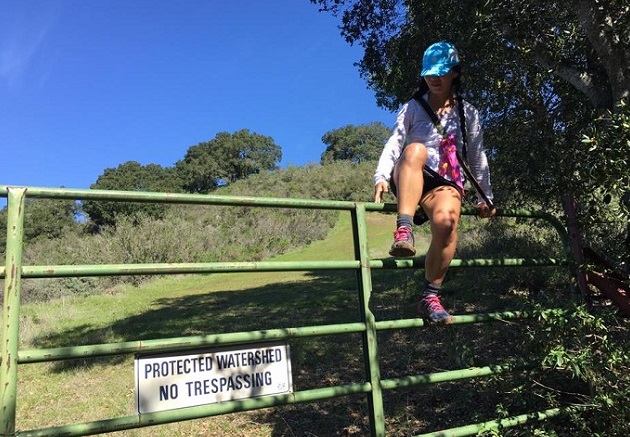 No comment!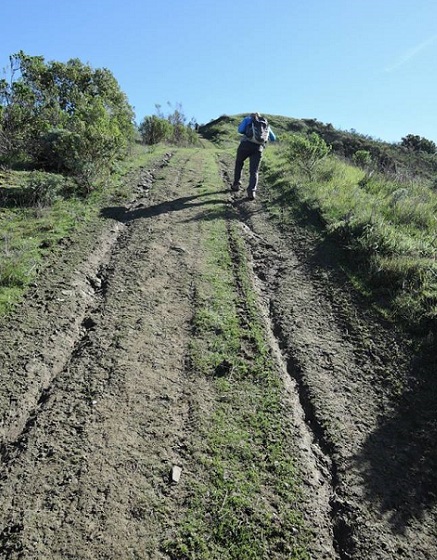 If you like mud and steep hills (and who doesn't?), this was the hike for you!
The last stragglers made it in just before the park closed (lucky for them, they didn't get to hear about Shuli's "adventure" in Devil's Hole). Let's just say it belongs in the TMI category.
Honorable mention to Chris and The Man for starting out with us, but both turned back early due to various ailments. Hiking with INCH can be rough!
Milestones:
Clive's 110th leaf
Karl's 2nd forest







Pages maintained by Steve Walstra, Peter Saviz, and Russell Gee.
©2022 Intrepid Northern California Hikers