1111. San Rafael Loop (12/01/17)

Hikers (33): Arlene, Arthur, Brie, Carol, Cecilia, Ellen, George Re, Giulia, Hong, Jackie, Jane, Jarda, Jim, Karl, Kathryn, Kendra, Kevin, Manfred, Michele, Mihail, Milon, Pal, Peggy, Qi, Ralph, Sarah, Sarbinder, Shuli, Steve, Susan S, Theresa, Vicki, Yipeng
Distance: 17 miles
Rating: 3 difficulty, 6 beauty
Park info: China Camp State Park in San Rafael

Steve owes a writeup! -- Pictures by Qi, Karl, Sarbinder,Jarda, Jim and Steve
Hike 1111 turned out to be 10001 miles. . .but it was every bit as easy as expected. Almost gave it a 2, but it was redeemed by its navigational challenges (and mountain-bike dodging). To celebrate this numerically significant hike, we had a catered rest stop.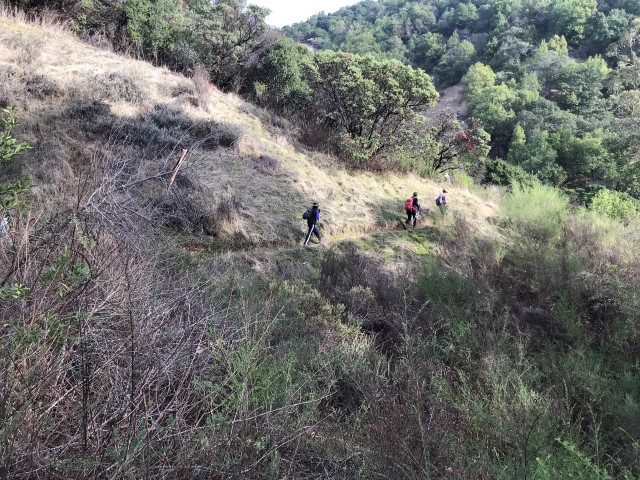 Shortly after getting on the first unnamed trail
INCH scavenges the Peacock Gap Trail Run food. We showed up right when they were closing down. We also overlapped quite a bit of their 30k route, but in the opposite direction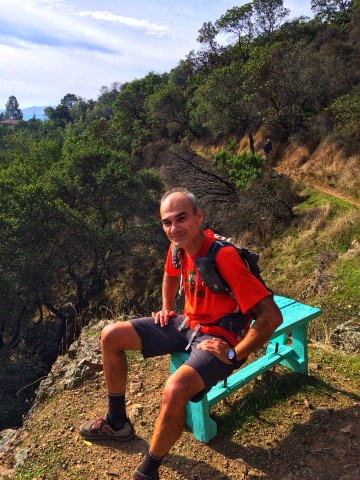 Post-op Mihail slacks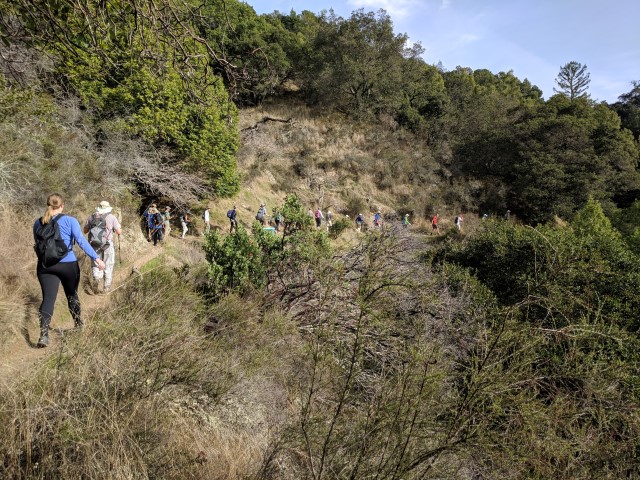 INCH sticks together on the pre-summit segment of the hike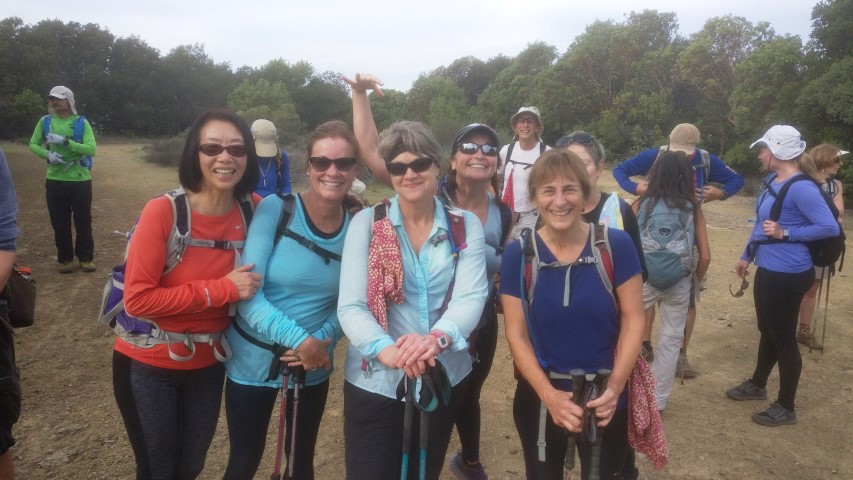 INCH hams it up at the San Pedro Summit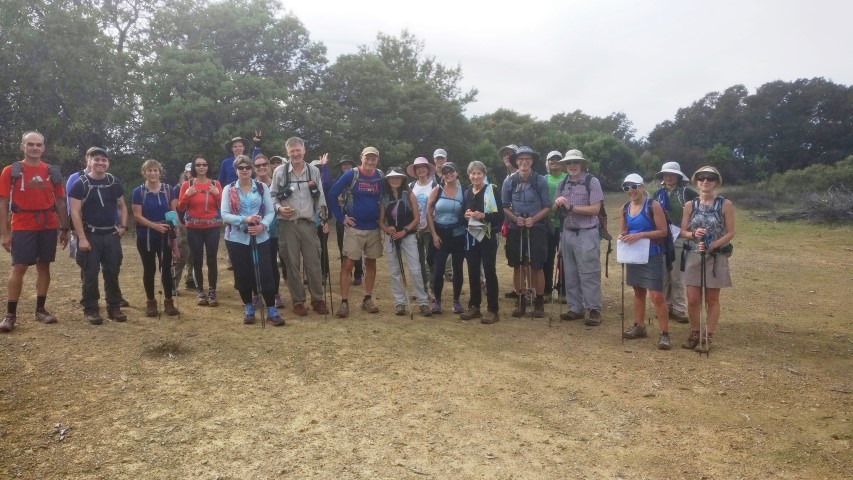 Almost everyone at the summit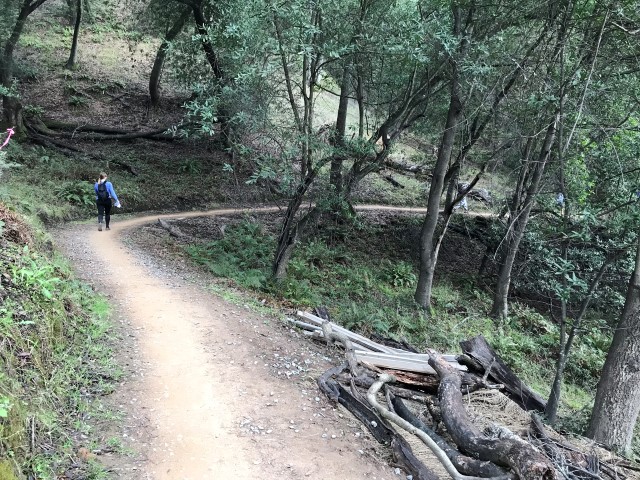 Shaded downhill for a long way. . .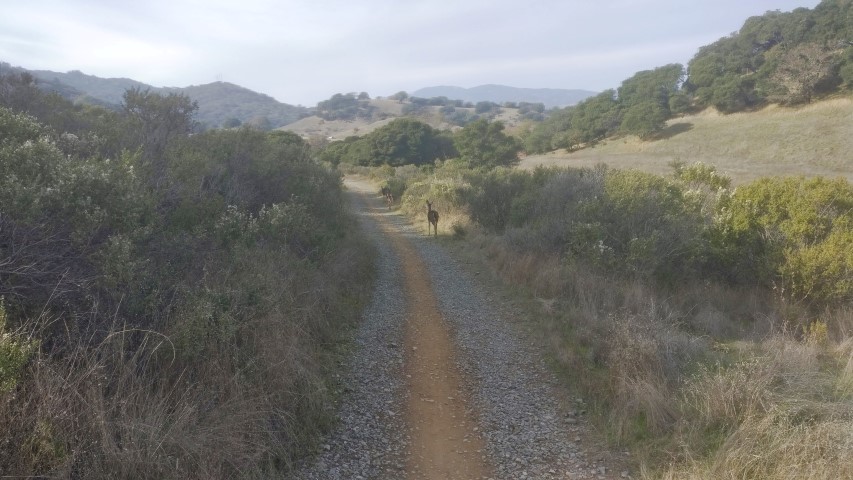 The deer fear not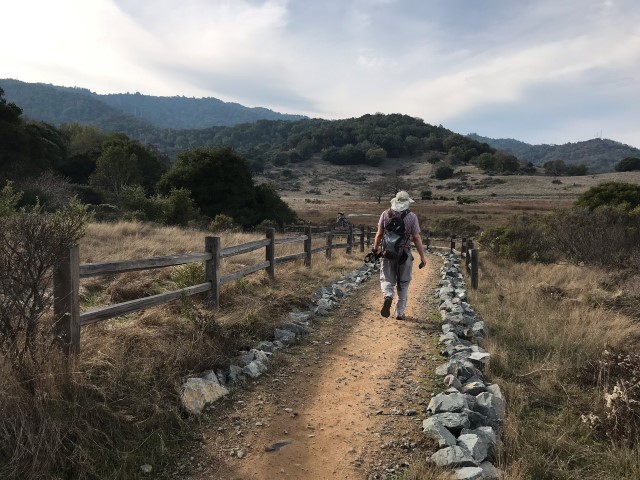 Heading around the China Camp trail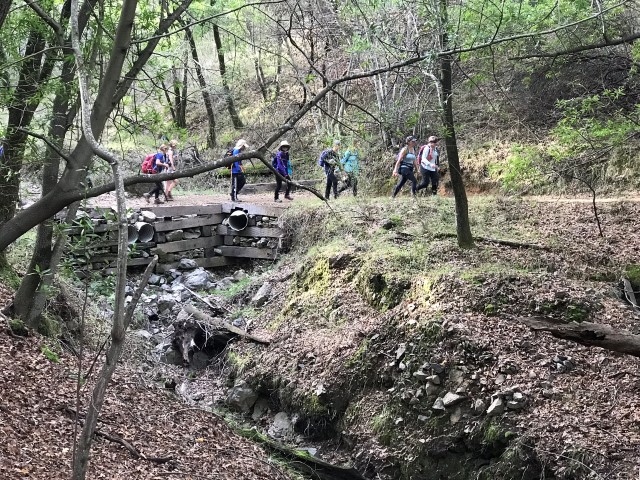 Still together after many miles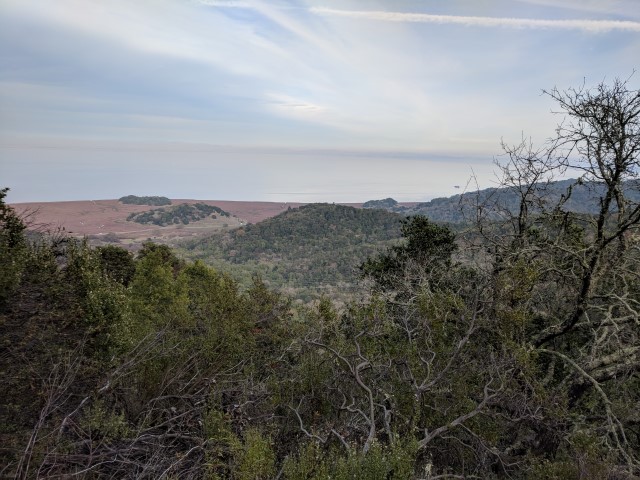 Coastal view heading back up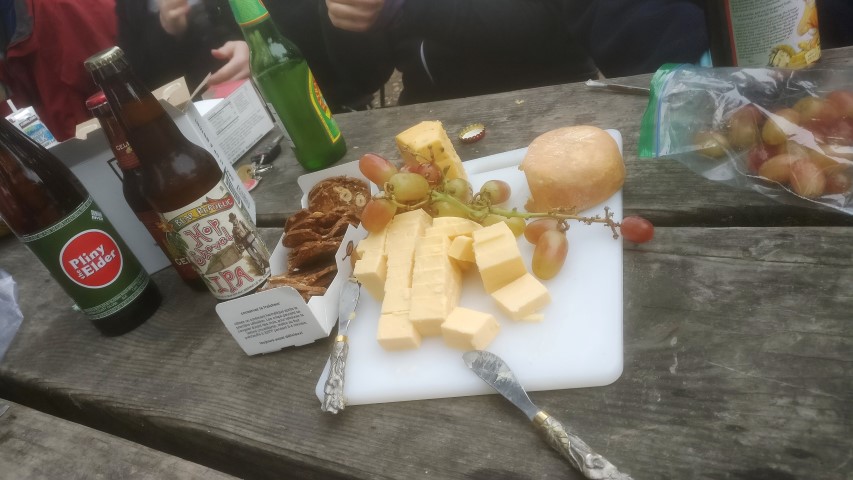 A small segment of post-hike food at Lagoon Park in San Rafeal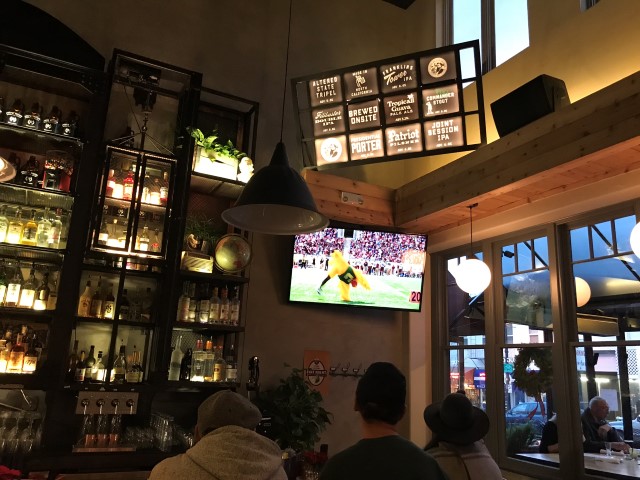 Post-hike, post-party at State Room Brewery--check out that Oregon Duck
Milestones:
Milon's 50th leaf







Pages maintained by Steve Walstra, Peter Saviz, and Russell Gee.
©2022 Intrepid Northern California Hikers